How do you convince a village grocery store to accept digital payments?
Last month, Ingenico launched a new series of articles, called Perspectives, looking at the expectations of different sectors from their payment experience. We started by considering the "payments menu" for the HORECA segment. Now, Christian Bwakira, Managing Director for Middle East & Africa, looks at an unpredictable and interesting slice of retail: the world of SMALL SHOPS…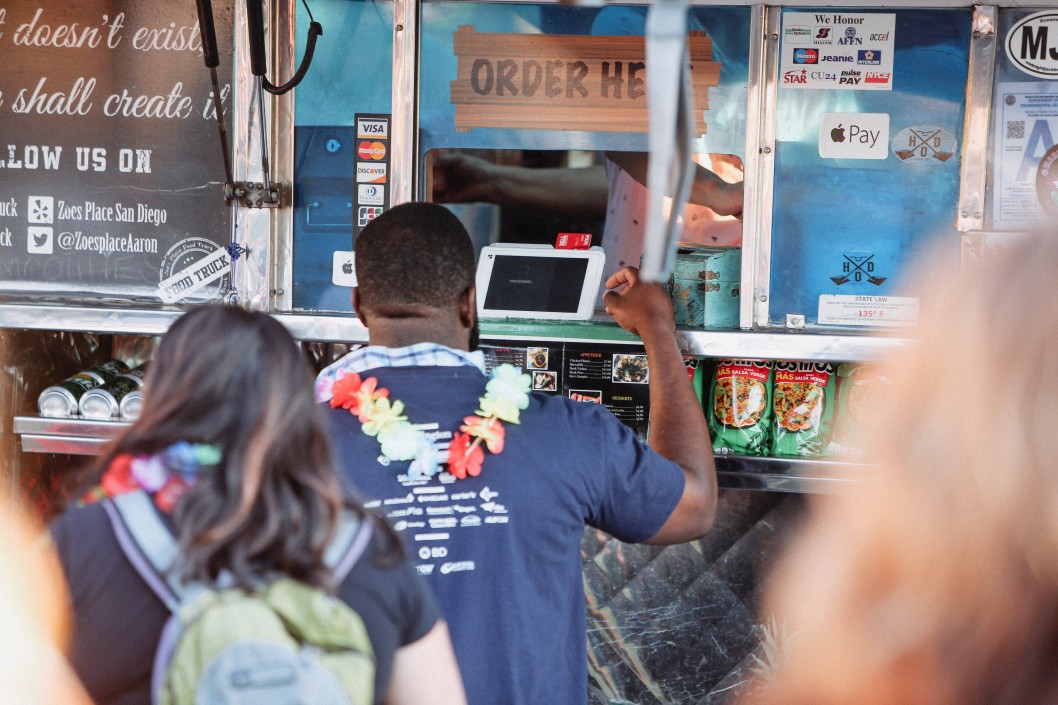 For the past twenty years, an intriguing race has been evolving between Africa's banks to address the middle and lower tiers of retail. This interest, in what are known colloquially as the "unwanted" merchant segments, was kick started with the release of government funds to support financial inclusion. But these national programs, designed to improve access to the financial ecosystem, were hampered by smaller shops who would only accept cash.
After more than a decade in the payments industry, I have experienced some of the common misconceptions about this interesting sector which is full of opportunity. Here are my thoughts on the challenges that banks, and other financial institutions face when addressing the small shops segment: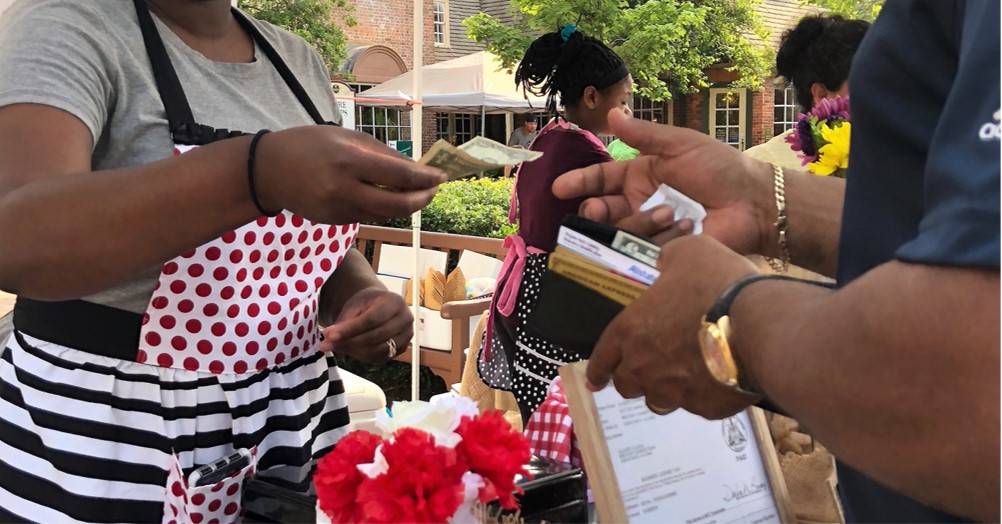 Challenge #1: There is no way to remove traditional cash payments from the store
For Africans, there is a deep psychological and traditional connection to cash. "I accept cash, my parents used cash, my grandparents used cash, and it all works perfectly well." We humans are very reluctant to adopt change when the existing system functions reliably. Why rock the boat and change something we are comfortable with for the "unknown"?
What then, would persuade smaller merchants to stop using cash and replace it with "digital" payments instead?
Those who speak on financial inclusion present their arguments for digital, highlighting the risks of a reliance on cash, such as theft or a fire. But merchants are already aware of these dangers and counter them. So, if the risks are not new, why suddenly take them into account?
On the flip side, if a small shop accepts digital payments, it might have to contend with more complicated problems, such as network failures or a faulty mobile phone. So, from this perspective, it's easy to see why cash maintains its reputation as being more reliable and dependable.
Challenge #2: If a small merchant accepts digital payments, the incentive to do so must be "huge"
Most successful programs to introduce digital payments take off because they open the door to additional business opportunities for the small merchant's store. "Do you want to sell lottery tickets? Do you want to extend your sales to offer airtime vouchers? Do you want to become a banking agent?"
These are all good business opportunities for shops; firstly, to attract new customers, secondly, to differentiate them from the competition, and thirdly, to increase transaction values and footfall in their shops.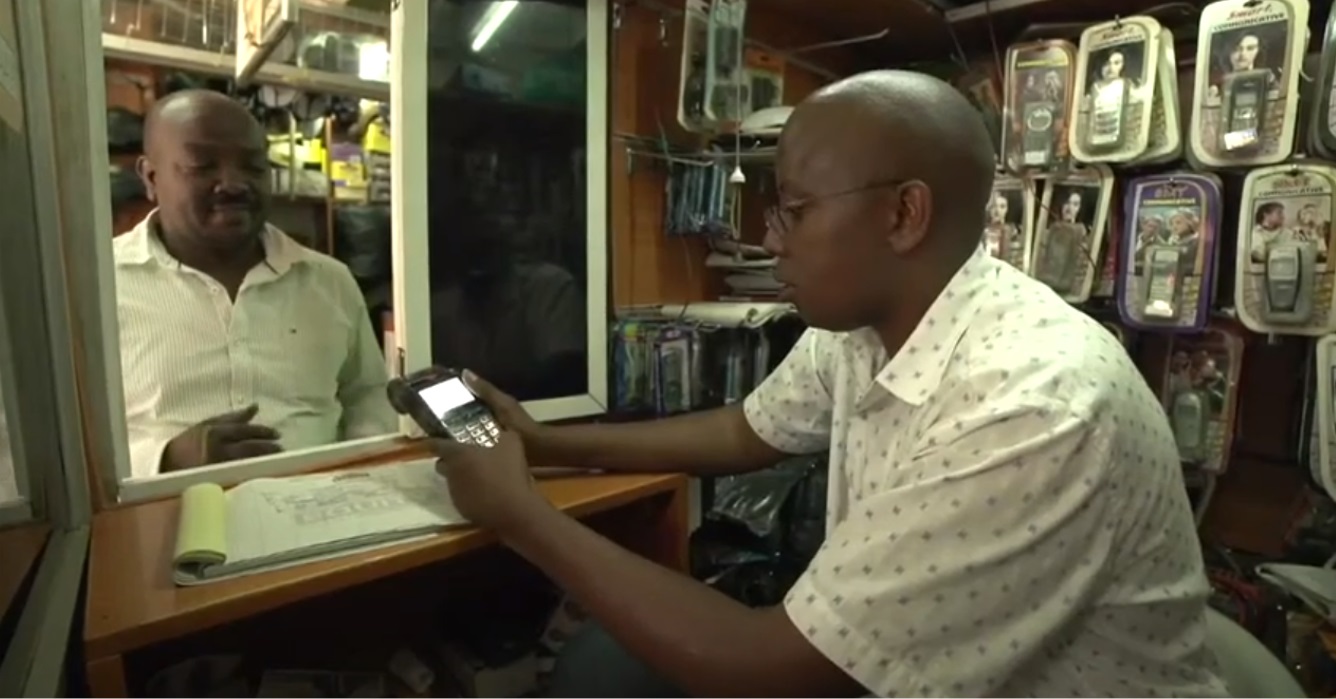 On the other side, besides the revenue opportunities, the user experience needs to be straightforward and quick, no matter the venture. Most stores have been running successfully for years already, so any new business endeavour must provide a quick win to keep the purchasing process hassle free.
Challenge #3: Now technology is available, what is the best device to use?
Research conducted by Ingenico Iberia's Merchant Advisory Board identified the key requirements of small merchants and what they need most from their payment terminal. These findings are also applicable to the African market. In particular, the study highlighted the following frustrations:
The size of the POS terminal: too big for small desks, hard to manage
Slow transactions, recurring network failures
Short battery life
Unwelcoming black and white screens
Employee resistance to the technology, careless when using the terminals
Not accepting contactless payment, a key feature in COVID times
Connectivity challenges due to lack of dedicated network bandwidth in remote areas
These bottlenecks highlight that even if small merchants are considered to be at the bottom of the acquiring pyramid, they will not be willing to adopt digital payment with low-end terminals providing minimal functionality: they need reliable, ruggedised, dual-SIM devices, accepting all payment methods and delivering a simple user experience.
Challenge #4: If the equation 'small merchant = low-end payment solution' does not balance, how do you correct it?
When considering what to offer their merchants, banks tend to use the equation 'high-end merchants = high-end and sophisticated payment solution', and conversely, 'low-end merchants = low-end and minimal solution'.
The rationale behind this equation is the profitability of a business model that depends mainly on volume and the value generated by merchants. It is easy to see that on this basis, merchants at the top of the retail pyramid will be more profitable. Any kind of investment has always been driven by the expected revenues.
So, why is the equation 'small merchants = low transaction volumes = low-end payment solution' not accurate?
As highlighted in Challenge #3, small merchants won't necessarily be thrilled to use an entry-level solution. So, how do banks get to a situation where offering more sophisticated payment solutions to smaller merchants becomes profitable? The answer is… by increasing transaction volumes.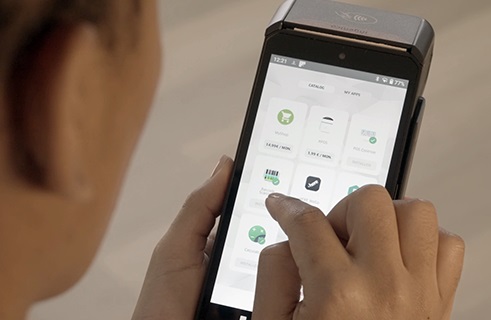 This is where the myriad opportunities presented by Android payment terminals come into play. They open the door to a range of value-added services and applications that will automatically lead to new business opportunities, which ties back to Challenge #2. "Do you want to sell lottery tickets? Do you want to extend your sales to offer airtime vouchers? Do you want to become a banking agent? Give me one minute and you will have these applications running on your POS." Merchants will gain new customers and increase the average size of transactions, bolstering the profitability of the bank's operating model.
The future of payment is not "payment" but driven by VAS
To enter the African markets, Ingenico has been developing VAS applications on its range of POS terminals for the past 10 years and have used them to open the door to the small merchant segment. It all started on Telium POS terminals... Now, with Android, the door is wide open, to address any grocery store in any village in Africa, with a payment terminal that meets their expectations, while ensuring a profitable business model for the acquirer.
Who said that small merchants are the "unwanted" segment?...
Ingenico has a long and effective history of introducing VAS applications. In one of the most successful examples, Agency Banking was introduced on the iWL in 2015, leading to the establishment of more than 150K banking agents across East Africa and transforming digital payment. If you want to find out more about the project, check out the inspirational video below, and for information on what Ingenico's new generation of terminals can do for you, please contact us.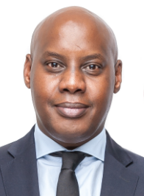 About the author
Christian Bwakira, Managing Director, Middle East & Africa for Terminals, Solutions & Services at Ingenico, a Worldline brand
Christian is responsible for the strategic development and growth of Ingenico's regional business in the Middle East and Africa, comprising over 60 countries. Previously, he worked with Mastercard and Visa, leading the introduction of payments innovation across strategic markets in Africa. Christian is passionate about forging strategic partnerships whilst championing greater financial access in Middle East & Africa.
About Worldline
Worldline [Euronext: WLN] is the European leader in the payments and transactional services industry and #4 player worldwide. With its global reach and its commitment to innovation, Worldline is the technology partner of choice for merchants, banks and third-party acquirers as well as public transport operators, government agencies and industrial companies in all sectors.
Powered by over 20,000 employees in more than 50 countries, Worldline provides its clients with sustainable, trusted and secure solutions across the payment value chain, fostering their business growth wherever they are. Services offered by Worldline in the areas of Merchant Services; Terminals, Solutions & Services; Financial Services and Mobility & e-Transactional Services include domestic and cross-border commercial acquiring, both in-store and online, highly-secure payment transaction processing, a broad portfolio of payment terminals as well as e-ticketing and digital services in the industrial environment. In 2019 Worldline generated a proforma revenue of 5.3 billion euros.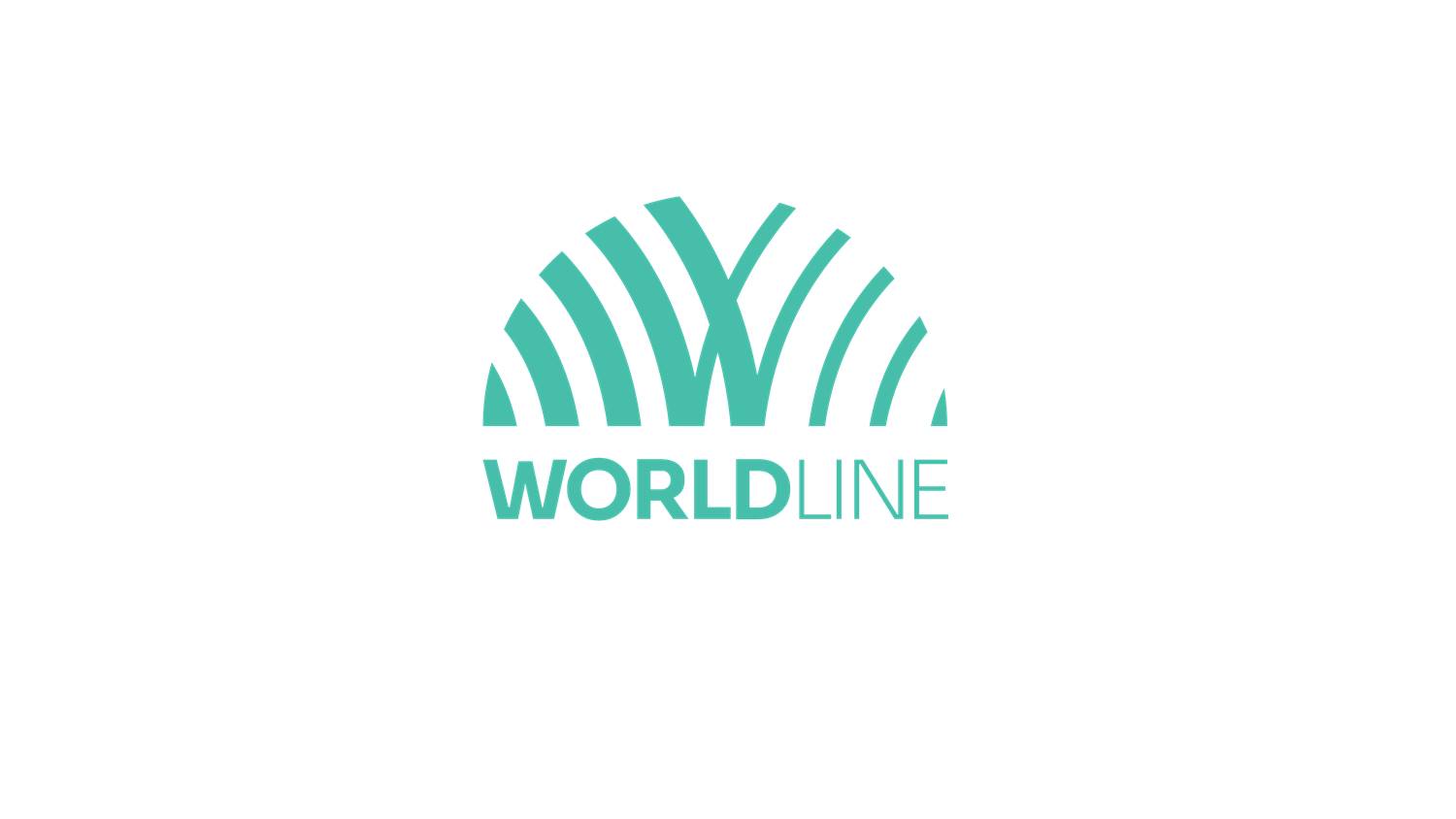 Previous:
Contactless 2021: Germany's journey from cash country to contactless trailblazer
Next:
When terminal estates become too complex to manage