Payments innovation: Who is driving the change?
Vincent Ducrohet – Vice-President of Strategy, Product, Offer Management and Marketing for Ingenico Enterprise Retail and our guest Christophe Bourbier – Chairman and CEO of Limonetik share their insights on payments innovation.
Retail is changing. Payments are changing. However, it's not just retailers who are leading the transformation.
More than ever it is the customer who is in the driving seat, as mobile technology empowers shoppers, pushing merchants to adapt their processes and modify their payments options.
Delivering the right payment experience to customers is crucial and it's a journey where no retailer can afford to take their foot off the pedal.
There has already been huge transformation but the pace of change is accelerating constantly, with new payment methods, greater security and increasing consumer demands, all of which vary hugely globally.
It's never been more important to understand what the customer wants when it comes to payments.
In the following interview, Limonetik's chairman and CEO Christophe Bourbier and Ingenico Enterprise Retail's VP of Strategy, Product, Offer & Marketing Vincent Ducrohet discuss the key developments we've already seen on the payments journey, where it's heading next and why it is vital to remember that there is no one-size-fits-all solution.
To find our more about the colloboration between Ingenico Enterprise Retail and Limonetik, check out the payments overview infographics released togehter!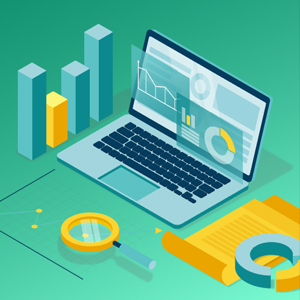 How is the payments landscape changing?
Vincent Ducrohet: Omnichannel is a reality today. We have been talking about omnichannel for years, but not all retailers are ready. It's also no longer just about eCommerce plus instore. The world is evolving and we are seeing lots of new players creating consumers journeys and new kinds of commerce in the market.
Christophe Bourbier: The evolution is also happening at different paces in different regions. For example, in Africa people are transitioning from cash to mobile payments in a single step, in contrast to Europe where payment trends went from cash to credit cards and then to mobile.
What is driving this change?
VD: It's access to amazing technology, from both the consumers' and merchants' standpoint. A merchant can now deploy strong, secure payments quickly and easily. Previously to implement this kind of change it was a slow laborious process. Meanwhile, consumer access to smartphones and ever-faster internet is changing their purchase habits. Also, thanks to online marketplaces, consumers can become merchants too.
CB: Buyers want to buy everything, anytime and as easily as possible. Uber model enabling people to access a platform where you don't directly take part in the payment process is a change. That's also what Amazon did 10 years ago when they said let's open a merchant's website, not just for our own products but for many suppliers as a marketplace.
Who is driving payment innovation – the retailer or the consumer?
CB: It's a mix. Consumers have always wanted to buy everything, everywhere in the easiest way. That trend is not going to stop. Retailers have to react to that. Some already have, but everyone else is frantically trying to catch up. There are also other trends such as click and collect or marketplaces that are changing how people shop.
VD: Try and buy is also a growing trend. You can go instore, take five different shirts and go home and decide which one to keep. In terms of payments, you are paying only for the items that you keep. It is something that will be offered by more merchants very soon.
From your point of view, what have been some key payments landmarks in recent years?
VD: PayPal (launched as the first payment method dedicated to online in 2000). It was introduced 20 years ago but it's still a strong payment method online and a well-known brand with millions of users.
Secondly, instant payments. It's interesting that Europe is trying to have its own payment scheme based on instant payments - the Pan European Payment System Initiative (PEPSI).
CB: The launch of the Amazon marketplace and new-style services, whether Uber, Deliveroo, Airbnb – all platforms that have given access to individual sellers and that also allow the sale of competitor products. For me, that represents a very important step, because they changed the course of retail and since then, everyone has following their lead.
What are the key trends that will shape tomorrow's payments landscape?
VD: Speed, convenience and security. What was also surprising when we did the infographic with Limonetik was that in Russia, AliExpress has already a 69% market share. We will see more Chinese payment methods, solutions, merchants, Chinese everything in Europe.
CB: For me, it's the need for ease for buyers and sellers. Merchants will need to offer as many services and products as they can and that's going to accelerate because people are going to look for ease of use.
How do retailers need to adapt?
CB: Everything is getting easier for the user and easier for sellers in terms of products and services, but we have moved from one payment method to 300 in 150 countries worldwide. There is an amazing diversity of payment methods. Also anyone can be a product seller on any marketplace. Merchants need to find good solutions and good partners.
VD: I agree. It used to be very simple and now today it's very complex. Either you are a tier-one retailer and you can do that yourself or you need to work with a partner to manage that in a smart way. You also need to understand the consumer, how they purchase and why they purchase. When you only have one business operation in one country that's easy to do, but when you have multiple websites with multiple payment methods, stores, eCommerce, mCommerce and a marketplace, then it quickly becomes very difficult.
What are the challenges retailers still face in terms of the payments journey?
VD: It's finding the right balance between the best user experience with no security or having a very long user experience but with strong security.
CB: The Payment Services Directive has arrived and allowed new players to offer new services around payment and flow of payment. It has added more constraints but has opened the door to innovation and new players.
How do the demands / preferences of shoppers and retailers in specific countries and regions differ?
VD: All countries are really different when we are speaking about commerce and payments. So if, as a merchant, you don't understand all those differences you can launch your retail business but you won't succeed.
The world is going global. Regulation is going global but consumers are still local with local regulation and sometimes cultural differences. So you have to think about how to adapt.
CB: Retailers need to ensure they have all the pieces to have global coverage respecting local needs and local regulations. That is a puzzle where you have to mix different components.
Merchants are also made up of different stakeholders – such as marketing, IT, finance. They all have different needs and it's very important that you take that into account with solutions that answer the needs of all.
How can Ingenico and Limonetik help?
CB: It's hard to have one platform that can answer every need. The partnership enables a worldwide solution with all payment methods for merchants.
VD: We have a global reach and that's in part thanks to our relationship with Limonetik. Payment is really different in each country, so we need to have local people with a comprehensive understanding of local regulations, payment methods and specifications.
Vincent Ducrohet – Head of Marketing - Global Sales & Verticals, Worldline
Vincent Ducrohet is Head of Marketing - Global Sales & Verticals, Worldline. In this role he drives the global marketing activities across the different verticals and geographies.
Vincent has over 15 years of marketing and business development experience, with fast growing technology driven companies in the electronic payments and retail industries. He joined Ingenico in 2011 and was appointed France Sales Director and VP Marketing before occupying his current position.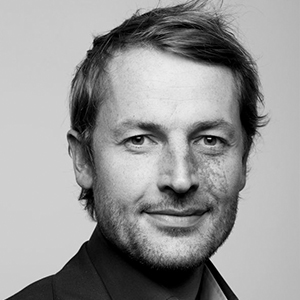 Christophe Bourbier – Chairman and CEO, Limonetik
Christophe is a born entrepreneur and an executive with over 20 years of experience in competitive and disruptive strategy. Competitor at heart, captivated by international affairs, Christophe, before he founded Limonetik in 2007, had created different companies in High Tech and Communications.
Want to know more?
Check out our co-branded Payments Overview Infographics!
Find out more about Ingenico Enterprise Retail and Limonetik's expertise in the payments industry and our solutions tailored to your business by clicking the links below:
Previous:
User experience is driving technological change in North America
Next:
Ingenico predictions: What's on the horizon for payments in 2020?