PSD2 SCA 2020: the new roadmap
Communication on PSD2 2020 by Paula Costa, Product Manager Cards at Ingenico ePayments
It has been a challenging year for the Payments Industry with regards to PSD2. The Strong Customer Authentication (SCA) requirements originally planned for the 14th of September were eventually postponed. Leading up to the deadline, several countries across Europe announced they would implement a transition period, extending the deadline from 12 to 18 months.
On the 16th of October, the European Banking Authority (EBA) formally released its so-called Opinion in favor of extending the migration deadline to the 31st of December 2020. The extension gives issuers, acquirers, PSPs and merchants more time to get ready to fully support EMV 3DS 2.1 and 2.2 by the end of 2020.
The new deadline doesn't mean there won't be any activities until the end of 2020. On the contrary, the real aim is for each party in the e-commerce ecosystem to implement an incremental EMV 3DS Implementation throughout 2020.
In order to meet the new deadline there are key dates defined with different expected actions. Let's have a look at the 2020 roadmap.
Follow Ingenico's updates on the PSD2 2020 roadmap
Key dates for merchants
Most card brands have their own key dates for when changes need to be made. Here is an overview of important deadlines merchants need to take into account:
18th of October 2019: EMV 3DS 2.1 Mastercard mandate for issuers
From this date, Mastercard issuers are able to reject an authorization without 3D, so the minimum requirement for merchants is to support 3DS V1. These authorizations can be resubmitted and successfully authorized with 3D. This is called 'Step Up'.
14th of March 2020: EMV 3DS 2.1 Visa mandate for issuers
Starting from February 2020, Visa issuers can reject an authorization without 3D, so the minimum requirement for merchants is to support 3DS V1. The same Step Up mechanism applies here.
1st of July 2020: EMV 3DS 2.1+ Mastercard mandate for issuers
2.1+ is a Mastercard version of 3DS in between 2.1 and 2.2, which adds some of the functionality available in 2.2, like exemptions. From July 2020 merchants should support EMV 3DS 2.1 including Step Up which can be done with EMV 3DS 2.1.
14th of September 2020: EMV 3DS 2.2 Visa mandate for issuers
Merchants should support the highest EMV 3DS version supported by the issuers, 2.2 in this case. Step Up can be done with EMV 3DS 2.1 or 2.2.
In order to meet the new deadline set by the EBA we recommend taking the following approach.
By March 2020: integrate 3DS in your payment flow
For merchants who have not implemented 3D yet, our recommendation is to go straight to EMV 3DS 2.1 (skipping the implementation of version 1).
For merchants who already have 3DS version 1, our recommendation is to start implementing EMV 3DS 2.1.
By July 2020: use EMV 3DS 2.1 in your payment flow or be ready to do Step Up with EMV 3DS 2.1
By September 2020: SCA exemptions are available with EMV 3DS 2.2, if exemptions are not supported than all transactions will require 3D.
With this incremental approach, merchants will fully support EMV 3DS 2.2 by the 31st of December 2020.
Travel merchants are not excluded from PSD2
The EBA has not made any exemptions for the travel industry. This remains a concern because the travel industry has the most challenging scenarios. The card brands have taken this into account and 3DS 2.1+ (the version in between EMV 3DS 2.1 and EMV 3DS 2.2) is solution for this. At Ingenico, we are working to help merchants implement the most challenging scenarios in the most seamless way.
Merchant Initiated transactions & PSD2 SCA
For all transactions where the consumer is not present, linking with the initial authorization is mandatory. Visa and Mastercard are providing a Transaction ID for these transactions. Merchants using these type of payments (e.g. recurring payments) need to take this into account for their implementation plan.
Examples of the other card brands?
The other card brands all seem to be going in the same direction: get ready for EMV 3DS before the PSD2 SCA implementation on the 31st of December 2020. Only American Express will still allow 3DS V1.
EMV 3DS by Ingenico ePayments
EMV 3DS 2.1 is available through Ingenico ePayments and can support merchants who would like to implement this version of 3DS. For 3DS 2.1 we support all levels of integration with our platform. Although there are some concerns about introducing 3D in the payment flow, we can already assure you that using EMV 3DS 2.1 is a positive experience both for the merchant and the cardholder. Issuers are already allowing a frictionless flow, which means they are taking full liability without challenging the consumer.
Automatic Step Up
Ingenico is already supporting 'Step Up' on behalf of merchants. With minimum effort, merchants can rely on us to handle the Step Up rejection, redirect the consumer to their bank's website to be authenticated and resubmit the authorization.
The difference between EMV 3DS 2.1 and 2.2 in a nutshell
The main difference between EMV 3DS 2.1 and 2.2 is that the 2.2 version can handle exemptions such as:
Low transaction value
Whitelisting or trusted beneficiaries
Acquirer Transaction Risk Analysis
Corporate Payments
Delegated Authentication
It's important for merchants to understand the benefits they can get by using the right exemption and Ingenico will do the rest: handling the version on their behalf.
Want to know more?
To find out how you can get ready for PSD2 SCA with ease please contact us or your account manager. You can also download our report 'How to make the most of 3DS v2' which offers a holistic approach to 3DS v2 or find out more on our developer portal about 3DS v2 and PSD2.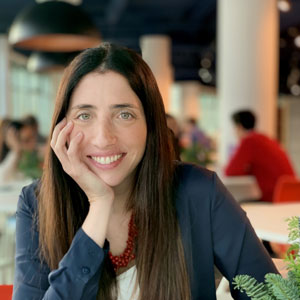 Paula Costa - Product Manager Cards at Ingenico ePayments, Global Online
From developer to Product Manager, Paula Costa has been working in the Payments Industry for 15 years. She started the journey in a PSP in Argentina and joined Ingenico ePayments HQ in 2016. Paula specializes in Card Payments; she has a solid experience in CP and CNP within Retail and Travel as well as issuing banks. In her PM role Paula aims to support the merchants in understanding the complexity of rules and regulations of the different markets to maximize conversion and keep compliance at the same time.
Previous:
How to balance security and conversion
Next:
Payments Overview Infographics