Shaping the future of the payments industry
The payments industry is in the grip of radical transformation as new tech constantly recasts the sector. Regulators rely on expert industry perspectives, which is why Ingenico's take is so sought after.
The sands of the payments industry are constantly shifting, with innovations as varied as instant payments and voice commerce emerging to change the ecosystem at lightning pace.
This rapid change is driven not just by the industry but also by the demands of consumers themselves. Consumers are hungry for payment systems that combine convenience and security. Cumbersome cash has been dethroned as the payment mechanism of choice, as card payments rise across Europe. In 2017, the total number of non-cash payments in the EU increased by 7.9% to 134 billion, 52% of which were made by card.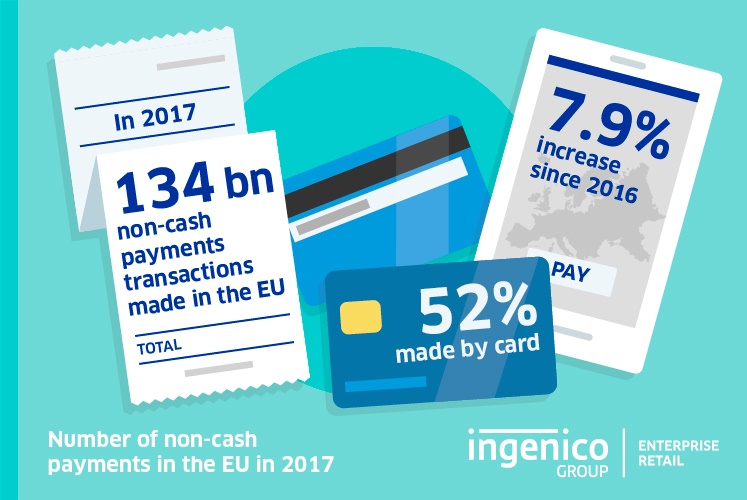 Amid this rapidly changing landscape, regulators and standardization bodies rely on the expert insight of the industry's leaders to ensure seamless integration, interoperability and a level playing field, while protecting the interests of consumers and retailers; responsibilities that Ingenico, which sits on around 15 of the most influential of these organizations, from EMVCo to nexo, takes very seriously.
As one of the world's leading payments solutions providers with a finger firmly on the industry pulse, Ingenico's insight is sought out by domestic and international standardization organizations. And being part of the conversation means it can lead the field by continuing to develop products that simplify the payments landscape and anticipate customer needs.
Regis Massicard, Europe Payment Strategic Director, reveals how Ingenico's place at so many tables contributes to protecting the interests of consumers and retailers and helps shape the payments landscape of tomorrow.
What kind of insight do trade bodies seek most from Ingenico?
We're typically asked to provide a technical and international perspective on new developments along with feedback on their implementation. Ingenico controls around 40% of the payment terminal market worldwide, with our solutions deployed in more than 170 countries, so our views are in great demand.
We are involved in a number of organizations, from nexo, one of the world's leading card payment standardization associations, to PCI and the World Wide Web Consortium (W3C), to the European Card Stakeholders Group (eCSG) and the European Payment Institutions Federation (EPIF). It's important that the technology is an enabler for market requirements.
Our input into the regulatory framework is different. Though we're part of a number of standardization organizations, payment service providers can't officially contribute to regulatory bodies; we participate indirectly through market consultations or meetings organised with EU officials by industry organisations.
How do standardization organizations work alongside regulatory bodies?
Sometimes the regulation is very high-level and doesn't go into enough specific detail. For example, the recent Multilateral Interchange Fee (MIF) regulation required that when a card was co-badged, typically with both domestic and international payment schemes, the cardholder must be given the choice of which payment scheme they want to use – but the regulation offered no further details about how this was to be achieved.
As part of the eCSG, we have developed a way for this choice to be implemented for both contact and contactless transactions at the POS while remaining fast and easy. It sounds simple, but this was challenging to avoid a double tap, which would have adversely affected the cardholder experience and transaction speed. Regulators steer the course, trade bodies work out the implementation details to solve technical barriers and improve international interoperability.
What sort of improvements can these organizations effect on the industry?
The effects of this collaborative work can be wide-reaching. For example, through nexo we've contributed to developing future-proof card payment standards that greatly improve interoperability globally, so merchants can deploy similar payment solutions across all the countries in which they operate.
Nexo defines the technical specifications for card payments – payment application in the terminal, messages exchanged between the terminal and the acquiring banks etc. The organization has more than 100 members globally and Ingenico is one of the most active.
Before nexo, we had to develop different applications in payment terminals depending on which country it would be used in and which cards it would process. Now the same payment application can be used for all cards and across several countries. That's been transformative. Large retailers such as Carrefour or IKEA expect to have a single payment solution in all the countries in which they operate. Having the same protocol across Europe simplifies integration with banks. It's faster to implement and costs less, and also puts every bank across the continent in competition, which means more competitive transaction fees for merchants.
Our involvement allows us to influence the specifications based on feedback from the market, to develop relevant products and to be among the first to implement the latest standards.
On a domestic level, organizations such as Mercatel gather merchants, banks and technology providers together to discuss regulations and functionality requirements. These aren't decision-making or regulatory organizations but it's where all the stakeholders meet to understand one another. It's important that we're there to understand the needs of our merchants, but also to communicate our constraints. It's enormously useful and is often where we can define new solutions or collaborate on projects.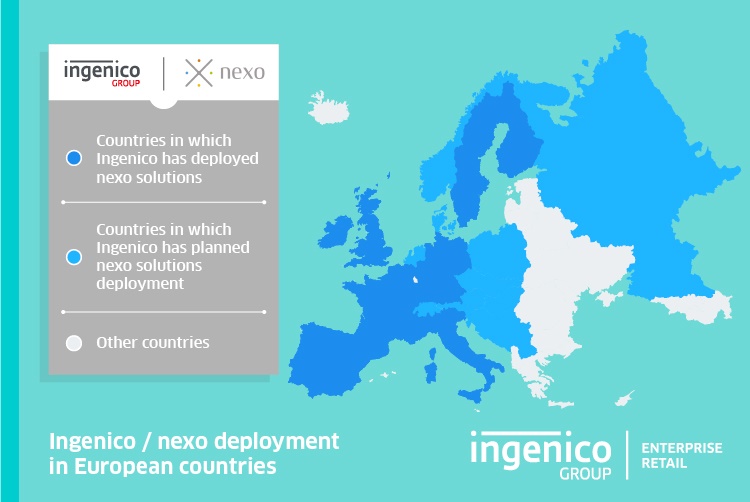 What are the benefits to merchants of this activity?
Participating in these organizations globally has a two-fold advantage. First, we can actively work to ensure the market, standards, and to a lesser extent the regulation, develop in the best interests of our customers, the merchants. Most of these organizations are shaping the market and the environment in which we work, so being part of them allows us to influence the ecosystem to make it more standardized, more open to innovation, more secure, and more able to add value for our merchants. You need to be part of the conversation.
The second objective is to ensure that we are aware of the latest industry developments so that we can take a proactive approach rather than reacting to market demands and new regulations. The fact that we have such early sight on new regulations gives us a critical market advantage. It allows us both to troubleshoot and resolve potential difficulties and the ability to move with extra agility to respond to market shifts.
This means our solutions incorporate the most up-to-the-minute technology and functionalities, ensuring that Ingenico is always innovating and leading the pack in the payments market.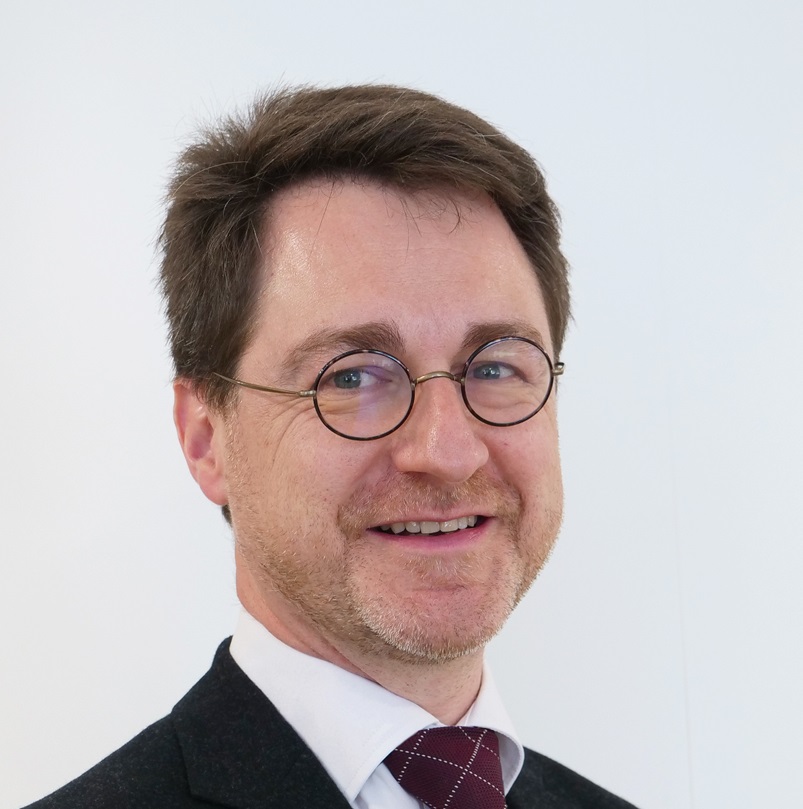 Régis Massicard is European Payment Strategic Director for Ingenico Group. In this position, he is in charge of market analysis and strategic initiatives within the SEPA region. He is also following closely the regulatory and standardisation initiatives impacting the Payment Industry, and is involved in nexo standards development. Previously, he occupied different positions within Atos Worldline, in strategic marketing, business development and product management.
Previous:
Building a successful career in payments as a woman at Ingenico
Next:
From spark to flame: Three essentials for ecommerce entrepreneurs