Cracking the Russian market
Russia is a huge but challenging market, combining tremendous potential for international merchants with significant barriers to entry. Ingenico's unique new solution cuts through the red tape and boosts conversion rates.
With more than 142 million discerning consumers, a taste for Western products and appetite for travel, digital goods and services, the Russian market offers a huge opportunity across a wide range of segments. As it has historically been difficult and challenging to access, the advent of new technology means that the market is now is ripe for growth.

World Bank figures show it's now the ninth largest consumer market in the world. In the World Bank's 'Ease of Doing Business' ranking, Russia managed to climb from 124th position in 2012 to 31st place by 2018.
The country's wealth has combined with a consumerist mindset and sophisticated tastes, and as a result, e-commerce is booming among the growing middle class. Retail and travel sectors combined, Russians spent 28.8 billion euros online in 2017, small fry compared to the UK at 178 billion euros, or France at 93.3 billion euros. However, it is a tempting insight into Russia's growth potential. In fact, online retail sales have been growing by 19% a year since 2013, compared with only 7% across Europe, with 66% of online consumers shopping cross-border.
Russian tourism and travel spending is forecast to rise 4.6% in 2018 and expand an additional 2.8% per annum from 2018 to 2028, according to figures from the World Travel and Tourism Council.
Another key vertical to watch is the Russian gaming industry. While the current mobile gaming industry is estimated to be worth 1.49 billion euros, according to recent research by Newzoo, it could be set for rapid growth. Analysts point to the fact that Russian is the third most common language on the world's largest gaming platform, Steam, and the fact that the country is already the world's 11th largest games market.
As well as western goods and services, consumers are also demanding the same frictionless payment experience that is so critical for maximum conversions. Demand is driving Russian merchants to adopt new digital payment mechanisms as consumers push for transaction methods that are more simple, fast, innovative, and convenient.
Like most places, card is king, and while an estimated 60% are issued by Visa and Mastercard, Russia's competitor scheme – Mir – is growing fast, driven in part by the government, which insists that anyone on the civil service payroll has their salary paid into an account with a Mir card attached to it. Launched in 2015, the scheme issues three to four million cards each month and there are now over 45 million cards in circulation – larger than some European countries.
Ingenico Group and Sberbank launch acceptance of Mir cards for international online stores
At the same time, e-wallets are also growing in popularity, particularly Qiwi and Yandex.Money – the local equivalent of PayPal – which make up 25% of online transactions.
Until now, merchants entering the Russian market have had to invest in their own transaction infrastructure, with substantial cost implications given the complexity of the business environment and legal requirements. However, Ingenico's new solution promises to cut through the red tape and crack the market wide open.
Mike Goodenough, Head of Strategic Initiatives, Ingenico ePayments
What are the potential benefits for international merchants looking to expand into Russia?
Russia has a huge population and the consumer market is exploding: Russian consumers are very partial to bigger brands, both domestic and international. We process a lot of transactions for very big global merchants, and we saw the volume and flow of transactions being processed in the country had already grown significantly in the last few years. Internet penetration is good and more consumers are shopping online, often with their mobile devices, so e-commerce growth is outstripping the rest of Europe. Rewards are very high for the merchant.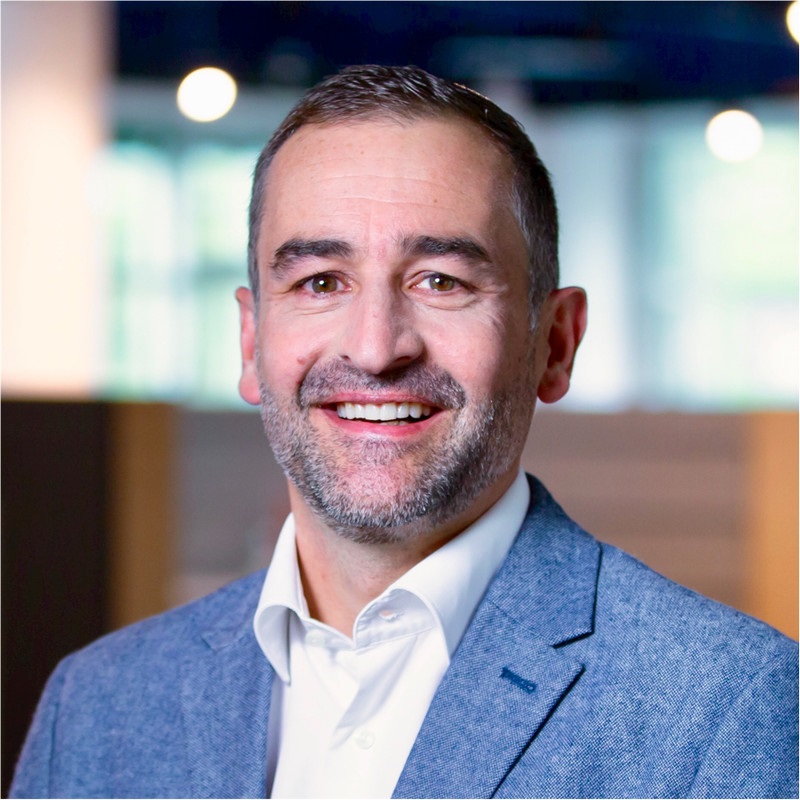 What challenges do merchants seeking to access the Russian market face?
When it comes to processing transactions, most merchants have until now been authorising domestic Russian cards internationally, using an acquirer beyond the border to authorise and settle a transaction via the international Visa and Mastercard networks. That works efficiently but brings a number of challenges, one is that the authorisation rate is generally lower than if you process domestically, so it can be difficult to achieve good conversion rates. International transactions also cost more.
In addition, there are a number of cards issued in Russia which can only be authorised by a local acquirer, cards like Maestro or the local card scheme, Mir, and merchants face general complexities such as regulations on the storage of personal data.
Legislation requires any personal consumer data to be stored on Russian servers, rules which mean, for example, that LinkedIn's website is no longer accessible in Russia after they decided against the shift. Merchants must ensure their data collection is legally compliant irrespective of whether a transaction is processed domestically or internationally.
Aside from the language and cultural difficulties and contractual challenges, doing business in Russia is very relationship-driven. It can take months to build trust with partners in Russia and access relevant officials in order to begin operating.
Ingenico has done all of that work on behalf of our merchants, which enables us to offer a one-of-a-kind solution that gives painless access to Russian transactions.
Download our solution overview
How can Ingenico help merchants access the Russian market?
We saw our global merchants trying to enter the market, but noticed they were struggling with some of the payment methods required, leading to more failed authorisations or abandonments.

Our unique solution captures more than 80% of the local acquiring market through our partnerships with some of Russia's leading acquiring banks including Sberbank and Alfabank. You will always achieve a better conversion rate if you're able to route a transaction back to the card issuing bank. As such, we work with a local integrator gateway, which routes traffic dynamically and stores data compliantly. That limits drop-off, as it is a truly domestic solution; you operate as if you were a Russian merchant, which improves authorisation. By having the options with banks – and we're in discussions with more – we're able to really optimise the card traffic of our merchants.
Our solution can accept Qiwi and Yandex.Money e-wallet payments too, as we wanted to make sure that when any consumer wants to buy a product online, we have the right payment options for them.
Ingenico's local bank account also reduces FX margin and speeds up remittance, so we are able to compliantly send funds on behalf of our clients, to Europe or wherever the merchant is domiciled. And while at Ingenico we choose not to be actively involved in assisting our merchants with their VAT affairs, we provide reporting as part of our solution, which makes it very easy for merchants to be able to declare. We give them all the tools.
What do merchants need to do themselves to succeed in Russia?
Websites need to be in the Russian language. You'll be unsuccessful if you're not targeting consumers with a domestic-feel website.
What has the uptake of the solution been like?
We've seen a huge amount of interest, largely because it's a market that hasn't really been targeted by an international PSP offering domestic transactions. Our solution is unlike any other available.
It's very high touch for us as we have to educate merchants on the complexities of the Russian market and implications for their businesses, but we enjoy close relationships with our clients and when they have questions, we have all the answers.
What are the alternatives?
None of our competitors is able to offer this domestic solution – the ability to process Mir cards and the advantages of connections with local banks. And for our existing portfolio, we can migrate the flow from international traffic to domestic at the switch of a button. That's really powerful.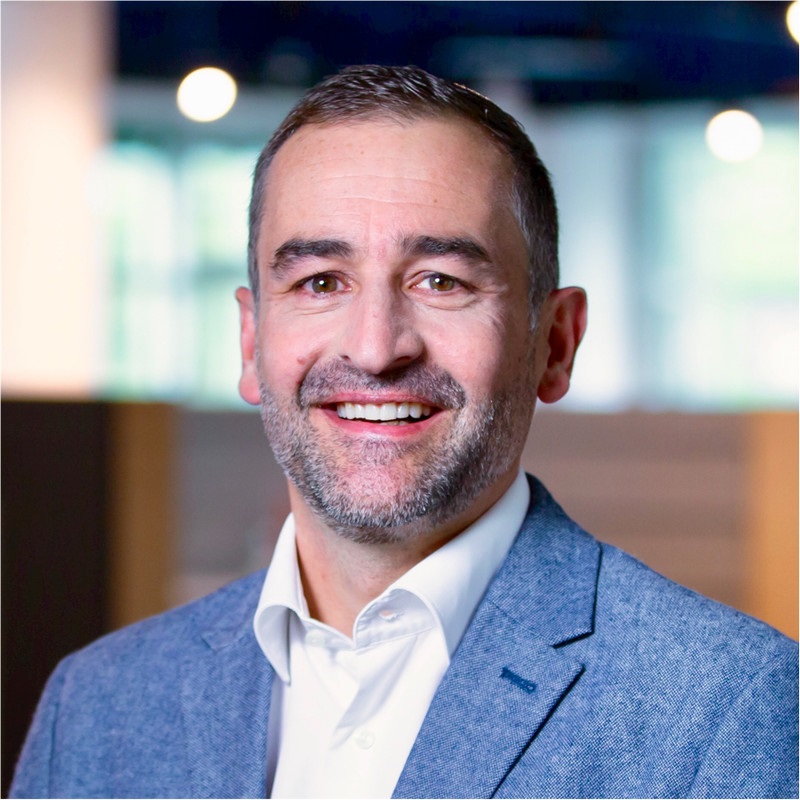 Mike Goodenough, Head of Strategic Initiatives, Ingenico ePayments
With 20 years of experience working in Global e-Commerce, 10 of which with Ingenico ePayments Mike has held senior management roles in Sales, Product & Partner relations and is well known within the industry as a payments expert.
His current Role covers responsibilities for all Global Partnerships and Alliances within Global online, optimizing current relationships to ensure Ingenico payment solutions expand globally in line with consumer and merchant demands and is able to continue to offer innovative and unique products.
Previous:
4 Ways Smaller Retailers Can Increase Online Sales Conversions During Peak Sales Days
Next:
How Smaller Retailers can compete with Bigger Brands in 2019