5 trends that will shape the future of payment & commerce
EVP ePayments P-A. Vacheron shares his Top 5 trends that are certain to create massive opportunities for those daring enough to embrace change.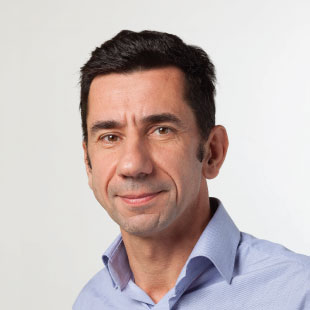 Open APIs
There is increased enthusiasm to simplify the payment experience and wrap it in an appealing API, so that you do not have to be a payment guru to integrate payment in your solution. This trend is pushed by the success of Uber app type of payment experience where payment is so seamless that you do not experience it anymore! It pushes payment everywhere, in-app, in messenger, in IoT, and requires smooth and easy integration. Our Ingenico Connect integration layer perfectly meets this trend, and we are working on expanding it to card-present environments.
Distributed commerce
Distributed commerce or social commerce or contextual commerce. This was a big buzzword at Money20/20 this year. Traction is gaining to sell outside merchant websites, to meet the customers where they are, and to bring the inventory to the customers. This is a slow-moving train though in terms of market share, but a clear focus for Facebook, Pinterest, and more generally the publishing community. Two rationales behind this trend are to escape the domination of Amazon for search, and allow small merchants and retailers access to more customers, leveraging the brand trust of social media.
Blockchain
Again still a long shot, but we are clearly seeing a multiplication of trials including those from the payment schemes themselves, as well as an expansion of use-cases leveraging this technology. All this brings blockchain increasingly closer to our business-to-consumer commerce ecosystem.
Machine learning and artificial intelligence
What we heard and what we saw confirms the power of machine learning from many angles: from merchants boarding to fraud prevention, from dynamic selection of payment method or payment page to enhanced risk and compliance management. This will have a significant impact on merchants' ability to increase conversion at check-out, and to enhance efficiency of various industry processes. However, this will require adding new skills and ability to disrupt the status quo.
What about the POS?
Point-of-sale terminals still remain at the center of the experience in-store, thanks to their increasing versatility and ability to encompass any authentication scenario, and any payment method. But form factor clearly evolves, and now includes mPos, iPOS/tablet type devices. Look and feel are moving away from legacy standards, and open architecture allows enrichment of the experience with merchant applications.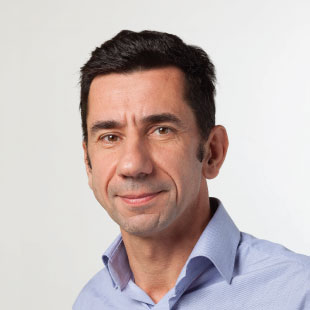 Pierre-Antoine Vacheron / EVP, Retail Business Unit at Ingenico Group
Pierre-Antoine has strong experience in both financial and operational management in international groups.
Pierre-Antoine Vacheron (1965) has been appointed EVP ePayments in October 2015.
He joined the group in 2009 as Financial Director before managing the Europe-SEPA zone in2011, leading Ingenico Group's expansion towards payment services in the region. From January to September 2015 Mr. Vacheron served as EVP Strategy, Performance & Finance. Mr. Vacheron had previously gained strong experience in both financial and operational management in international groups, working notably for Airbus Group and Alstom Marine. In 2006, he became director of Finance and Information at ETAM, subsequently improving his familiarity with distribution and client relations within a B to C environment.
Previous:
Samsung launches loyalty scheme
Next:
China tops cross-border e-commerce list