Innovative use cases for unattended payment in Austria
What if your bank card also becomes your ID? Austria has been leading the way with innovative self-service solutions, solving a variety of challenges for the consumer...
The dramatic change in consumer purchasing habits over the last two years has required businesses to adapt at pace and provide a quick and convenient digital shopping experience.
Until recently heavily reliant on cash, Austria has experienced a remarkable transformation in digital payment acceptance, including contactless usage. In June 2019, the country's adoption stood at 40%. Fast forward to today and more than three quarters of cashless transactions are now contactless[1].
One of the key outcomes of this shift has been the innovative use of unattended payment terminals. Contactless is gaining traction in Austria, with over 10,000 vending machines providing acceptance for debit, credit, and mobile phone payments, driven by opportunities in the office, community buildings, retail stores and restaurants. Indeed, there is a growing demand for 'intelligent' vending machines that enhance the user experience[2].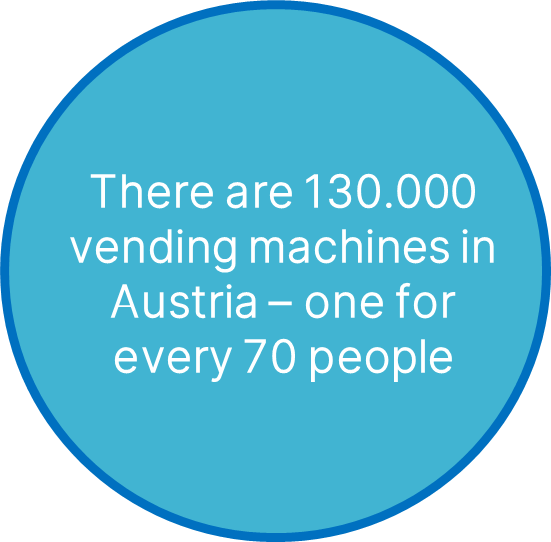 The country's self-service industry sells 2.85 million food and drink items every day and employs almost 2000 people. And there is still room for growth. In fact, the European Vending Association Market Report[3] on the vending and Office, Coffee, Service (OCS) sector confirms there is one vending machine for every 70 people in Austria compared with the European average of just 180.
In addition to its wide use of unattended payment solutions, Austria provides a fascinating insight into new ways of utilising the technology. Here are several examples illustrating how it is being used to benefit the end user.
Using payment authorisation for age verification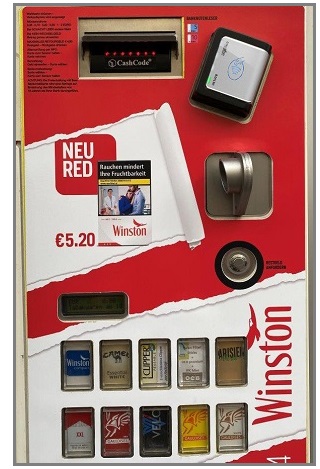 Early in the pandemic, Austria saw a decline in vending use[4] as Covid-19 restrictions reduced footfall in normally busy public spaces and the local population exercised a more cautious approach.
One area to buck this trend, however, was tobacco vending, as consumers sought an alternative to visiting tobacco specialists and reduce social contact when making a purchase. This example illustrates one of the most innovative applications of contactless technology in an unattended setting, through age verification.
Using the same links to the bank needed for payment authorisation, a quick check against the card holder's bank details can confirm that they are 18 or over and legally permitted to make the purchase. Tapping the card verifies the age of the customer with the authentication system confirming the user is an adult. If underage, the transaction will not proceed.
These tobacco vending machines are only available in public areas and their main attraction is the use of age confirmation and contactless payment, displayed as 'payment approved' on the terminal screen. Customers can pay with cash if desired but will still have to tap their card on the reader for age checks.
The use of age verification has potential applications in other vending sales, such as alcohol, health products and even legal CBD (cannabis). Operators and consumers like the system because it is anonymous and secure. It also solves the problem of using ID cards which cannot be read by payment terminals and require a separate reader.
Cleaning up the problem of theft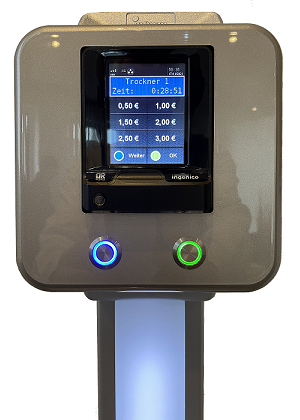 Unattended payment is a great way to problem solve, not just from a hygiene perspective, but in societal settings as well.
Social accommodation in Austria, and increasingly student accommodation, does not usually include washing and drying facilities within each individual flat. Instead, residents use shared laundry facilities in the basement.
However, this can lead to problems with vandalism and theft, resulting in laundry machines being broken into, and cash being taken, rendering the machines unusable. This not only creates difficulties for the provider of the service, but also impacts those residents wishing to use the facility.
To solve this, Ingenico has worked with a local partner to introduce a closed loop model in a tamper proof device known as 'The Cube' which houses the Self/2000 payment terminal. This allows the user to select the laundry machine to be used and settle the fee with the simple tap of a card.
The main driver here is the removal of the opportunity to commit theft and it has been well received by residents who have recognised that cashless systems utilising contactless are secure and safe to use. Such is its success; the technology is being tested in other settings. The Cube is currently being incorporated in car washes because of its robust nature, ensuring that no humidity or water goes into the device.
Applications in parking
Another area to benefit from this approach in Austria is off-street and on-street parking. By using smart, unattended solutions, customers can pay for parking on their own terms.
For off-street parking, contactless payment is available at unattended pay stations and exit gates. Drivers can use their bank or credit card when entering the facility, which they insert into the entry gate. After returning to their vehicles, they pay directly at the exit gate.
This approach helps to avoid queues of people looking for the correct change, not to mention searching for lost parking tickets, and removes any security concerns of accepting and storing cash in a manned booth. By providing a digital payment solution the latest security standards and user-experience are successfully combined. Ingenico's modular payment terminals can be found in off-street payment facilities throughout the country, for example in Praterstern amusement park in Vienna.
Unattended solutions are also commonly used in on-street parking. Ingenico has equipped Pay & Display parking machines with NFC payments across several Austrian cities. Most of the parking machines are solar powered and the terminal offers power saving and a stand-by mode while the machine is not in use.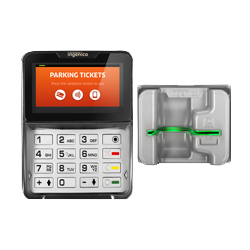 Defining new customer experiences
These examples show clearly that unattended solutions can transform the payment experience, making life simpler for the consumer. With a wide and expanding range of daily use cases, the application of self-service options will only increase, thanks to the strong uptake of contactless payments and other innovations, such as age verification.
By removing friction from the payment process, unattended payment solutions will continue to evolve long after the current global health crisis, and Austria will remain at the forefront of advances in this sector.
To learn more about Ingenico's recently launched Self-Modular, the world's first PCI-PTS version 6.x certified unattended modular configuration, please read our press release and you can also visit our website for more information.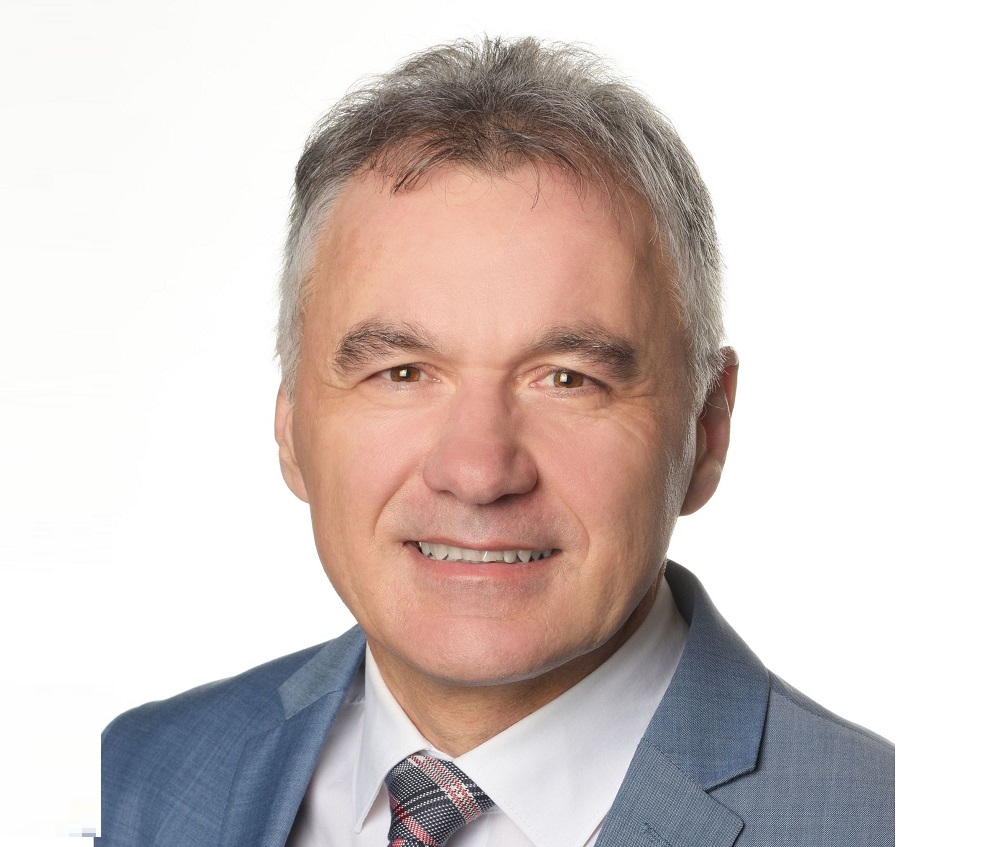 Jürgen Göbel, Business Development Director – DACH Region, for Ingenico, a Worldline brand
Jürgen Göbel has worked in the card payment industry for over 25 years. Since joining Ingenico in 2015, Jürgen has been responsible for Business Development and Product Marketing in the DACH region and is a Board member of the German Payment System Initiative, IDZ Berlin. He is also a member of the Executive Committee of the European Vending Association (EVA) in Brussels.
About Worldline
Worldline [Euronext: WLN] is the European leader in the payments and transactional services industry and #4 player worldwide. With its global reach and its commitment to innovation, Worldline is the technology partner of choice for merchants, banks and third-party acquirers as well as public transport operators, government agencies and industrial companies in all sectors. Powered by over 20,000 employees in more than 50 countries, Worldline provides its clients with sustainable, trusted and secure solutions across the payment value chain, fostering their business growth wherever they are. Services offered by Worldline in the areas of Merchant Services; Terminals, Solutions & Services; Financial Services and Mobility & e-Transactional Services include domestic and cross-border commercial acquiring, both in-store and online, highly-secure payment transaction processing, a broad portfolio of payment terminals as well as e-ticketing and digital services in the industrial environment. In 2020 Worldline generated a proforma revenue of 4.8 billion euros.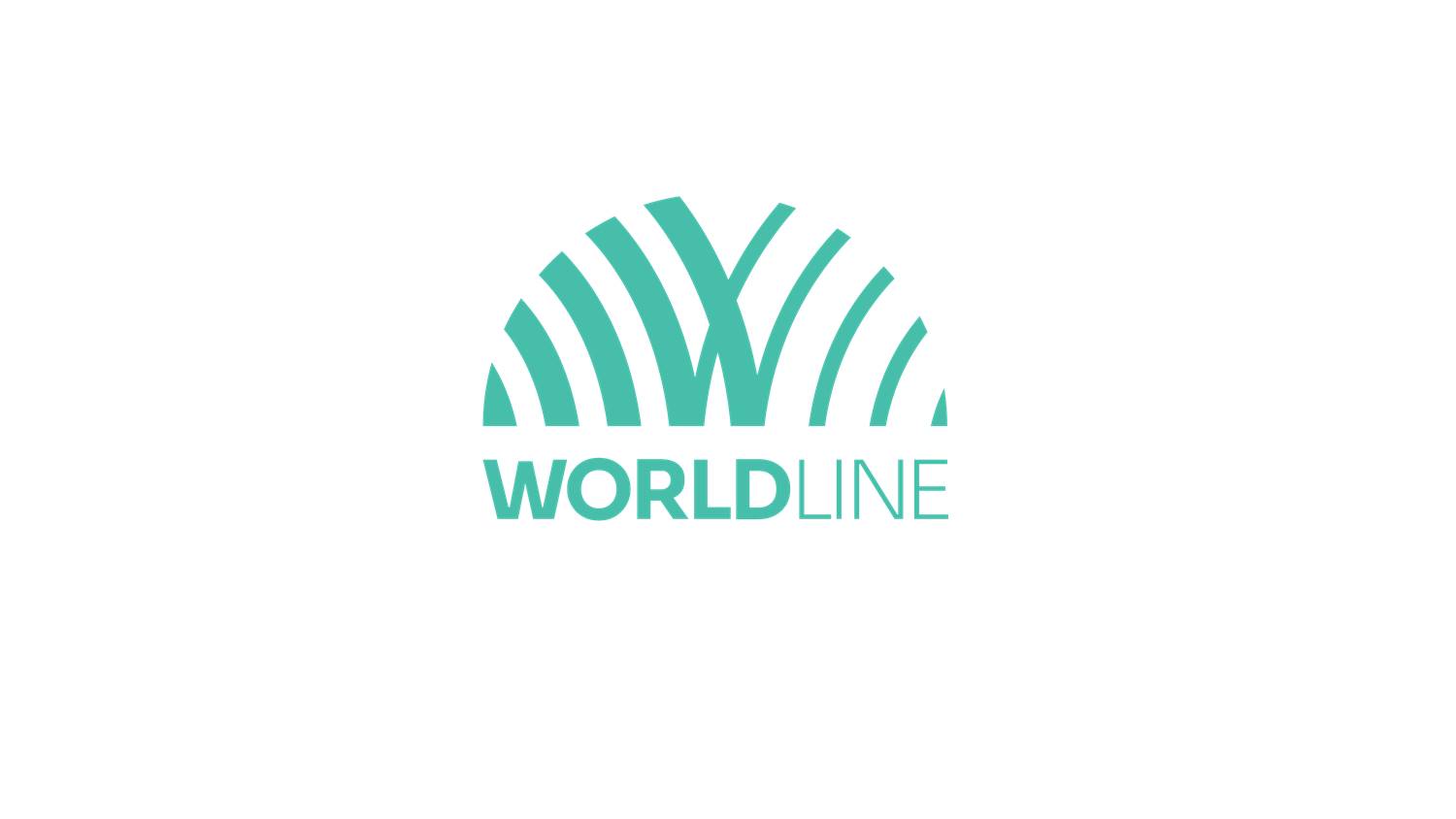 Previous:
The Nordic countries ready to say goodbye to cash