Contactless 2021: How small business is driving contactless adoption in France
Across the globe, contactless adoption has soared in the past eighteen months. However, the rate of adoption and changes in payment behaviour differ from country to country. Continuing our Contactless 2021 series, Fabien Darné, country manager for France at Ingenico, a Worldline brand, examines the latest trends in the French market and considers why the resilience of local business is providing the catalyst for change.
In 2020, digital transformation reached an important inflection point. Indeed, the word "digital" became probably the most used word in business, just like the sentence "I forgot my mask" became familiar in our daily lives.

The French payment market is on a path of continuous innovation that has seen contactless payments soar to new highs. In 2020, 4.6 billion contactless transactions were made by consumers, up 38% on the previous year1.

 
The use of this technology was boosted early in the pandemic with the raising of the contactless ceiling from €30 to €50 which was successfully deployed nationally by mid-May 2020. The aim was to encourage consumers to use contactless payments rather than cash for purchases of essential items, and the impact was clear. Cash payments shrank by 37% at the height of lockdown, and whilst these levels dipped once restrictions eased, the use of cash was still down by 15% overall2.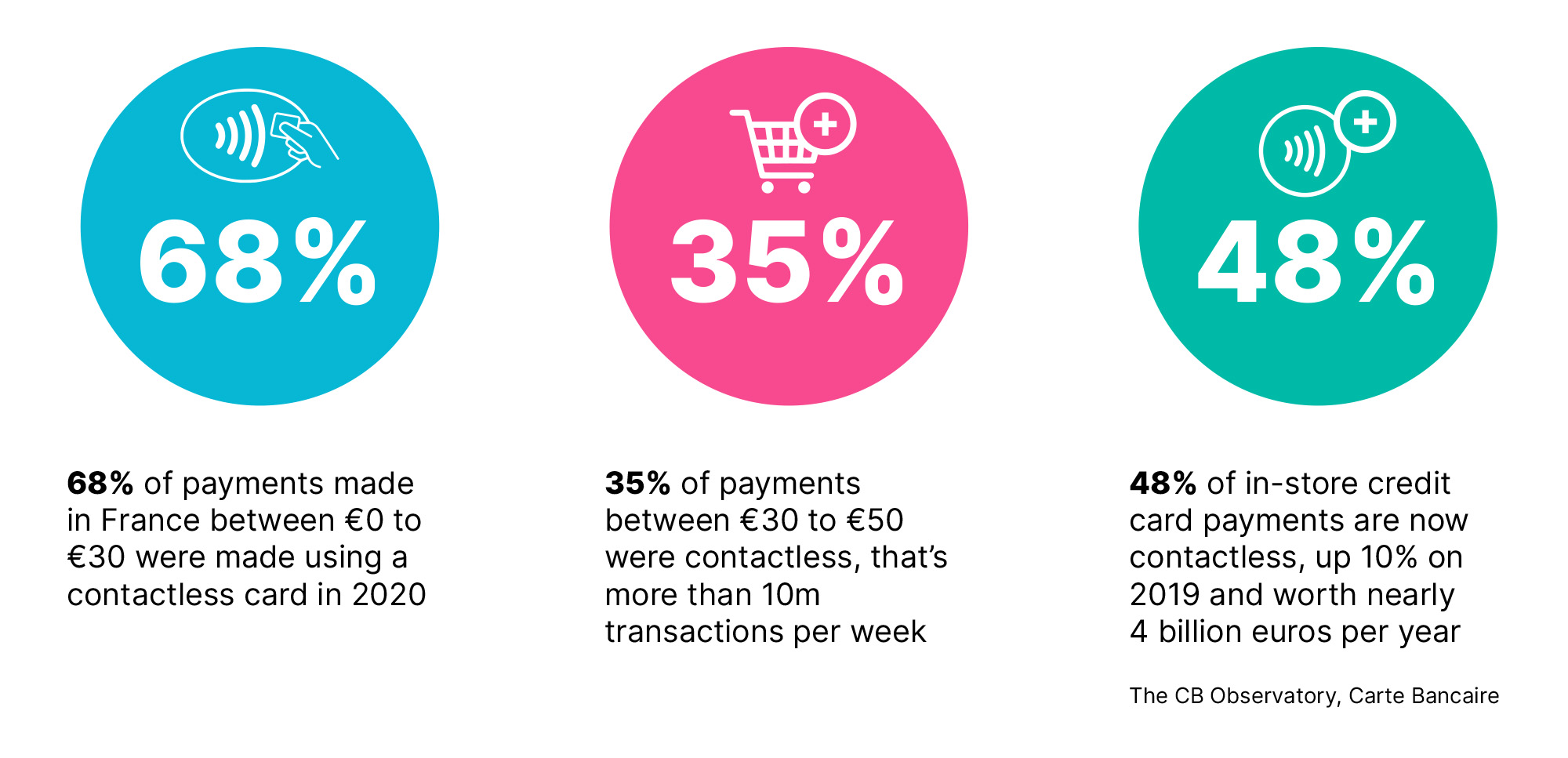 However, there are other influences that need to be considered when we reflect on contactless evolution. As part of its national payments strategy (2019-2024), Banque de France formulated various measures that are being adopted by commercial banks and payment service providers to reduce the dependence on cash3. These plans include promoting the acceptance of card payments by merchants, incorporating contactless functionality in every payment terminal, and strengthening the security of electronic payments. With such measures in place, the frequency of card-based transactions – and by implication contactless transactions – will see further growth in the coming years.
Why 2021 will be the year for local commerce
In France, small merchants play a very important role in our daily lives. People like to shop in local markets and purchase goods from specialised craftsmen, even something as simple as buying a baguette from their favourite bakery. This consumer behaviour is in the French DNA and Ingenico is working with our partners, banks, distributors and maintainers to support these businesses during this challenging time.
Ingenico's own analysis has revealed a considerable upswing in local shopping habits, demonstrating a strong resilience in this sector. The various lockdowns and curfews have seen shopping models like home delivery, takeaway orders and 'click and collect' become key trends, with contactless payments being particularly boosted. The growth of cashless commerce in small businesses can be seen across a range of segments:

Source: The CB Observatory, Carte Bancaire
Home delivery, which represented 12% of order volumes before the pandemic, reached 85% at the peak of the first lockdown as it was the only solution for many merchants to continue operating their business. A similar pattern occurred for takeaway orders which represented 2% of sales pre lockdown and has now reached 25%.
As restrictions eased and shops reopened again, there was a reduction in home delivery levels as people moved back to consuming on-site. However, the demand for takeaway orders has been maintained and now sits six times higher than pre pandemic levels, confirming the movement to local shopping.
Click and collect has been an important tool for business too, with 25% of new turnover retained by merchants who offered this service. Nationally, 18% of French people bought goods via click and collect following the lockdown, with 10% of this in local convenience stores.
But these are not the only trends, with other new services emerging such as digital receipts, loyalty programmes and charity donations, all helping small businesses to improve their customer offering:
New services in France for small merchants – post Covid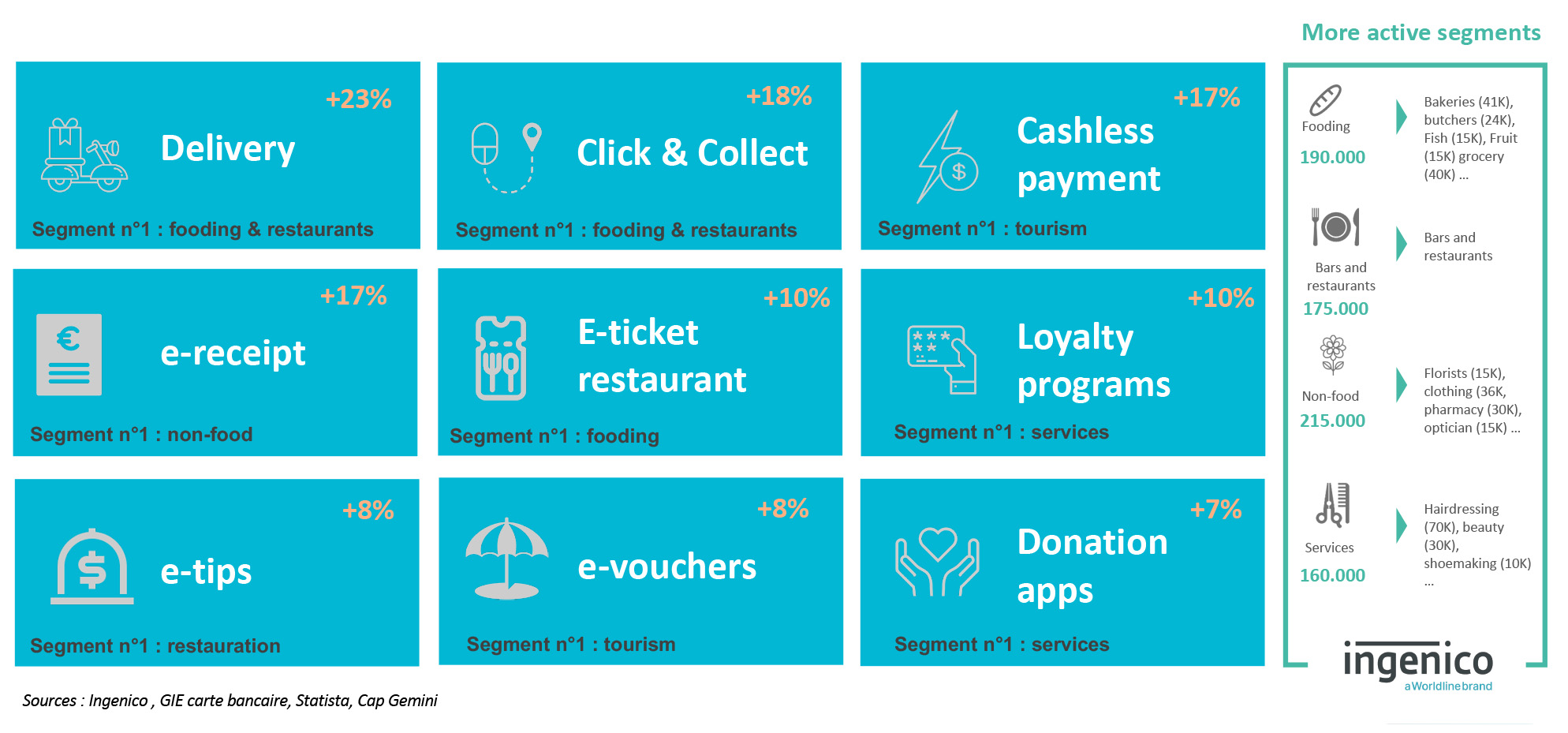 Local commerce is getting stronger
These have been challenging times for all retailers but especially small merchants who have had to adapt quickly to new regulations and changing consumer behaviours. It has been difficult to see so many stores closed. But we know, and we see, that local shopping is evolving and will be better than ever.
Digitalisation will provide additional revenues to support recovery, and payment terminals will continue to facilitate cashless trends, becoming an even more important point of interaction and engagement with the consumer.
Over the years, the terminal has evolved and brought major innovations, such as contactless and mobile payment to market. Today it continues to advance by bringing new payment methods, and above all, new customer journeys.
What's IN store – Focus on the French market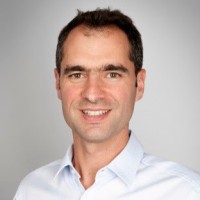 About the author
Fabien Darné, Head of France and Benelux for Terminals, Solutions and Services at Ingenico, a Worldline brand
 Fabien has nearly 20 years' experience in management and complex sales through direct approach and with partners. His experience has seen him work for a wide variety of companies including Atos and Alcatel-Lucent.
During his time in the payments industry, Fabien has demonstrated his ability to support transformations through a consultative approach, carefully crafting business models and technological solutions for customer success.
His personal motto is: "If you always do what you did, you'll always get what you got"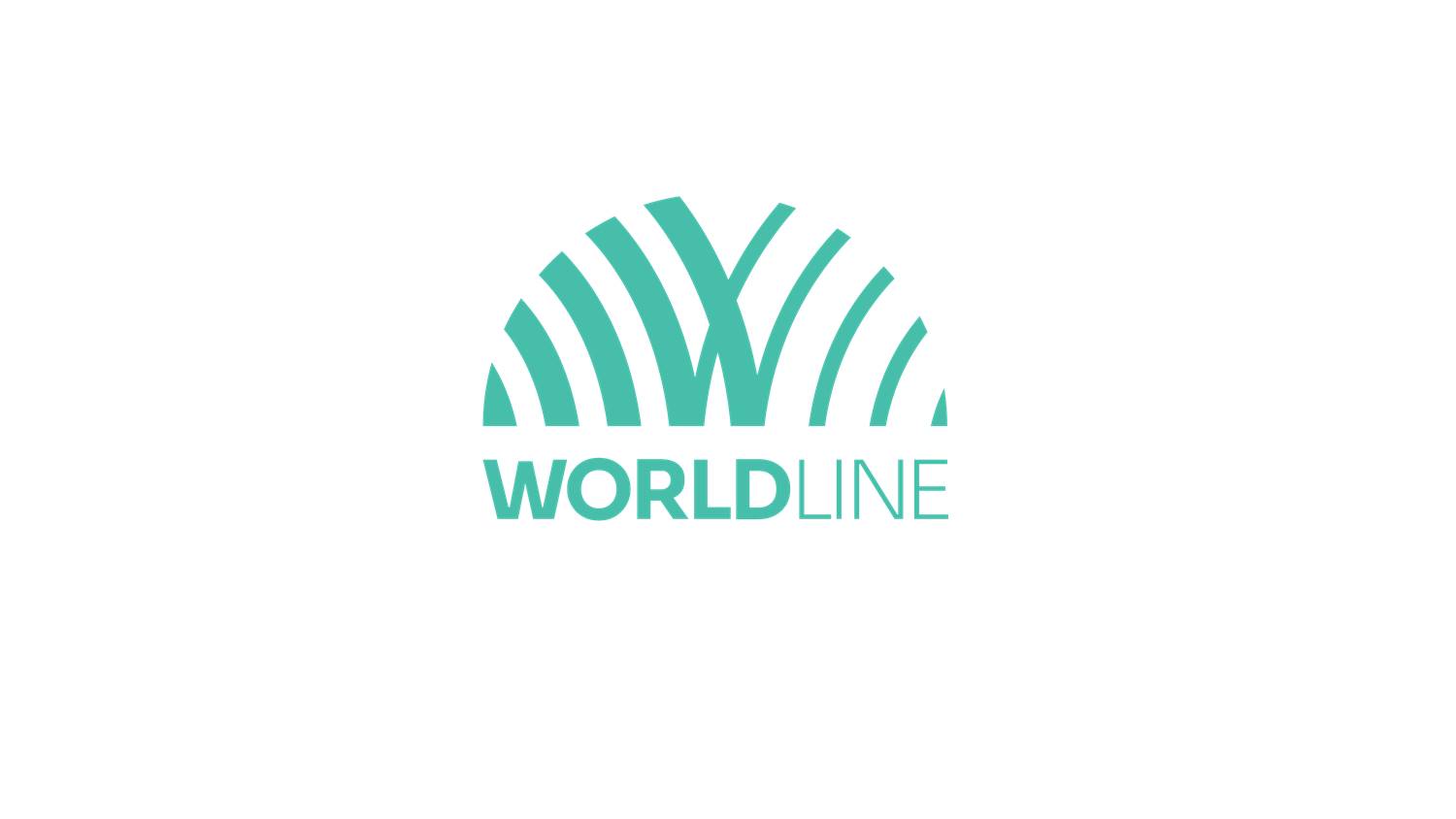 About Worldline
Worldline [Euronext: WLN] is the European leader in the payments and transactional services industry and #4 player worldwide. With its global reach and its commitment to innovation, Worldline is the technology partner of choice for merchants, banks and third-party acquirers as well as public transport operators, government agencies and industrial companies in all sectors.
Powered by over 20,000 employees in more than 50 countries, Worldline provides its clients with sustainable, trusted and secure solutions across the payment value chain, fostering their business growth wherever they are. Services offered by Worldline in the areas of Merchant Services; Terminals, Solutions & Services; Financial Services and Mobility & e-Transactional Services include domestic and cross-border commercial acquiring, both in-store and online, highly-secure payment transaction processing, a broad portfolio of payment terminals as well as e-ticketing and digital services in the industrial environment. In 2019 Worldline generated a proforma revenue of 5.3 billion euros.
Previous:
Contactless 2021: How the Covid-19 pandemic has softened Italy's reliance on cash
Next:
What would be the "payments" menu for Hotels, Restaurants and Cafés?