Contactless 2021: Hungary's journey to cashless payments
The digitalisation of payment has accelerated the move to cashless transactions. Even before COVID-19, contactless payments were on an upwards trajectory, facilitating a shift towards cashless countries. This evolution is not as far away as you might think, with Sweden already poised to stop accepting cash in businesses in 2023.
Whilst the speed at which countries arrive at this destination will differ, we know that the direction of travel is set. Global cashless payment volumes are predicted to increase by more than 80% from 2020 to 2025, from about 1 trillion transactions to almost 1.9 trillion, and to almost triple by 2030, according to analysis by PwC.
Let's take a closer look at the contactless market in Hungary as a concrete use case.
Proliferation, acceleration and public policy
Convenient and secure contactless technology has been present in Hungary since 2008, its explosive spread due not only to the proliferation of contactless cards, but also the growth in payment terminals ready for their acceptance. Right from the start, the rate of adoption has been impressive, with 183,000 contactless transactions in the first six months of 2012, rising to 1.1million in the second half of the year1.
Public policy steps on point of sale (POS) installations also had a key role to play, in particular the government's pilot programme for POS implementation in 2013. This saw the card acceptance network grow at an accelerated rate, from 70K retail outlets accepting card payments in 2012, to almost 114K in 20192. Similar trends can be observed in the value of payments; in 2012, HUF 4.5 billion was spent via contactless, in 2020 the amount was close to HUF 5,600 billion.
Today, it's hard to imagine a merchant in Hungary who doesn't have the right tools to receive contactless payments which have continued to revolutionise card acceptance technology, radically changing the shopping habits of the country's consumers.
By the end of 2020, there were 203,000 POS terminals at 123,000 physical merchant acceptance points in the payment card acceptance network of Hungarian payment service providers. The National Bank of Hungary estimates that over 98 per cent of these devices facilitated contactless payments3. Only 6 out of 100 card payments in 2020 were made by reading the chip or magnetic stripe placed on the card: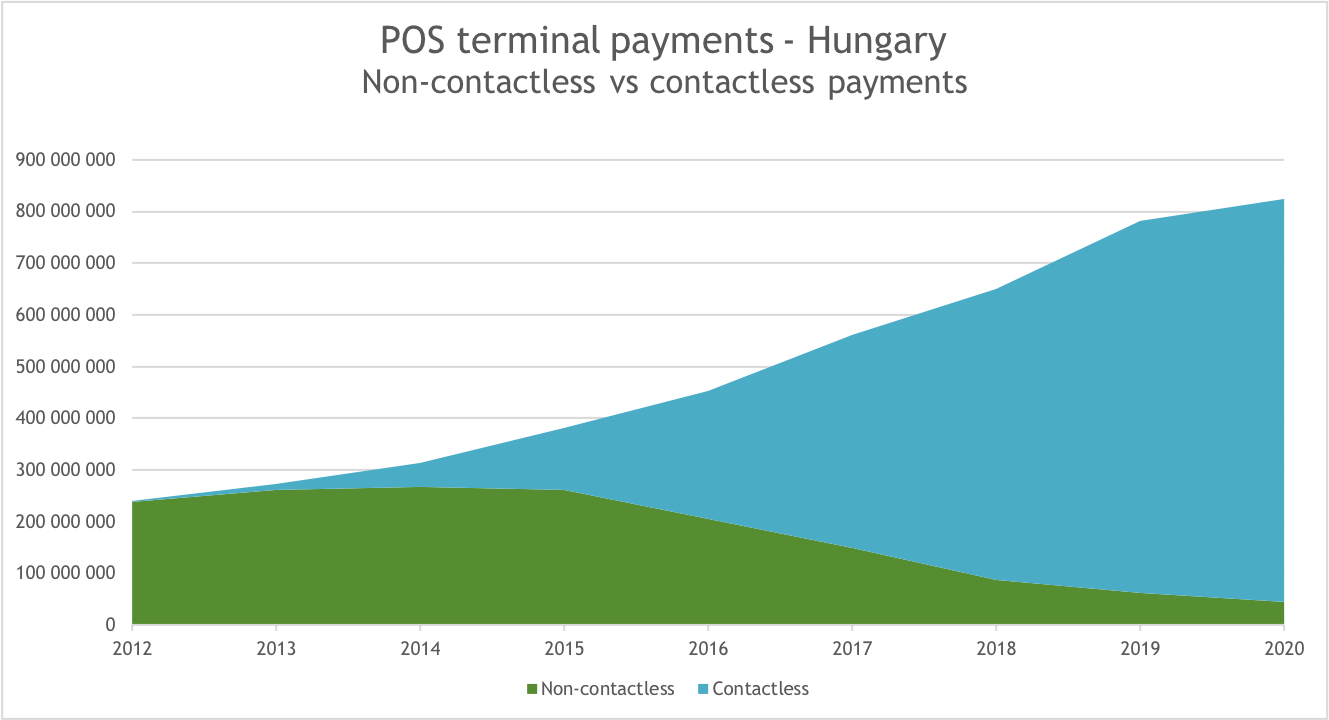 The impact of Covid-19 on contactless payment adoption
The pandemic has accelerated change in payment behaviours around the world, and like many other countries, the Hungarian government moved swiftly to increase noncash payments and minimise physical contact at the POS.
In 2020, the limit for payment without a PIN code increased from HUF 5,000 to HUF 15,000 (£36/€42). As consumer use of contactless increased, so too did the number of POS terminals at merchant acceptance points, with a 7 per cent increase in the last quarter of 2020 alone4.
This partly reflects the response by merchants to effect change in consumer payment habits. However, it also shows the influence of further legislative change, which from 1 January 2021 obliged merchants using online cash registers to offer any kind of cashless payment options to their customers. This requirement to provide a POS terminal and other related technologies, such as QR codes and wired bank transfers, fueled the growth of digital payments which many merchants were preparing for at the end of 2020.
When you think about the low level of contactless transactions in 2012 (1.3 million) and consider where Hungary is now, it is plausible that starting from a less developed market (lower card possession rate and usage) made the switch to contactless technology easier. Whether or not you agree with that standpoint, it's clear that contactless technology has facilitated huge change.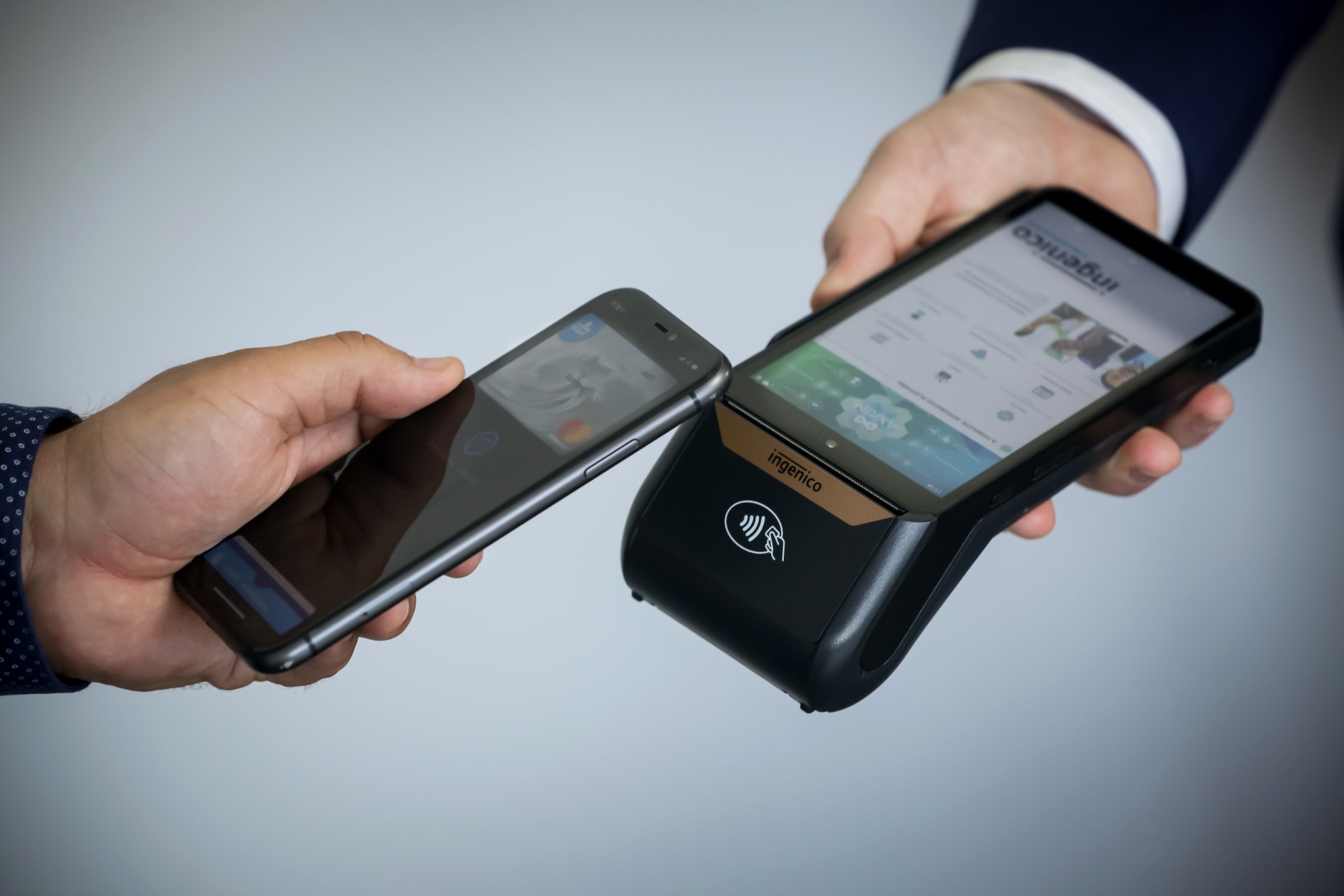 What does the future of contactless payments in Hungary look like?
Now that the replacement of Hungary's commercial POS terminal infrastructure is almost complete, the most important task for merchants will be to ensure payment security and expand cashless transactions into other areas, such as self-service payments.
Further growth in the use of card payments is anticipated for Hungary with this method now proving particularly popular. The use of smartphones, utilising the NFC (Near Field Communications) capability of the existing payment terminal infrastructure, is also predicted to increase, alongside other alternative payment options.
However, for now, contactless cards remain the popular method of choice for Hungarians, providing payment security, convenience and a safe way to pay.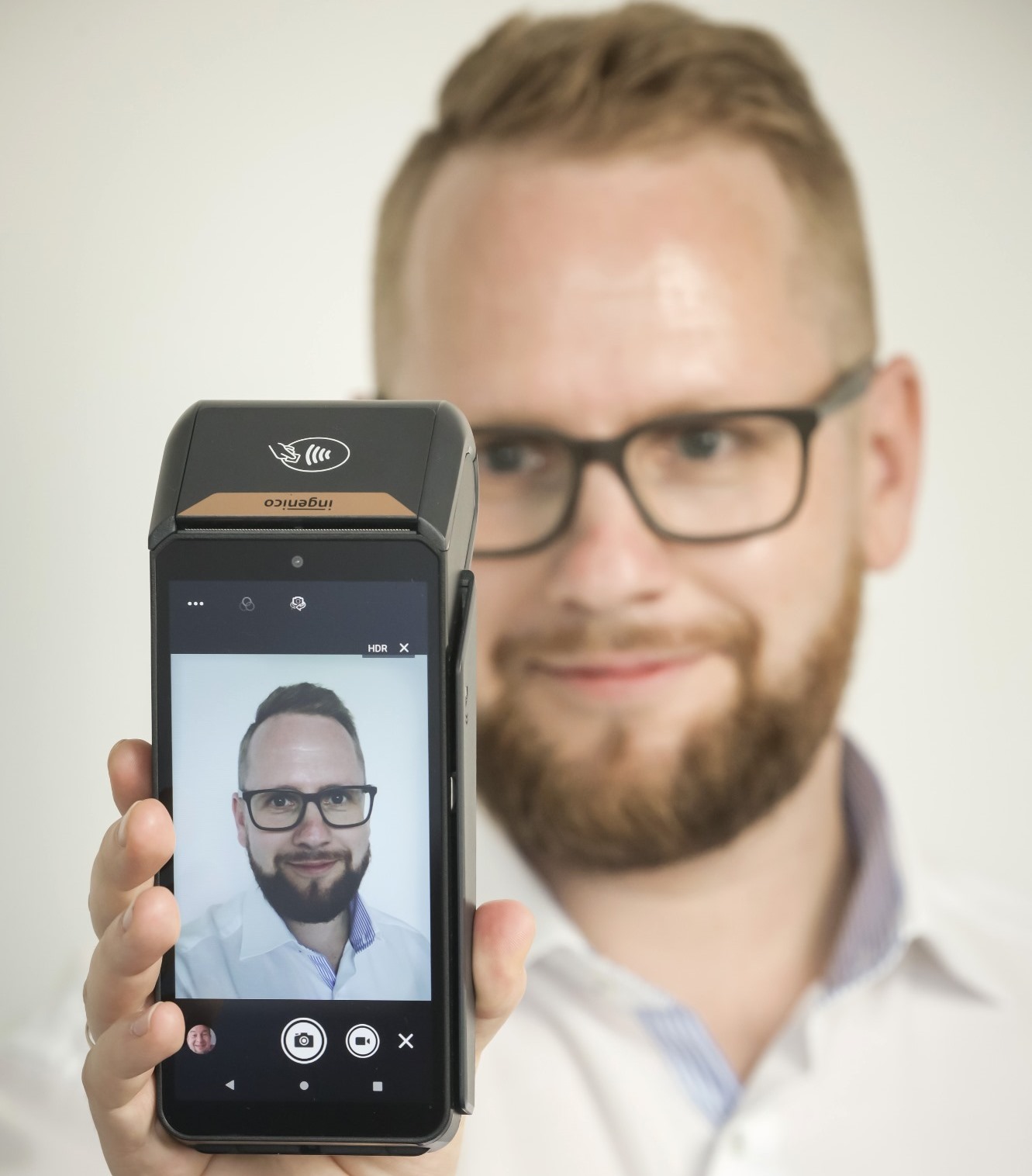 About the author
András Bakonyi, Sales Director, Terminals, Solutions and Services, Hungary at Ingenico, a Worldline brand
András Bakonyi is an economist with over 17 years' experience in financial institutions, specialising in card payments and digital banking. He joined Ingenico in 2020 as the Sales Director for Hungary. Previously he was responsible for card acceptance in 11 countries at Raiffeisen Bank's Vienna headquarters and held leading positions at companies including Cetelem Bank and American Express.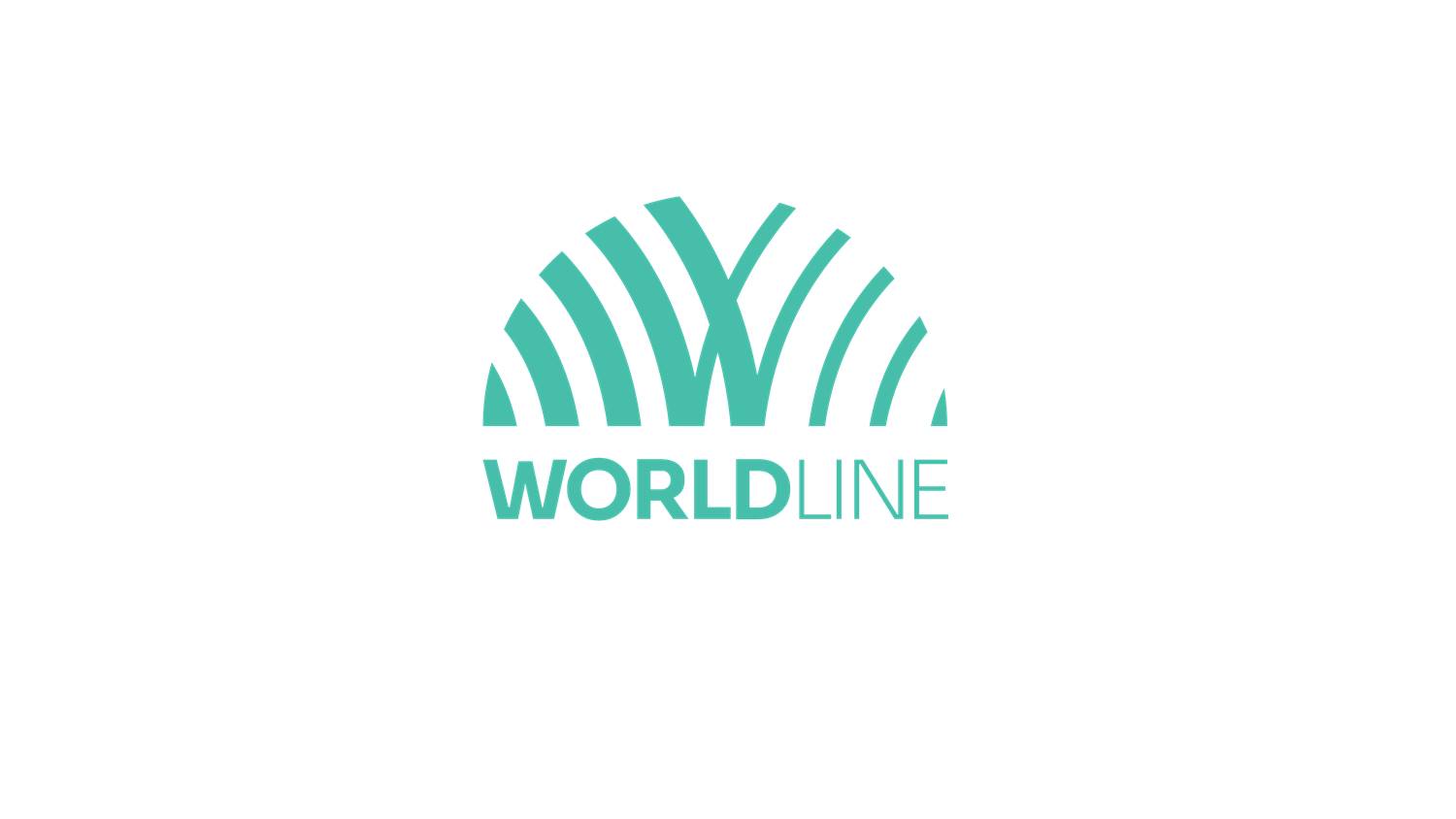 About Worldline
Worldline [Euronext: WLN] is the European leader in the payments and transactional services industry and #4 player worldwide. With its global reach and its commitment to innovation, Worldline is the technology partner of choice for merchants, banks and third-party acquirers as well as public transport operators, government agencies and industrial companies in all sectors.
Powered by over 20,000 employees in more than 50 countries, Worldline provides its clients with sustainable, trusted and secure solutions across the payment value chain, fostering their business growth wherever they are. Services offered by Worldline in the areas of Merchant Services; Terminals, Solutions & Services; Financial Services and Mobility & e-Transactional Services include domestic and cross-border commercial acquiring, both in-store and online, highly-secure payment transaction processing, a broad portfolio of payment terminals as well as e-ticketing and digital services in the industrial environment. In 2019 Worldline generated a proforma revenue of 5.3 billion euros.
Previous:
Is the Generalist COTS a challenger to the Specialist Payment Terminal?
Next:
Eco-designing payment terminals: a fundamental pillar of your Corporate Social Responsibility (CSR) strategy