Supercharging EVs through payments
2020 was a great year for electric car adoption in the UK, with plug-in hybrid electric vehicles (PHEVs) and battery electric vehicles (BEVs) accounting for over one in ten cars sold. Like it or not, the electric vehicle (EV) revolution is coming and every watt of power that charges an EV will need to be paid for.
As charging infrastructure grows, and it becomes as common to see EV charging as it is petrol stations, more people will buy EVs, and they will become the standard choice for many drivers over the next decade. To get to this stage, we need to understand the infrastructure needed, some of the barriers to payments and how Worldline is leading the way to bring this electric future a little closer to reality.
Building a new infrastructure around fuel
Charging an EV is not like refuelling an ICE vehicle, it takes much longer. Currently, there are three categories of EV charger: slow, fast and ultra-fast (also known as rapid and ultra-rapid, and occasionally you may find it broken down into slow, fast, rapid and ultra-rapid). Slow chargers, the most common, use around 7kW and can typically fully charge an average EV car from empty in eight hours – these will typically be overnight chargers that people will have in their homes. A 50kW model can add 100 miles of range in around 35 minutes, and ultra-fast 150kW chargers are available that bring charging times down to minutes.
This means that the whole structure of charging a vehicle must change. It may become common to leave your car on charge in your garage overnight rather than ever visiting public charging stations if you are only using your vehicle for commuting and shopping. Drivers who must travel further afield might choose to charge in purpose-built charging areas with cafes and entertainment, much like service stations. We are increasingly finding that businesses that have little to do with fuel offer EV charging as an added extra – you can recharge your vehicle while shopping at a supermarket, or anywhere that there is parking.
It also means that payments must adapt to the way that people will be using chargers.
Barriers to payments in EV charging
There are a number of ways to pay for EV charging – excluding cash, there are still a wide range of debit and credit cards, mobile wallets, app-based payments, and mobile payments and services (Apple Pay). For a fully electric future, all currencies and regulatory regimes in different countries will also need to be considered.
Not all payments will even take place at the charging point itself: just like 'click and collect' allows consumers to pay for their café order ahead of their arrival, 'click and charge' systems could allow EV drivers to pay for their charging before they reach a charging point. There would then need to be a seamless interface between the app and the charging point, making the process as simple as it is in cafes.
Moreover, EV infrastructure owners, EV charging manufacturers and charging point operators are not going to standardise their offerings. All operators will have different methods when it comes to taking payments. Charging stations operated by current petrol stations will likely continue their current loyalty programmes, so these will need to be incorporated into their charging systems, which would also need to be networked to receive updates, which introduces security issues. This highlights how a loyalty scheme can cause problems unless there is a unified, end-to-end solution that can be used by everyone.
The payment solution for EV
The good news is that there are new payment solutions, such as WL Easy EV hardware and software, that is designed to be the one-size-fits-all solution to the growing EV charging market, able to adapt to any EV hardware and any client business model across Western Europe.
With a hardware portfolio that includes four PIN pads, the real innovation is behind the scenes in the sheer range of payment types the hardware is able to accept and the different business models that such as solution is compatible with.
The solution works with both end-to-end and standalone payment processing, with pre-authorisation and electronic receipts available as standard for users opting for end-to-end processing. What's more, acquiring on an end-to-end solution is included for both a standalone version as well as the full end to end solution. This means that whichever solution EV charging providers opt for, in any country in Europe, they can be assured that they are getting a service that ensures that customers can pay for their charging.
Security is a major concern for any payment, especially at unattended electric charging stations, and the latest security standards are built in at the point of sale without adding extra steps for the customer. As is standard in modern payments, this security layer is designed to be as invisible as possible.
Driving an electric future
As both EVs and digital payments continue growing rapidly over the next decade, EV payment solutions simply tie these both together to create a streamlined solution, to drive an electric future in the transport and mobility market.
The latest systems bring the very best of what customers are used to in other parts of their life, to EVs which they are either using now or will be soon, while providing the hardware and software that charging station manufacturers and providers need to offer the systems end-users need.
To learn more, visit: http://worldline.com/easy-ev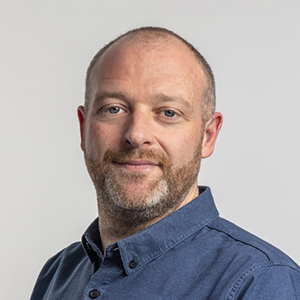 About the author
Anthony Wicks, Key Account Manager, Self-Service GSV – Parking & EVC at Worldline
Anthony Wicks is the Key Account Manager, Self-Service GSV – Parking & EVC for Worldline. With over 20 years of experience, Anthony is an experienced Key Account Manager and Direct Sales professional with a demonstrated history of working in the information technology and services industry.
Having worked with Ingenico for over a year and a half, Anthony brings his skills in Sales, Partner Management and Pre-sales activities to deliver payment solutions, Point of Sale (POS) systems, and installation and deployment projects.
About Worldline
Worldline [Euronext: WLN] is the European leader in the payments and transactional services industry and #4 player worldwide. With its global reach and its commitment to innovation, Worldline is the technology partner of choice for merchants, banks and third-party acquirers as well as public transport operators, government agencies and industrial companies in all sectors.
Powered by over 20,000 employees in more than 50 countries, Worldline provides its clients with sustainable, trusted and secure solutions across the payment value chain, fostering their business growth wherever they are. Services offered by Worldline in the areas of Merchant Services; Terminals, Solutions & Services; Financial Services and Mobility & e-Transactional Services include domestic and cross-border commercial acquiring, both in-store and online, highly-secure payment transaction processing, a broad portfolio of payment terminals as well as e-ticketing and digital services in the industrial environment. In 2019 Worldline generated a proforma revenue of 5.3 billion euros.
Previous:
Improve your conversion rate with an optimised online payment experience
Next:
Are you ready to reopen?