Improve your conversion rate with an optimised online payment experience
To define the most effective checkout conversion tips, we've conducted extensive research in user experience. The following actions can come in handy especially since online cart abandonment rates are at a staggering 69% globally. Overcoming obstacles in the conversion funnel - especially at the payment stage - is crucial for online merchants if they want to maximise their potential revenue.
Have you adapted your payment page for customers wanting to use their mobile to make a purchase? Have you localised your payment journey for cross-border shoppers? What else can you do to make sure that your customers can pay seamlessly and in as few steps as possible?
Read on to learn about the best practices you can implement to optimise your checkout experience, strengthen customer satisfaction and increase conversion rates by up to 35%.
#1: Provide smart interactions
When your customer is progressing through the checkout experience, offer guidance at every step, so they know where they are and what's needed from them. Provide clear steps with specific words – for example "how would you like to pay?", and detailed validation error messages such as "card number is required", and so on. Make sure your payment page includes checkmarks after each successful step to give customers the confidence to complete the transaction.
You can speed up the checkout process by providing BIN number detection to show the card brand rather than customers choosing the payment method. For an error-proof experience, you should also consider including auto-formatting of the card number based on the brand selected.
#2: Give customers a sense of control
Customers want to feel in control when paying online – having clear payment information aids this. You can enable this sense by providing a full order summary, which is aligned to each purchasing device screen – desktop, tablet or mobile. If customers are about to check out and suddenly are presented with surprise costs, they are much more likely to abandon their purchase.
In terms of UX, we've discovered that customers prefer the Order Summary to be the last section they see on the page before pressing the "Pay" button. This way, they can make their selection or input their payment details, review the order summary and then pay.
#3: Optimise for mobile payments
No merchant can afford to ignore the mobile experience. Nowadays, over 30% of transactions happen on mobile devices. Create a fully responsive design, making sure that your payment page automatically adapts to the screen size of your consumer's device, whether that's a desktop, mobile smartphone or tablet. You should test your checkout journey on different screen sizes and touch interfaces to see how it looks and feels for your customer.
When looking at the 100 largest merchants who activated our responsive payment page, we can see a 7% average increase in sales conversion. Many have even seen an increased rate of more than 20% – all because of small adjustments to the checkout process.
Merchants can also optimise the payment page by using context-appropriate keyboards for different devices. We've seen that when typing in card numbers on a mobile phone, customers prefer to use larger numerical keypads instead of their standard full keyboard.
#4: Use as few steps as possible through tokenisation
Help your customers to pay faster through tokenisation. If you offer tokenisation, you can save your customer's card details securely for future purchases, and they will save time through a swifter checkout process. In order to be compliant with GDPR, we recommend letting consumers choose if they want to store their payment details via a checkbox. Make sure to include in your T&Cs which data will be saved and for what purpose.
Tokenisation is ideal for recurring payments or subscriptions, such as paying for fitness classes (Swedish Fit) and parking spaces (OPnGO). It means a few less clicks for the customer on the payment page and represents an effective way to build consumer loyalty. When paying with a card, for instance, returning customers will only have to input their CVV, while all the additional fields are prefilled with their saved data.
#5: Localise your checkout page for cross-border purchases
It's also extremely off-putting for customers who have spent time deciding on their purchase, finally ready to check out, and finding out their preferred payment method isn't offered. This is actually more detrimental to your conversions than you may think. A massive 54% of consumers will abandon their purchase at the checkout if their preferred method of payment is not available.
When selling in multiple markets, it's essential to understand the whole host of payment preferences – such as Cartes Bancaires in France, Bancontact in Belgium or iDeal in the Netherlands.
What's more, it's vital to propose the right currencies and languages to ensure a smooth checkout experience right across the globe.
#6: Create a simple and user-friendly journey
Your customer wants a familiar and easy-to-navigate checkout experience. Design your payment page to match the rest of your website. Use the same colours, font and logos to make the customer feel comfortable.
Accessibility is especially important for visually impaired customers, like those with colour vision deficiencies. Some types of colour blindness make it difficult to see typical red error messages, and some contrasting colours like green-red, blue-purple and blue-grey can be difficult to distinguish.
Allow users to increase the font size on their screen if needed – you could include a slider, a drop-down menu, or a button to aid this.
#7: Build customer trust with design and security features
Customers want to know that their online payments are secure. A merchant who includes visible security signposts and design elements in the payment page will give shoppers the confidence to hit the pay button.
You can include padlock symbols, a progress bar and the logo of your trusted payment provider on your checkout page, along with security-influenced words that will reassure customers. Instead of "pay now", use "pay securely", reinforcing that customer payments are protected at every step. By allaying these fears around security, you can guide your customer to complete the transaction.
Create an optimal checkout experience
Optimisation looks different for every merchant, depending on the industry you operate in, your business model, your size, and so on. Each merchant's website design and customer payment behaviour will be different. Worldline offers a wide range of integration options, including default payment pages, which are optimised for the best customer experience. We also offer a ready-to-use template builder, which merchants can use to test and add different layers and functionalities.
Whatever approach you're taking, by implementing the tips outlined above, and by asking for customer feedback, you can simplify and speed up the payment journey, increase checkout conversions and ultimately offer a unique experience to your customers.
For help enhancing your payment setup, or for more information on our optimised payment page, get in touch with our payment experts today.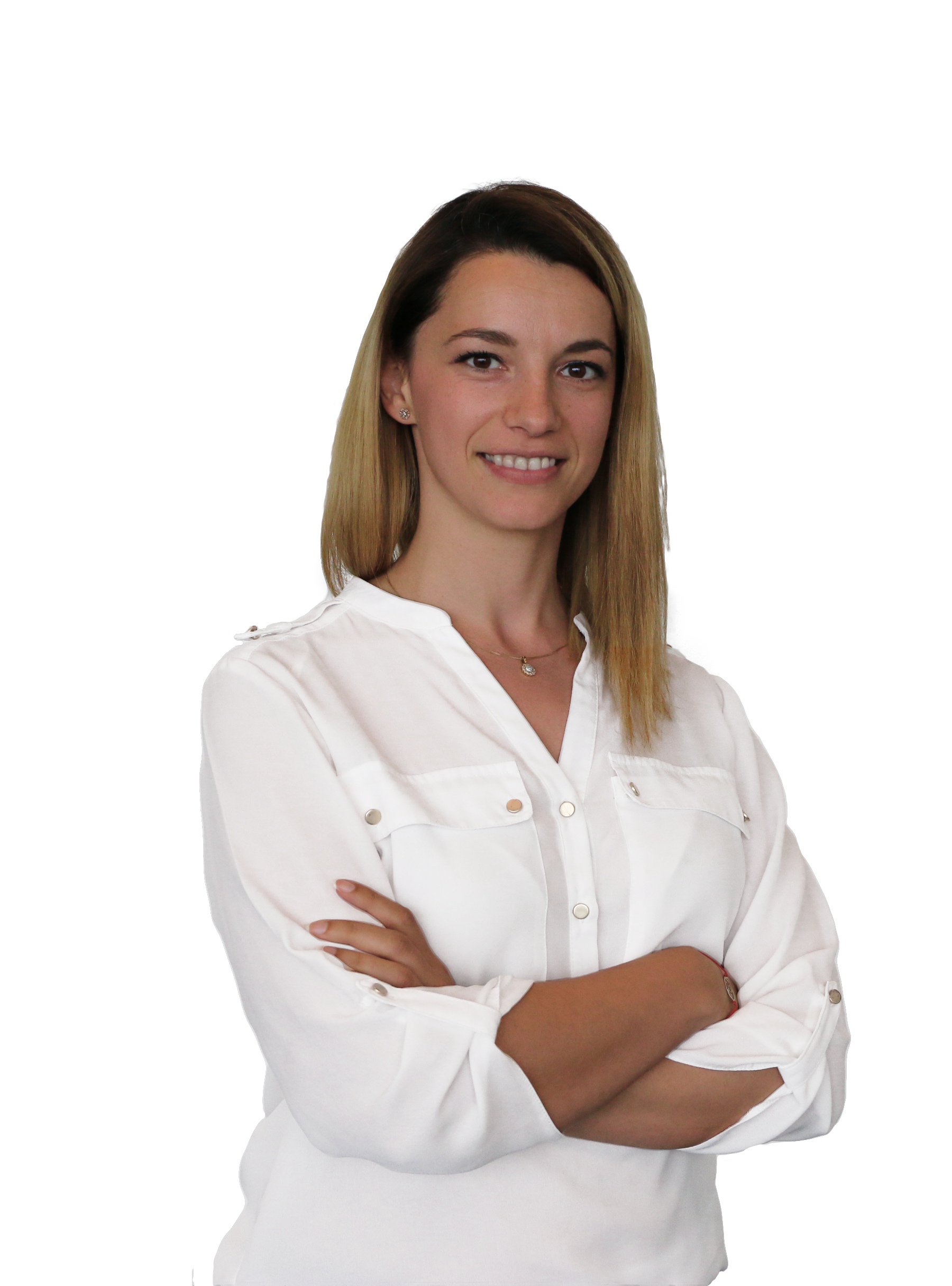 Alina Rotariu
Alina Rotariu, Product Manager for Online Regional Businesses, Worldline
Alina creates powerful payment solutions for regional business within the European market. She is currently focused on enriching Worldline's offering of ecommerce products – particularly through Alternative Payment Methods – to support merchants in optimising their online payment process.
Before moving into product management, Alina worked as Project Manager across a diverse range of industries, such as Automotive, Telecom and IT. Besides delivering exciting online payment products and helping build success stories for Worldline merchants, Alina enjoys travelling around the world and moonlights as a football striker and handball goalkeeper.
About Worldline
Worldline [Euronext: WLN] is the European leader in the payments and transactional services industry and #4 player worldwide. With its global reach and its commitment to innovation, Worldline is the technology partner of choice for merchants, banks and third-party acquirers as well as public transport operators, government agencies and industrial companies in all sectors.
Powered by over 20,000 employees in more than 50 countries, Worldline provides its clients with sustainable, trusted and secure solutions across the payment value chain, fostering their business growth wherever they are. Services offered by Worldline in the areas of Merchant Services; Terminals, Solutions & Services; Financial Services and Mobility & e-Transactional Services include domestic and cross-border commercial acquiring, both in-store and online, highly-secure payment transaction processing, a broad portfolio of payment terminals as well as e-ticketing and digital services in the industrial environment. In 2020 Worldline generated a proforma revenue of EUR 4.8 billion.
Previous:
Enabling business agility with Android
Next:
Supercharging EVs through payments