How can paytech help rebuild the QSR industry?
There is no doubt that the quick service restaurant (QSR) industry took a huge hit during 2020 and 2021, as COVID-19 saw complete closures and the sudden need to shift all or most of sales online and those that stayed open had to adapt to social distancing and contactless payments.
'Eat Out to Help Out' went some way to getting people back into QSRs and other food-service venues, but it couldn't be sustained over the long term. Overall, the QSR sector is weathering the pandemic better than other sections of the food service industry and it is already at the forefront of digitalisation through the widespread adoption of click and collect. Here, I'll explore how payment innovations can help to rebuild the QSR sector.
Accelerating digital change
Over the course of the last year, QSRs have adopted increased digital technologies into their operations, such as extensive ordering kiosks and bespoke apps, as well as the adoption of delivery apps such as Just Eat and Deliveroo.
However, this dependency on third party delivery apps for taking orders, processing payments and arranging delivery could be potentially harmful in the long run. The cost of using such delivery apps cuts into profits at a time when restaurants are already strapped for cash and it also means that restaurants cannot take payments directly as everything has to be processed by an intermediary. This could add an extra layer of complexity to a company's payment technologies.
Some brands may therefore struggle to integrate all aspects of their business with new digital systems. For example, there are still gaps in contactless wallet acceptance and difficulties in integrating loyalty programmes. Allowing customers access to several apps to access one restaurant creates a disjointed customer experience, when in fact the app should be there to provide a fully cohesive journey.
Although the industry has come a long way in a very short amount of time, there is still room for improvements that will benefit both QSR companies and customers, particularly as lockdowns end and restaurants are able to return to normal.

New payment systems for a 'new normal'
When restaurants are finally allowed to re-open to full capacity, they will not be returning to their pre-pandemic normal. Instead, many restaurants will implement adaptations that they first made during the pandemic to improve customer service and efficiency.
With increased innovation over the last 12 months, there is no reason to stop. New integrations and experiences are possible using the technology that expands upon the digital capabilities QSR companies are already using, such as payments with Apple Pay and Google Pay enabling 1-click mobile loyalty subscription. This bypasses the need for plastic cards or merchant apps by deploying the loyalty card directly to a customer's digital wallet.
Another innovative technology that is being introduced is scan and pay – developed originally for the retail industry. This payment experience works well for people practicing social distancing measures and could allow customers to bypass the checkout and payment processes entirely by scanning the QR code to log in to the store, then scanning the barcode of each item before paying, with no interaction needed with staff. Additionally, it could allow 'fast food' restaurants and coffee houses to bring restaurant-style eat-in experiences, allowing their customers to scan their table and make an order through an app.

Getting the omnichannel balance right
These solutions alone will not be truly effective without an integrated, omnichannel experience that connects the dots between online and in-restaurant purchases.
Customers are now used to ordering online and the payment experience must be frictionless regardless of where it is taking place. Key technologies and solutions, like tokenisation and reward cards for customers' online and offline accounts will help QSRs build a solid foundation where they can progress with their digitalisation and adapt effectively to changes in the 'new normal'.
To find out more, visit www.ingenico.co.uk/omnichannel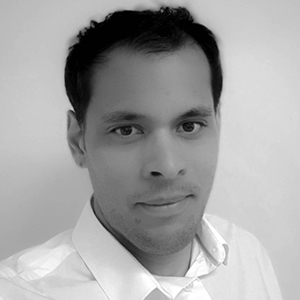 About the author
David Payet, Grocery Retail & QSR Offer Manager, GSV at Worldline.
David joined Worldline as Grocery Retail and QSR offer manager in 2020, with over 14 years' experience mainly in the retail industry. In his role, David brings vertical expertise to help grocery retailers and quick-service restaurants (QSRs) deliver best-in-class checkout experience making their customers' lives much easier.
Prior to this role, David spent nine years working for Carrefour Group and held a variety of roles related to digital and omnichannel customer experience. Most recently, he was part of the executive committee of Market Pay (Carrefour's payment institution operating internationally) where he was in charge of marketing and products.
About Worldline
Worldline [Euronext: WLN] is the European leader in the payments and transactional services industry and #4 player worldwide. With its global reach and its commitment to innovation, Worldline is the technology partner of choice for merchants, banks and third-party acquirers as well as public transport operators, government agencies and industrial companies in all sectors.
Powered by over 20,000 employees in more than 50 countries, Worldline provides its clients with sustainable, trusted and secure solutions across the payment value chain, fostering their business growth wherever they are. Services offered by Worldline in the areas of Merchant Services; Terminals, Solutions & Services; Financial Services and Mobility & e-Transactional Services include domestic and cross-border commercial acquiring, both in-store and online, highly-secure payment transaction processing, a broad portfolio of payment terminals as well as e-ticketing and digital services in the industrial environment. In 2019 Worldline generated a proforma revenue of 5.3 billion euros.
Previous:
Android, payments and VAS services: Moneynet chooses Ingenico Android and TaaS solution!
Next:
PayGlobe and Ingenico: delivering advanced payment solutions to Mondo Convenienza stores