Why digital must be priority number one for retailers this year
With eCommerce becoming the main element of physical retailers' strategies, and the COVID-19 pandemic shifting customers' shopping habits from on-site to online, the landscape for Connected Retail is more prospective than ever.
Demographic changes, innovations in payments, the constantly changing behaviours and needs of customers, and currently, social isolation have been changing the shape of retail as we know it today.
As online purchases gain momentum with consumers finding it unacceptable to miss the ability of being able to pay for goods online, retail businesses must be well prepared to survive in these lucrative yet challenging times.
Changing customer expectations
Today's customers are becoming increasingly more omnichannel in the way they shop and expect to be dazzled by interactivity and connected services, while retaining the simplicity and seamlessness of payments. These shoppers also expect on-site shopping to allow them to mix online and in-store purchases, pick-up of purchased goods, and transparent refund and return policies.
Some retailers might ask what the benefits are of bringing in such demanding customers. However, these types of shoppers can increase a retailer's profits substantially as they have been proven to deliver a higher value purchase track record compared to regular or smaller ticket item shoppers.
The appeal of online
If any bricks-and-mortar retailer is in doubt of the power of an online presence, they should simply consider the benefits that go along with becoming connected and offering their goods online. Importantly, it creates more ways to target individuals' needs, from targeted ads or coupons, to personalised gifts for shoppers. These help to drive sales and generate new and repeat customers.
Not only can an online presence provide a tailored experience for customers, but there are also key benefits for the retailer too, and this includes making savings on real estate. As purchases are increasingly made online and the retail space more crowded, this opens up the option of relocating expensive warehousing spaces to cheaper options outside city centres.
Increasing your online presence means that it is easier to create those all-important engagement with your target audience. According to research by Facebook, more than 80% of people use Instagram to research their potential purchases and discover new trends and products.
Overcoming the challenges of online
When entering the world of eCommerce there are several challenges that retailers must plan for. These include, online fraud, a lack of local payment methods, no direct support for clients in case of issues or questions, lower authorisation rates and potential IT issues. However, a reliable partner can help mitigate these risks and help retailers to effectively design the registration flow and the checkout experience to retain paying customers and limit fraudsters' activities.
Such providers have in-store solutions that provide a unified and safe payment flow that immerses and connects the buyer and the seller in this financial journey. It constitutes a set of comprehensive hardware and software-based solutions to open up retailers to more customers and boost their sales and conversion levels. Bridging the gap between online and physical stores by introducing digital kiosks, touch screens and VR experiences to POS transform the shops of today into the shops of the future.
The importance of strong acquiring capabilities
Alongside omnichannel, it cannot be underestimated the importance of also offering effective, fast, and reliable acquiring services that are tailored to retailers' needs based on regions and their risk appetite. It means the capacity to implement smart routing and switching to effectively optimise authorisation levels.
Developing an online strategy means that retailers will more easily be able to go global with their offering. However, to be able to achieve this, a business must be able to offer local payment methods. While with physical retail, customers are likely to pay for the products they really want whether by card or cash, online sales, especially those in local markets, can be more complex. This is because they will typically choose a specific local payment method that they are accustomed to, whether that is the BLIK in Poland, Sofort in Germany or iDEAL in the Netherlands. By not offering these, it can be a deal-breaker causing people to drop sales and search for stores that have these options at checkout.
The right acquiring capabilities, by having a global presence and massive knowledge base, can offer pre-implementation support to retail owners and guide them through the implementation process itself. Therefore, with a massive infrastructure and immense experience in the payments industry behind them, the right providers have the capacity to serve customers around the world and provide a seamless payment experience of the future, right here and right now.
To find out more, visit www.ingenico.co.uk/omnichannel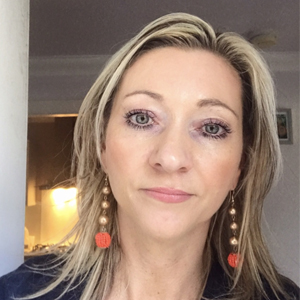 About the author
Chris Burnside, Account Manager, Specialty Retail, UK & Nordics Global Sales & Verticals, Worldline
Chris is the Account Manager for Specialty Retail, UK & Nordics Global Sales & Verticals at Worldline. In a career spanning over 20 years, Chris has a proven track record of providing high levels of customer service and in developing successful partnerships with customers across all industry verticals. Chris has worked in technology since graduating. She has extensive experience working on digital transformation projects and ensuring that customers get the most out of their technology investments.Marc is passionate about driving solutions that deliver real value to customers whilst helping organisations reduce complexity and enhance the customer experience by providing a complete end-to-end payment solution.
About Worldline
Worldline [Euronext: WLN] is the European leader in the payments and transactional services industry and #4 player worldwide. With its global reach and its commitment to innovation, Worldline is the technology partner of choice for merchants, banks and third-party acquirers as well as public transport operators, government agencies and industrial companies in all sectors.
Powered by over 20,000 employees in more than 50 countries, Worldline provides its clients with sustainable, trusted and secure solutions across the payment value chain, fostering their business growth wherever they are. Services offered by Worldline in the areas of Merchant Services; Terminals, Solutions & Services; Financial Services and Mobility & e-Transactional Services include domestic and cross-border commercial acquiring, both in-store and online, highly-secure payment transaction processing, a broad portfolio of payment terminals as well as e-ticketing and digital services in the industrial environment. In 2019 Worldline generated a proforma revenue of 5.3 billion euros.
Previous:
How retailers are adapting to more connected grocery consumers
Next:
Breaking down Brexit's biggest challenges for online cross-border merchants