The contactless future of payments in a cashless society
For decades, research and industry voices have been drawing attention to the inevitable move towards a cashless society. Even before COVID-19 hit, cash transactions in the UK accounted for only 23% of all payments in 2019. However, no one could have predicted the mass adoption of digital technologies spurred on by the pandemic last year.
Digital solutions, including contactless payments, online and mobile banking have become the go-to option for consumers in need of a touchless experience in social-distancing times. Currently, nearly 64% of cards are contactless in the UK, £8.2 billion were processed via contactless in September 2020 and cash usage has dropped by over 50% since the start of the pandemic.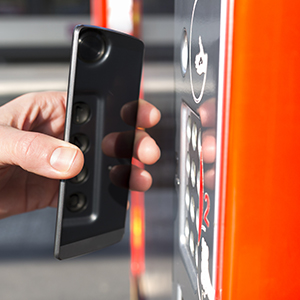 A new UK contactless limit in 2021
Consumer shopping behaviour continues to reflect the uncertainty of the crisis, with fewer visits to retail stores, the supermarket (with essential shopping guidance in place for large parts of last year) and implicitly larger transaction values. In a context defined by lockdowns, social distancing and mobility limitations, shoppers have had the opportunity to experience the convenience of paying with contactless cards and reduce the time they spend at the till.
In response to COVID-19 fears, banks and retailers in many parts of the world are considering or have already raised the limits on their contactless card transactions, so that higher value payments can be made without the need to touch a PIN Pad / POS terminal. In the UK, the contactless payment card limit has increased slowly but steadily from £10 in 2007 to £45 in April last year. Even though the UK has officially left the EU, it is still required to follow the limit which was transposed in the on-shored UK Regulatory Technical Standards as things currently stand. But many industry players in the payments ecosystem have called on the Treasury to increase the contactless limit to £100.
While the move would need to be approved by the Financial Conduct Authority (FCA), there is generally good support from banks and acquirers. However, allowing consumers to tap and go on large-value card transfers might lead to higher concerns regarding potentially fraudulent activities.
There would be no additional exposure to either the merchant or consumer given the risk from fraud sits with the card issuer for contactless transactions. It is not anticipated raising the limit would see a noticeable impact on fraud given the cumulative limit in place i.e. consumers are prompted to enter their pin when making in excess of five consecutive contactless transactions.
How are businesses reacting to cash payments?
In a post-COVID-19 world, cashless solutions will be more important than ever. There has already been a particular rise in the number of small to medium sized enterprises (SMEs) refusing to accept payments in cash and this trend is set to become more prevalent. Although this may not currently be a top priority on the agenda for most large businesses, some companies with low cash volumes and a young demographic may start to consider this going forward. Furthermore, banks are making it harder to use cash, closing branches that accept business deposits and have increased the associated charges. 
Companies are also considering the lower insurance associated with having no cash on site, reduced customer queues as a result of payments being made by card (particularly contactless) and removing the possibility of accepting counterfeit money and cash theft.  
The importance of offering the most relevant payment methods
Online retail growth, coupled with the rapid adoption of transparent payment experiences and alternative payment methods (APMs), will continue to drive non-cash transaction momentum, which is expected to reach 1.1 trillion by 2023. For shoppers, being able to pay how and when they want makes a difference when choosing where they buy from. Therefore, it is more important than ever to optimise the paying process, as a key strategic focus.
It is no longer a secret that accepting a wide but relevant range of payment options at the checkout will drive shopping enthusiasm, maintain consumer loyalty and boost revenues. Both local payment methods and APMs have huge potential to drive greater value to merchants by expanding reach and strengthening the merchant-customer relationship.
Driving business forward
​Many businesses have had to accelerate their digital transformation efforts, helping reduce face-to-face interactions and safeguard customer and employee health. And this journey is set to continue. According to industry estimates, overall spending on technologies that facilitate digital transformation will hit GBP 1.8 trillion in 2023 globally - a clear indication that the digital transformation process represents a critical response needed by businesses to meet rising customer expectations.
As digital payments have shifted from being a nice-to-have to a must-have capability, businesses must look to the expertise and benefits of partnering with a vendor that can offer full-service end-to-end payment capabilities. This is because they get the value from revolutionary technologies, enhanced profitability, security control and transparency, as well as improved service for their customers.
Businesses trust our expertise to assist them in delivering their expansion strategy in their home market or across borders and help them grow their footprint by offering the most relevant payment methods for their markets. By offering advanced payments systems, vendors such as ourselves can help merchants by making their processes easier and more accessible with a fully integrated, end-to-end payment solution.
To find out more, visit www.ingenico.co.uk/omnichannel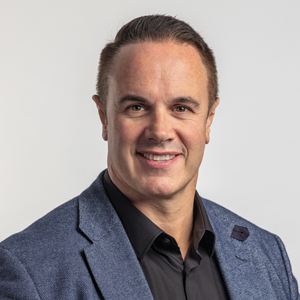 About the author
Head of UK Acquiring / Large - Strategic Business at Ingenico, a Worldline brand
Marc Docherty is the lead for Ingenico acquiring in the UK, with more than 20 years' experience working for blue chip organisations within the banking and payments sector, including Bank of Scotland, RBS, Barclaycard, AMEX and Visa. Marc's expertise lies in business banking, factoring and invoice discounting, and cross border payments. He also has extensive experience in acquiring, having focused on the large corporate sector across the UK and Europe for several years.
Marc is passionate about driving solutions that deliver real value to customers whilst helping organisations reduce complexity and enhance the customer experience by providing a complete end-to-end payment solution.
About Worldline
Worldline [Euronext: WLN] is the European leader in the payments and transactional services industry and #4 player worldwide. With its global reach and its commitment to innovation, Worldline is the technology partner of choice for merchants, banks and third-party acquirers as well as public transport operators, government agencies and industrial companies in all sectors.
Powered by over 20,000 employees in more than 50 countries, Worldline provides its clients with sustainable, trusted and secure solutions across the payment value chain, fostering their business growth wherever they are. Services offered by Worldline in the areas of Merchant Services; Terminals, Solutions & Services; Financial Services and Mobility & e-Transactional Services include domestic and cross-border commercial acquiring, both in-store and online, highly-secure payment transaction processing, a broad portfolio of payment terminals as well as e-ticketing and digital services in the industrial environment. In 2019 Worldline generated a proforma revenue of 5.3 billion euros.
Previous:
Consolidated payment systems for customer confidence
Next:
Why Brazilian ecommerce grew 18% last year and is not slowing down