How retailers are adapting to more connected grocery consumers
In an increasingly faster and changing society, key drivers to customer satisfaction are convenience, speed and efficiency.
In grocery retail, the old model of online versus offline is no longer a relevant distinction. This is because today's connected consumers shop for their groceries in an entirely different way, as they feel they should no longer be impeded by the limitations of any touchpoint. After all, while shopping for products and services, consumers do not think about channels, they simply expect a smooth buying experience.
Additionally, UK shopping habits have changed due to the COVID-19 pandemic. According to a survey from Shopmium last year, there was a significant reduction in-store visits but an increase in spend, with more shoppers (88%) planning a list in advance. It also suggests that such changing behaviours may be here to stay, as only 14% reported that they would revert to how they shopped before.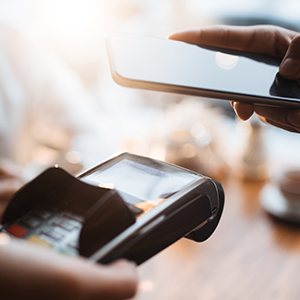 In-store experiences are evolving
As we become used to the new normal, collectively adjusting to the conditions of the global pandemic and subsequent economic crisis, one change is overwhelmingly clear. Building a strategic plan and finding the resources to adapt remains one of the biggest challenges for businesses within grocery retail.
The impact of COVID-19 has meant some non-essential shop closures throughout the pandemic, however grocery stores have remained open throughout. Therefore, the in-store experience is still crucial to the industry. In the US, 40% of online shoppers are likely to continue buying groceries via online channels. That compares to more than three quarters (78%) who still prefer to visit a physical grocery store, whether that be to shop in store or complete curb side pickup.
As competition in the grocery retail sector intensifies, the brick-and-mortar store continues to evolve by supporting an increasingly complex omnichannel experience, harmonising both the online and offline aspects of the customer journey. This is typically done by delivering location-based messaging to consumers while in store, integrating social media into in-store experiences or making relevant in-stock merchandise-related information available online.
When businesses can return to normal opening hours, we are likely to see shops equipping their sales staff with smart, flexible mobile devices. This will allow them to process orders anywhere in store while offering a range of payment methods, enabling grocery retailers to reduce queue times – or eliminate the concept entirely – all while improving in-store mobility. Those stores that succeed in striking the balance between innovative devices and customer insight as part of a connected commerce approach will gain the all-important competitive advantage.
Omnichannel technology
Staying relevant to today's customers involves making a commitment to using technology to develop engaging, practical and rewarding experiences. While buyers are switching channels and devices that best suit their personal convenience, technology enables grocery retailers to keep pace by removing points of friction and capitalising on the omnichannel opportunity.
Contactless payments are proliferating, along with NFC beacons and other technologies driving customer engagement. Systems such as click-and-collect will further boost online sales while providing a secure and convenient experience for customers in a wealth of industries, from retail to quick service restaurants and beyond.
The grocery retail industry will become more agile and we will see a greater roll out of high-tech solutions and tokens such as Shop and Go, or automatic RFID-based no-wait scanning and payment, to increase convenience and consumer options. Other trends such as wearable technology will enable shoppers to pay without needing to reach for their wallets or phones.
Driven by consumer demands regarding an authentic, more personalised and seamless shopping journey, ease of use and frictionless transactions have always defined the terms for omnichannel success. Businesses will continue to rise to the challenge by ensuring the availability of convenient payment methods at checkout, but also implementing new capabilities in-store, online and through mobile. However, customer engagement through these channels separately is not enough, as they need to communicate and be seamlessly integrated as part of a true omnichannel approach.
Consumer demand will remain key to success
It is more important than ever for grocery retailers to get ahead of their game and develop a unified, comprehensive and customer-focused strategy that leverages in-store and online techniques. To be able to address evolving customer demands, retailers must understand the purchasing journey of the connected consumer, as this will be the key differentiator between success and failure. Against this backdrop, selecting a single provider who is acquirer agnostic and has global expertise in payment technology, card acceptance and acquiring will bring invaluable benefits to merchants managing in-store and digital payments.
Not only implementing an omnichannel approach but having the right payment solutions to fully support it will enable merchants to manage all omnichannel use cases, reduce risk and fraud, increase conversion rates and enrich consumer-related insights. This will be critical to improving customer service and make shoppers happy.
For more information about how we can help your business, please visit:

www.ingenico.co.uk/omnichannel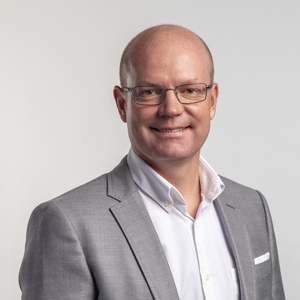 About the Author
Lee Jones, Managing Director Northern Europe, GSV
at Ingenico, a Worldline brand
Lee is the Managing Director Northern Europe, GSV at Ingenico, a Worldline brand. Lee and his team have an unparalleled track record of helping organisations deliver a reliable, secure and fuss free checkout experience. Having held a variety of leadership roles with market leading technology companies over a 20-year period, Lee is passionate about driving solutions that deliver real value to his customers.
Leading Ingenico into new markets, where the introduction of cashless payments is just starting to emerge, while supporting existing customers in their ambition to meet and exceed shopper expectations is something which highly interests Lee. Lee is proud of the trust customers have placed with Ingenico and his team. Being able to help organisations reduce the cost, complexity and burden of PCI while assuring their revenues and enabling them to increase their customer satisfaction scores is at the heart of the Ingenico strategy.
About Worldline
Worldline [Euronext: WLN] is the European leader in the payments and transactional services industry and #4 player worldwide. With its global reach and its commitment to innovation, Worldline is the technology partner of choice for merchants, banks and third-party acquirers as well as public transport operators, government agencies and industrial companies in all sectors. Powered by over 20,000 employees in more than 50 countries, Worldline provides its clients with sustainable, trusted and secure solutions across the payment value chain, fostering their business growth wherever they are. Services offered by Worldline in the areas of Merchant Services; Terminals, Solutions & Services; Financial Services and Mobility & e-Transactional Services include domestic and cross-border commercial acquiring, both in-store and online, highly-secure payment transaction processing, a broad portfolio of payment terminals as well as e-ticketing and digital services in the industrial environment. In 2019 Worldline generated a proforma revenue of 5.3 billion euros.
Previous:
Why Brazilian ecommerce grew 18% last year and is not slowing down
Next:
Why digital must be priority number one for retailers this year