Consolidated payment systems for customer confidence
Payments are essential to every business, but they are not all that meets the eye on a day-to-day basis. Behind every transaction there are multiple players working tirelessly to ensure payments are being made quickly, correctly, and securely. However, as is often the case with so many moving parts, there remains the possibility of error and/or additional time added to the transaction, leaving the customer with a poor experience and make them potentially less likely to return. Additionally, multiple failed transactions can ultimately prove costly for retailers over time.
An advanced acquiring system, such as omnichannel, combines all these moving parts into one system, which not only narrows the margin for error, but is fast becoming consumers' preference. Today's consumers are constantly moving, buying across multiple touchpoints, devices and channels - and having all their data consolidated in one system makes both businesses' and buyers' lives easier.
To capture and harness the market potential, omnichannel remains an essential strategy for merchants while conducting business operations. Let's take a look at how upgrading to a unified acquiring solution can benefit business operations and improve customer confidence, and how retailers can implement these changes.
Getting the most out of payments processing
Innovation and efficiency in payment processing is often focused on the transaction itself, helping merchants conduct sales and process payments faster and through more convenient platforms, such as online and mobile. In theory, the payment should pass from each party without the customer ever noticing, however with a multitude of different providers at each stage, the process can be prone to errors or extra time added to the transaction. This can leave shoppers with a disappointing payments experience and are less likely to return for another purchase.
Cutting out these risk factors not only improves the customer experience, but it is also highly beneficial for merchants too, as they also appreciate seamless experiences, frictionless integration and having everything in one place. Merchants should be able to focus on their core business without any restrictions or having to worry about declines, chargebacks or interchange fees. As such, consolidating all this information in a single, comprehensive view will be a key asset for merchants, providing them with full visibility over their processes.
The importance of offering the most relevant methods
A smooth service isn't the only thing that's important to customers either – being able to shop how they want makes a difference when choosing where they buy from. Online retail growth, coupled with the rapid adoption of transparent payment experiences and APMs, will continue to drive non-cash transaction momentum, which is expected to reach 1.1 trillion by 2023, so it's more important than ever to optimise the paying process. Local and alternative payment methods (APMs) have huge potential to drive greater value to merchants by expanding reach and strengthening the merchant - customer relationship.
While accepting a wide but relevant range of payment options at the checkout will drive shopping enthusiasm and maintain consumer loyalty, this can add different complexity levels to the checkout process. This can include performance, security, design, the merchant's business size, and geographical reach.
Time to prioritise payments
​Payments are complicated, but a good system can make a huge difference when it comes to customer confidence and smooth business operations. Instead of trying to manage it all by themselves, merchants should make it a top priority to partner with a competitive acquiring provider who can do this for them. This will ensure the perfect balance between security, flexibility, frictionless payments and speed.
Advanced acquirers must empower retailers to provide the best service they can to their customers, both online and in store. Key to this is making the payments process as simple and scalable, thus enabling businesses to remove added complexity, process all transactions whatever the channel, reduce risk and fraud, and improve the overall user experience.
This increases not only cost savings but also profitability by​ boosting sales and conversion rates. Therefore, instead of trying to do it all themselves, retailers should prioritise partnering with a competitive acquiring provider who can do this for them with full visibility over the payments process empowering them to manage costs effectively, thereby increasing room for profit and growth.
To find out more, visit www.ingenico.co.uk/omnichannel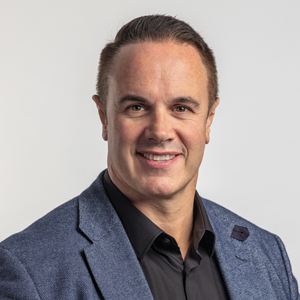 About the author
Head of UK Acquiring / Large - Strategic Business at Ingenico, a Worldline brand
Marc Docherty is the lead for Ingenico acquiring in the UK, with more than 20 years' experience working for blue chip organisations within the banking and payments sector, including Bank of Scotland, RBS, Barclaycard, AMEX and Visa. Marc's expertise lies in business banking, factoring and invoice discounting, and cross border payments. He also has extensive experience in acquiring, having focused on the large corporate sector across the UK and Europe for several years.
Marc is passionate about driving solutions that deliver real value to customers whilst helping organisations reduce complexity and enhance the customer experience by providing a complete end-to-end payment solution.
About Worldline
Worldline [Euronext: WLN] is the European leader in the payments and transactional services industry and #4 player worldwide. With its global reach and its commitment to innovation, Worldline is the technology partner of choice for merchants, banks and third-party acquirers as well as public transport operators, government agencies and industrial companies in all sectors.
Powered by over 20,000 employees in more than 50 countries, Worldline provides its clients with sustainable, trusted and secure solutions across the payment value chain, fostering their business growth wherever they are. Services offered by Worldline in the areas of Merchant Services; Terminals, Solutions & Services; Financial Services and Mobility & e-Transactional Services include domestic and cross-border commercial acquiring, both in-store and online, highly-secure payment transaction processing, a broad portfolio of payment terminals as well as e-ticketing and digital services in the industrial environment. In 2019 Worldline generated a proforma revenue of 5.3 billion euros.
Previous:
From Freemium to Premium: Boosting Conversion Rates with the Right Payment Strategy
Next:
Why Brazilian ecommerce grew 18% last year and is not slowing down