No translation required: how to truly understand your payments data
For too long online businesses have had to rely on basic dashboards for insight into their business performance. At Ingenico we believe that more is needed.
We feel that our customers must be able to cut to the core of what is causing problems and what is contributing to business' growth. This is why we're excited to be launching the first ever Data as a Service (DaaS) platform for the payments industry, Ingenico Insight.
Our new platform will enable online businesses to deep dive into key information and take decisive action against the trends that they are seeing. It's a game changer for the payments sector and will mean businesses can discover more and act in real-time. Ultimately it helps you to take control of your data and rapidly resolve conversion, chargeback or fraud related issues.
Insight lets you deep dive into key information and take decisive action.
The power of autonomous analytics
Until now, the payments industry has been missing out on real-time information that ensures no important events and data go overlooked. Autonomous analytics uses, among other data techniques, a weighted average calculation to perform outlier detection. With this it automatically spots and reports on any performance behavior that shows abnormal behavior. This gives Ingenico Insight users insights on key performance indicators (KPIs) and issues at a case level.
On top of that, our technology automatically searches through your historical data to provide insights into seasonality, as well as taking industry averages and your evolution as an online business into account. All insights are ranked in terms of revenue loss, helping you to prioritize the most important information.
The great thing is that our new platform isn't just limited to certain parts of the payment funnel, it's applicable to it all. You can use it at every step, including, checkout, initiation, authentication, fraud screening, authorization, capture, settlement, and refunds/chargebacks.
A solution for all stakeholders
As a result, it can serve different stakeholders throughout the business that value different forms of payments information and metrics. This information is tailored to the employee using it and the platform considers what key metrics they would want to see. The multiple categories of stakeholders we've identified are: fraud, finance, operations, developers, and payment managers.
This is essential as fraud managers will be most interested in chargebacks, dispute performance, and how many transactions are blocked by fraud rules, whereas payment managers will be more concerned with authorization and conversion rates. No-one receives unnecessary information, and no-one misses out on the information they need.
A new evolution in payment performance
Our platform is a new evolution in payment performance. It gives payment professionals the in-depth information needed to rapidly respond to change, while protecting and growing bottom lines.
On top of that we built the platform with a UX centric approach. Although the data analytics it produces are rich, the complexity remains behind the scenes. This is essential because users will only interact with an interface with a great UX.
As we move forward, we'll be drawing on the expertise and feedback of our data scientists, customers, and those involved internally in developing the solution, to continue building on this revolutionary platform. We had a beta launch in July and the results were super positive, I'm very excited to see it go live now so that all businesses can truly do more with their data.
The data analytics it produces are rich, yet the complexity remains behind the scenes.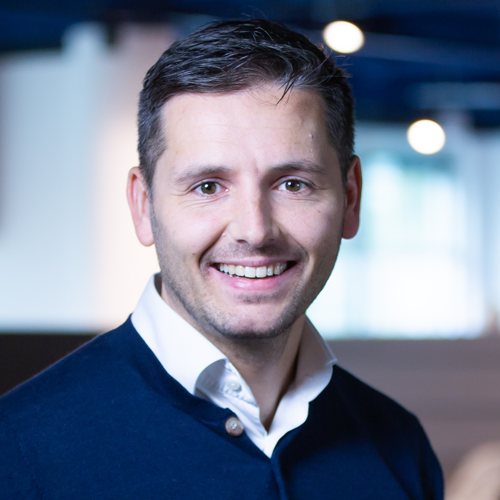 Menno Hoekstra, Senior Product Manager BI and Reporting at Ingenico
Menno Hoekstra is a Senior Product Manager with a focus on Reporting and Data Analytics. Joining the company in 2013, Menno has launched several new products and major upgrades to existing services. He worked on the launch of Elevate, Ingenico's BI platform that visualizes and benchmarks merchant's performance in order to identify and track improvement areas. Menno was also one of the leads for Ingenico Insight, a completely new reporting application. One that aims to combine data analytics, reporting and transactions management, focusing on UX and alerting to optimize both performance and productivity.
With over 10 years of experience in Product Management in the software as a service (SaaS) industry, with a focus on fintech (Payments) and Data Analytics. Menno knows how to identify needs and translate them into products that bring value to clients.
Previous:
Bringing advanced analytics and UX together in perfect harmony
Next:
Bringing advanced analytics and UX together in perfect harmony