Ingenico accelerates the deployment of innovative solutions for merchants with Moby-PIN, its PCI certified SPoC solution
Ingenico, a Worldline brand, strengthens its leadership position in the mobile POS market with the certification of its PIN-on-Mobile solution, complementing the Moby product line. Ingenico is part of Worldline since October, 2020.

Growing its existing mPOS portfolio, the Moby-PIN solution enables secure PIN entry on a merchants' smartphone or tablet.
This change of paradigm in the payment industry enables key players to shift gradually from a hardware to a software security model. It allows PIN code to be entered onto an open environment, when card reading is managed by the Moby/5500 SCRP**.
Ingenico's SPoC* solution delivers a fraud engine to control the integrity of the system and insure state of the art security of the mobile application and the mobile device. With a scalable design, Ingenico enables payment gateways to manage a common and single integration with SPoC technology and the complete Moby portfolio.
Such innovation allows Ingenico customers to gradually move from CAPEX to OPEX models. It confirms Ingenico strategy towards Terminal as a Service: designing new business models to answer merchants' aspiration for pay per use solutions.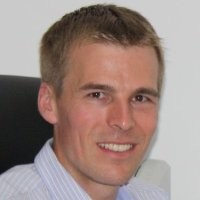 Christopher Rotsaert
"Security on SPoC is not static. Our global footprint will be a key advantage to ensure the security and the maintenance of such solution over time. Ingenico masters the full solution stack, providing an end-to-end solution with in-house technology".
Michel Léger, EVP Global Solutions Development, TSS, Worldline.
"Our main objective is to support our customers with the full scope of payment acceptance solution for all the use cases. PIN-on-Mobile is the perfect solution to complete our mobile portfolio. It will allow us to answer new and disruptive use cases, from micro-merchants to large scale retailers."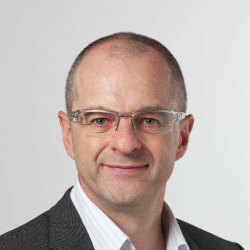 SPoC* – Software based PIN entry on COTS
COTS – Commercial Off The Shelf
SCRP** – Secure Card Reader PIN
About Worldline
Worldline [Euronext: WLN] is the European leader in the payments and transactional services industry and #4 player worldwide. With its global reach and its commitment to innovation, Worldline is the technology partner of choice for merchants, banks and third-party acquirers as well as public transport operators, government agencies and industrial companies in all sectors. Powered by over 20,000 employees in more than 50 countries, Worldline provides its clients with sustainable, trusted and secure solutions across the payment value chain, fostering their business growth wherever they are. Services offered by Worldline in the areas of Merchant Services; Terminals, Solutions & Services; Financial Services and Mobility & e-Transactional Services include domestic and cross-border commercial acquiring, both in-store and online, highly-secure payment transaction processing, a broad portfolio of payment terminals as well as e-ticketing and digital services in the industrial environment. In 2019 Worldline generated a proforma revenue of 5.3 billion euros.
Previous:
The payments trends that merchants should watch out for in 2021
Next:
From Freemium to Premium: Boosting Conversion Rates with the Right Payment Strategy