Bringing advanced analytics and UX together in perfect harmony
Ingenico Insight is here! In all my years in product management, this is probably the most excited I've been about an upcoming product launch. The team at Ingenico is about to take a massive step forward when it comes to payment management. We have relied on basic dashboards for more than a decade to provide us with an overview of payment data and they have served our merchant users well, but I believe it's time for a new evolution in payments.
Together with the team at Ingenico, I've been working on a new world class product that will enable the in-depth investigation of data at every step in the payment conversion funnel, including checkout, initiation, authentication, fraud screening, authorizations, capture, settlement, refunds and chargebacks.
It is the first time the payments industry will see a solution like this, opening the door for a much more efficient future. On top of that, we're building it with a UX centric approach. So, while the product is state of the art, equipped with the latest machine learning and data science technology, the UX is seamless.
Insight is equipped with the latest machine learning and data science technology, the UX is seamless.
What I'm especially proud of is that we're working on addressing the holy grail of data science, namely predictive and prescriptive analytics. This field of expertise uses data to make predictions about the future and helps online businesses adjust their payments set up accordingly.
Doing more with data
Our new platform uses machine learning not just to give an in depth understanding of business performance, but to equip our merchant users with the knowledge to influence future performance. By finding patterns in data that were previously beneath the surface, we can discover more and act in real-time, ultimately take control of data and resolve conversion, chargeback, or fraud related issues much faster and in a more efficient way.
For example, not only can merchants see their authorization rates decline by 10%, but they are also provided with alerts and advice explaining why the rates are declining and what they could do to act upon it.
This means that you can identify specifically what is causing the issue and investigate the root of the problem and take measures to reduce the likelihood of it happening again in the future. This is invaluable as now not only can issues be dealt with in a timely manner when they arise, but you can put preventive measures in place to reduce the risk of them happening in future, saving countless resources in the process.
The UX approach
The great thing about our new product is that although the data analytics it produces are super rich, the complexity of this remains behind the scenes. We know that users will only interact with an interface with a great UX, making quick decisions easy while understanding the processes in real time. In this, we were inspired by Steve Jobs, who said: "Design is not just what it looks like and feels like. Design is how it works."
It is also an evolution and beyond this new launch we will continue to have direct contact with users at our customers to discuss and understand their needs and give them tailored advice if needed. Having approached this platform in a UX centric way, we will enable them to do more with their data.
A look into the future with predictive analytics
Much like how it sounds, predictive and prescriptive analytics is about looking at the future. This means that our new platform is perhaps the closest we can get to a crystal ball. With machine learning (ML) and artificial intelligence (AI), we can use past data to know how to influence the future - for example, to prevent a drop in conversion rates.
In payments, such analytics can break down each factor behind every step. For instance, with a chargeback it can pinpoint which factor is expected to affect the probability of winning a dispute. However, predictive analytics can also tell you how likely you are to win a dispute.
Going even further, prescriptive analytics will take this probability into account, as well as the costs involved, and suggest a course of action. This is important as the cost of disputing could be more than the money the business will get back from the chargeback.
Insight into the future
With the power to make enormous changes to the processes of online businesses, this is the sort of platform we've been dreaming of providing for our customers at Ingenico for years and we cannot be more excited to bring it to market.
Ingenico is best placed to optimize customers performance in this way because our extensive expert knowledge, paired with the huge amount of payment data we process. The combination allows us to understand which factors influence the key steps in the payment funnel.
Personally, I can't wait to start seeing it in action.
We've been dreaming of providing these type of capabilities to our customers for years and we cannot be more excited to bring it to market.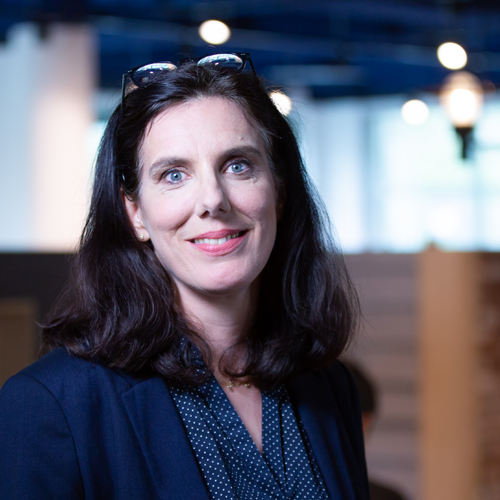 Anne-Claude Tichauer, Global Head of Portals at Worldline Global
Anne-Claude Tichauer is Global Head of Portals at Worldline Global and in charge of the convergence of all merchant-facing portals into one future-proof portal platform offering all customers a customizable and advanced data-driven solution enabling them to increase their conversion rates, whatever their size and market segment. Anne-Claude has over 10 years of experience working in product positions at Ingenico and has held a product directors position for most of her tenure. Anne-Claude is a data enthusiast and an energetic leader.
Previous:
No translation required: how to truly understand your payments data
Next:
No translation required: how to truly understand your payments data