Time to turn more virtual classmates into lifetime learners
The COVID-19 pandemic has transformed many of us into virtual learners.
Web traffic to information sites and application forms surged by 124 percent in Italy, 282 percent in France and 299 percent in Spain in March, compared to early 2020. Worldwide, the e-learning market is forecast to surpass 243 billion USD in value by 2022 .
Worldwide, the e-learning market is forecast to surpass 243 billion USD in value by 2022.
As a result, e-learning companies like yours are seeking to balance rapid growth with the need to continue offering innovative, experience-led services to your customers. To provide these experiences, a sophisticated payment set-up is required. This will ensure you can effectively monetize your growing virtual classrooms conveniently to customers around the world.
This blog will help you understand how to maximize the effectiveness of your online payments set-up and explore how Ingenico works with its customers in the e-Learning sector. Get in touch to discuss this in more detail with one of our experts.
Meeting digital demand for new trends
E-learners are constantly looking for new, more immersive ways, to engage with their work. In recent months, trends such as virtual and augmented reality (VR and AR) have expanded beyond their more common uses in gaming into other areas of our lives. For example, students of history can use VR and AR to step back in time, while the interactivity of these technologies enables customized learning for your users.
At Ingenico, we believe the payment experience should be as bespoke to each user as their learning journey. For example, your customers will behave differently when using mobile devices compared to a desktop PC. This means it's important to ensure form fields are optimized for small screens and touch-based control systems, and that you can offer a broad range of payment systems popular with mobile users. These will vary in different markets but could include installment payments in Latin America, NetBanking in India, or Alipay and WeChat in China. Ingenico offers its customers more than 150 payment methods and currencies, so you can offer alternatives that are convenient to every customer.
Expanding into new geographies
As more users around the world gain access to mobile and desktop devices, the scale of the eLearning business will continue to grow. Success in new markets requires an understanding of local trends and payment preferences.
Success in new markets requires an understanding of local trends and payment preferences.
For example, before the pandemic in China almost 90 percent of consumers owned either a contactless card or a phone app, but in the US this figure was just 40 percent. Even within Europe, there are clear differences between markets. Whereas in the UK most consumers preferred to pay online with a debit card, in Austria credit cards were the most popular option, while in Germany and Italy digital wallets came top of the list.
Ingenico has regional experts who monitor trends in different areas around the world. They will work with your very own payments analyst to help you drive better performance and reach peak payments conversion. Through agreements with local partners, we can also offer unique routes into many high growth markets, including Latin America, Russia and China.
Want to find out more about how you can convert more users into buyers to reach peak payments conversion? Our new guide provides insights into the payment conversion funnel, and how you can increase your revenues from online payments. [Download the paper]

Fighting friendly (and not-so-friendly) fraud
As operators in a sector of the digital economy with wide appeal, e-Learning providers need to be particularly aware of friendly fraud. This occurs when a user signs up for a service before requesting a chargeback from their credit card provider. Friendly fraud can be tough to spot, because many of the signs associated with more traditional fraud – such as discrepancies in the location of a customer's payment card and billing information – will not be present.
Whether tackling friendly fraud or other scams such as identity theft, the key to fighting back depends on the amount of data you hold on your customers. The risks for your business will also vary depending on the type of courses – and payments – that you offer. One-off seminars or tutorials could be at higher risk than longer courses, for which you would likely request more information from a user. This helps you to validate their identity and monitor their payments. Additionally, a mobile-based course could be more secure due to the additional authentication processes they include, such as fingerprints or facial recognition.
Developing creative ways to gather more data on your customers that help you protect your business and offer a better experience is critical. This could include, for example, offering customers a completion certificate at the end of their course. The customer gains formal recognition for their work, and you have an opportunity to verify a user's identity. Explaining to your customers how additional data will help you better tailor the courses you offer them could also help.
Ingenico holds a wealth of industry-wide data which your payments analyst and our fraud experts will use to benchmark the performance of your business. For example, if the rate of chargebacks in your payments system is higher than the average for similar e-Learning businesses, we will be able to flag this and work with you to identify a solution.
Get in touch today
As you look to expand your loyal customer base and continue to improve the experience you offer, our team is on-hand to help. Get in touch today to find out how we can help you reach peak payments conversion.
Insights sourced from Ingenico and the following sources:
Dynata Global Consumer Trends, Covid-19 Edition: The New Normal, May 2020
Boston Consulting Group Report: In Media, Most Subscriptions Matter Most, Feb 2020
yStats.com Covid-19 Impact on Global E-Commerce & Online Payments, May 2020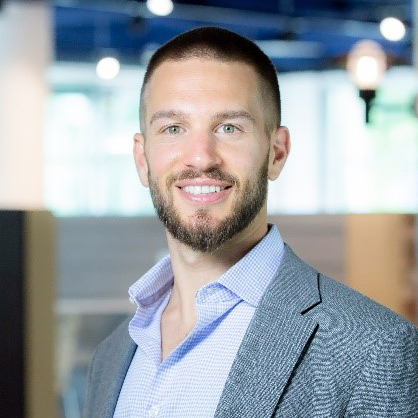 Michael Bilotta - Head of Digital Goods and Services
Michael is Head of Digital Goods and Services vertical for the Digital Commerce division of Ingenico. In this role, Michael is strategically focused on future-proofing the existing portfolio of Digital clients and increasing Ingenico's market penetration within the Digital space.
Formerly, he was Head of Account Management in North America for Ingenico and responsible for upskilling the region's collective approach to defending, retaining and increasing all revenue streams. Michael's previous position with Ingenico was as Head of FX, Americas where he focused on bringing actionable intelligence and FX industry thought leadership to all merchants and partners.
Prior to Ingenico, Michael spent his career working in the international payments world occupying roles of increasing responsibility, most recently managing a sales floor specializing in international risk management and payment strategies for mid to large size corporate clients.
Michael holds a Bachelor of Science degree in Finance from Bentley University and lives in New York City, NY, USA.
Previous:
Turn more users into buyers for your cloud service business
Next:
Turn more users into buyers for your cloud service business