Ready to turn more e-viewers into lifetime fans of your business?
Whether you prefer the latest Netflix true crime series or would rather settle down in front of your favorite musical on Disney+, online and over-the-top (OTT) streaming services are booming with lockdowns occurring all over the world. The quality and range of experiences on offer to customers has never been greater.
During the COVID-19 pandemic, just over 50 percent of people around the world live-streamed a concert, sports event, or theatrical production , according to Dynata research. What's more, many consumers are turning to these services for the first time. In the first 3 months of 2020, Netflix alone added 15.8 million new subscribers globally.
During the COVID-19 pandemic, just over 50 percent of people around the world live-streamed a concert, sports event, or theatrical production , according to Dynata research.
Whatever your customers are tuning into, your challenge as a digital service company remains: How do I turn the increased demand and interest that has occurred during the 2020 pandemic into long-term revenue? And in doing so, continue to improve the experience I offer my customers, so I can build greater loyalty?
A critical part of building lifetime fans of your business is offering a personalized and simple payment experience. This blog is designed to help you achieve this. If you'd like to discuss this further with one of our experts, contact us.
Build loyalty, virtually anywhere
An essential tool to help build loyalty among your customer base is data. However, as you know, the amount of data typically required from an e-streaming platform to access its service is low. What's more, your users expect access to your services immediately. By contrast, purchasing an airline ticket would both provide the travel company with more information about the customer, and allow time for identity checks to be made.
Designing an effective payment process is important to help you gather more data on your customers. This requires tailoring your payment offer to your target audience – their needs could vary by age or location. For example, one study by GCP found that while young people are willing to pay for online content, digital media companies will need to appeal to them with a deal such as an introductory offer that leads to a subscription.
Once you've got customers on board and have converted them into fans of your streaming service, you'll be able to access invaluable information and insights that will help retain customers and improve your conversion rate. Ingenico's payments analyst will analyze your traffic and payments performance. They will also help to design the right set-up and bring the most convenient payment methods to your users to increase payment conversion rate.
Want to find out more about how you can convert more users into buyers to reach peak payments conversion? Our new guide provides insights into the payment conversion funnel, and how you can increase your revenues from online payments.
Give customers a checkout experience they won't have to remember
As you understand more about how customers are using your services, Ingenico can work with you to optimize the payment experience accordingly. For example, research by Statista shows that mobile is the preferred channel for
video delivery and streaming, so it's essential that mobile-friendly payment options are offered. These vary from market-to-market, but typically include Apple Pay, Google Pay, PayPal, Skrill, and WeChat Pay.
Tailoring the payment process for different types of buyers can be the difference between a one- time visitor and a dedicated customer.
Tailoring the payment process for different types of buyers can be the difference between a one- time visitor and a dedicated customer. Capturing information from customers once and saving it for their return visits also saves them time – and reduces the risk of a customer not completing their payment. Subscription payments, a popular model for e-streaming providers, present their own challenges. Ingenico ePayments will work with you to ensure your payment system is set up to minimize the need for customers to reauthorize recurring payments, and quickly identify customers who may need to update their payment details.
Spotting friendly fraud
E-streaming services are at particularly high risk from fraud. That's because the services on offer – movies, television shows, music – enjoy near universal popularity. The costs are also typically low enough that many otherwise seemingly legitimate customers may seek to take advantage of your payment system.
Friendly fraud is when a customer pays for a service, then requests a chargeback from their credit card provider. A customer might, for example, sign-up to a streaming platform to watch a particular show or TV series, then use a chargeback request to get their money back once they're done.
This type of fraud is hard to spot, because the behaviors involved are different to criminal fraud. Whereas with a crime such as identity theft, where a flag could be raised when a customer's billing address and device location are in different countries, tackling friendly fraud relies on understanding consumer behavior in your industry.
With access to data from multiple customers across the e-streaming industry, Ingenico ePayments can begin spotting abnormal behavior patterns from day one. You will get your very own payment performance analyst, who can advise you on steps you can take to mitigate your fraud risks. What's more, we have regional fraud managers across the world who know their local markets, languages and fraud trends, so when you're ready to expand, we have the skills to support you.
Get in touch today 
As you look to expand your loyal customer base and continue to improve the experience you offer, our team is on-hand to help. Get in touch today to find out how we can help you reach peak payments conversion.
Insights sourced from Ingenico ePayments and the following sources:
Dynata Global Consumer Trends, Covid-19 Edition: The New Normal, May 2020
Boston Consulting Group Report: In Media, Most Subscriptions Matter Most, Feb 2020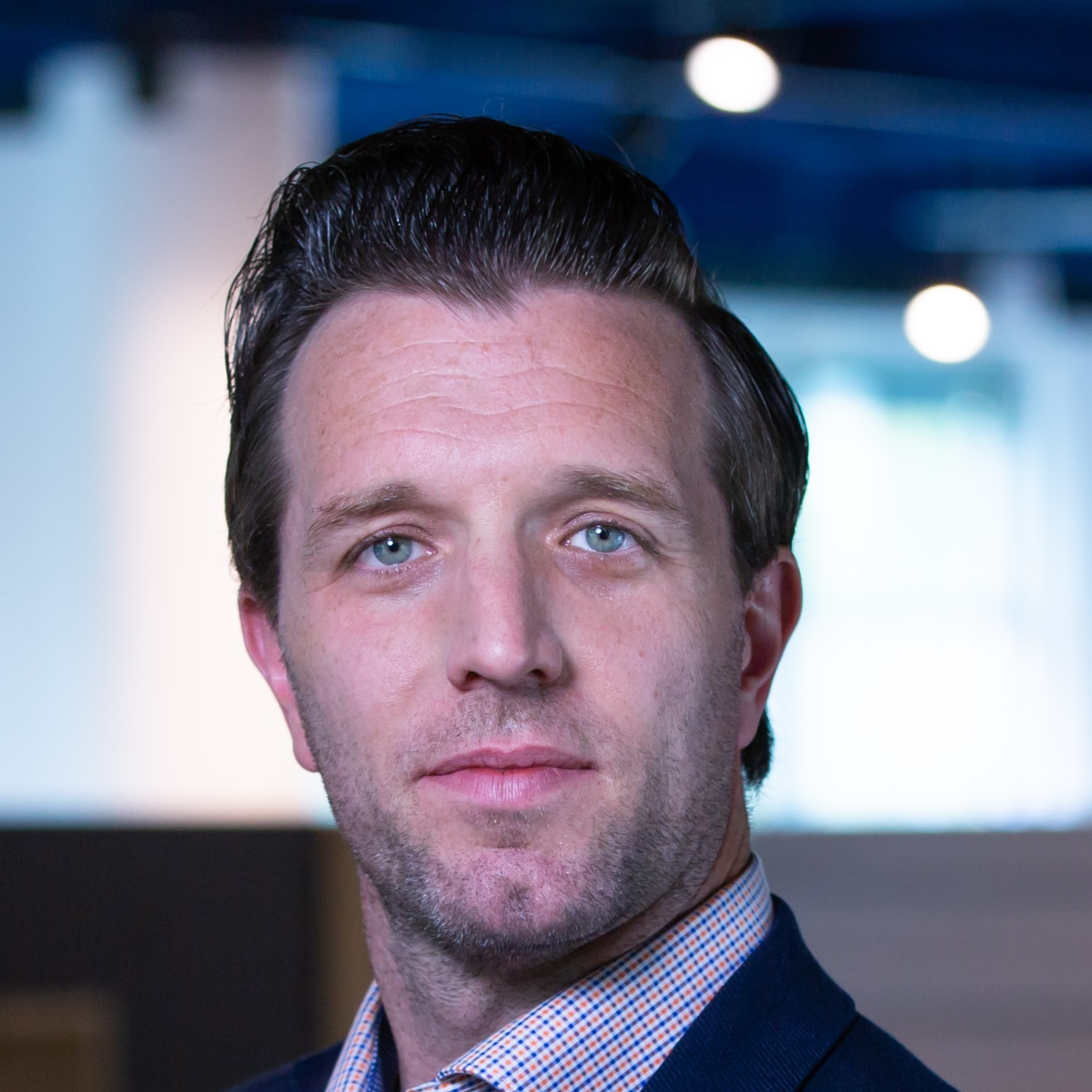 Andrew Monroe - Head of Gaming and Media at Ingenico
Andrew Monroe is heading Gaming and Media for the Digital Commerce division of Ingenico.
With more than 15 years of experience in eCommerce and sales, Andrew has a deep understanding of the payments industry. He has managed teams in Fintech organizations in multiple continents, delivering customized solutions across different verticals and regions.
Before being appointed as Head of the vertical, Andrew was General Manager for the North America region, Head of Business Development for North America, Head of Business Development, EMEA and Head of Account Management, EMEA for Ingenico ePayments. In each of these roles, he has increased clients' revenues and created seamless payment experiences for consumers.
Andrew is an active speaker in the payments arena, giving presentations at technology summits, leading webinars, and educating professionals around the world. He shares Ingenico's commitment to knowledge-sharing initiatives and has co-authored white papers on market analysis and strategy, and led case studies with high-profile companies, such as Levi's and Rail Europe.
He has a BS in Business Administration with concentrations in Finance and MIS from North Carolina State University and an MBA from TIAS School for Business and Society. He lives in Atlanta, GA with his wife and three kids and enjoys running and doing yoga.
Previous:
Time to turn more virtual classmates into lifetime learners
Next:
Harnessing in-store mobility to bust those Christmas queues