Magento and the Game of Tetris
Imagine playing a game of Tetris and never reaching the ceiling. Fun isn't it? When it comes to eCommerce, Magento is that infinite version of Tetris where you can scale your operations without ever worrying about reaching your limits.
Over the years Magento has built a vast ecosystem of technology, developers and extensions all built around the core platform. Payment processing on Magento stores, realized with extensions built by trusted partners like Ingenico, has been a pivotal part of the rise in the popularity of Magento. Ingenico has been offering a Magento payments extension that can provide reliable and scalable payment processing for all online merchants.
It is interesting how an open source platform keeps being relevant a decade after its inception. If you need a one-stop shop that does it all for a very long time with a very good ROI – Magento is your go to platform.
Adobe acquired Magento in 2018 and executed the End of Life of Magento 1 on 30th June 2020. Adobe has used Magento 2 as a core to build Adobe Commerce Cloud which has been included in the Adobe Experience Cloud suite. This puts Magento in a very powerful position to cater products to three different types of audiences: Open Source (Magento 2), Full Suite (Adobe Experience Cloud), SMB & Mid-Market (Magento Commerce). The Ingenico - Magento Extension can seamlessly integrate with all three Magento versions.
This legendary platform under the product vision of Adobe has made some notable improvements.
IMPROVED USER EXPERIENCE
New & Improved Back End (Admin Panel)
Included within Adobe Experience Cloud suite
Drag & Drop Content Builder to easily design the front end
BETTER PERFORMANCE
Full page caching comes out of the box
Improved Database Support
Faster Checkout Page & Payment Process
SCALABILITY & INTEROPERABILITY
Detach the back end from front end - Headless Architecture
Magento Commerce for SMB
Adobe Commerce Cloud for Enterprise Merchants
We have built a modern payments extension that helps you to create a seamless checkout experience for your customers, process your payments with ease, and manage all your transactions from within your new Magento Dashboards. However, we also understand that integrations could need some technical assistance and that is why our support team is here to help with any technical difficulties you may encounter. We offer support in your local language across Europe to ensure a smooth set up. (English, French, Dutch, Spanish…)
The Ingenico - Magento Extension is just like vertical bar in Tetris, it fits right-in and removes multiple layers of complexity.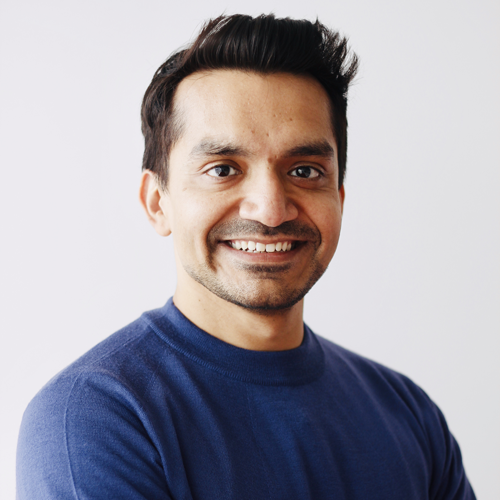 Sharan Shah, Product Manager / Ingenico ePayments
As a Product Manager for Ingenico, Sharan is focused specifically on Ecommerce Platforms and the adoption of Ingenico SMB Online with best in class Ecommerce platforms.
Sharan has extensive experience and knowledge of setting up Ecommerce Operations ground up. He spent five years building and scaling global Ecommerce infrastructure for a film and video equipment OEM. He is well versed with all elements of being an Ecommerce merchant and has spent a lot of time working on Magento and Shopify along with multiple PSPs. This is what led him to Ingenico to expand the ultimate payments experience through all the top Ecommerce platforms.
Sharan also mentors startups on Ecommerce and Growth Strategies at a Belgian Accelerator.
Sharan is a Software Engineer and holds a Master's Degree from Vlerick Business School.
Previous:
How Android and the cloud can help merchants in the new world of commerce?
Next:
How a data-driven approach can help with payments optimization