Tokenisation: A secure and seamless payment experience
Increasingly, as the consumer experience moves online, convenience is becoming the number one priority. Not only can consumers shop from the comfort of their homes, but they can have products delivered within days, and sometimes even on the same day.
Due to this, when consumers purchase in-store, they do not then want to be faced with the frustration of queueing, or a payment process that goes on far longer than is deemed necessary. Customers can be put off completing a transaction simply by having to fish out a card to type a series of numbers (pin code) into a payment terminal. The introduction of innovations such as Apple Pay and Samsung Pay have made this even more so, with customers' devices memorising payment details for them, and acting as a contactless card.
As a result, in order to remain competitive and ensure conversions in this fast-paced modern world, retailers are tasked with providing a frictionless experience. But that's not all. As digital payments systems have developed, so too have data regulations, adding another consideration to merchants' plates – providing a seamless system without sacrificing security.
Ensuring customer security is crucial for preventing retailers from having to deal with unnecessary chargebacks and refunds, as well as reducing the risk of a potentially catastrophic data leak. Fortunately, it's not one merchants have to handle themselves if they're partnered with the right payments provider.
Increasing numbers of merchants are benefitting from tokenisation to satisfy this seamless-but-still-secure conundrum. Let's take a closer look at how tokenisation functions, the benefits it can provide and how retailers can implement it.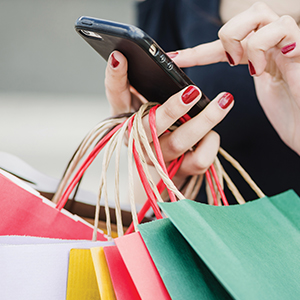 What is tokenisation?
Tokenisation, simply put, enables the customer to save their details with a retailer for later use. This means that in future anytime they want to buy something with your organisation their payment details will already be stored, and the checkout process will be much smoother.
But how does it work? Well, often the simplest way is for the customer to tick a button to opt into the system, such as a "remember me" button. Then, Ingenico saves their raw payment data on secured servers and sends the "token" to the merchant. The merchant then links the token to the customer's profile so that, when it comes to the next purchase, the customer does not need to enter their card details again.
However, tokenisation can also enable the seamless interaction of an omnichannel shopping experience. For example, should a customer buy something in-store, but then phone a call centre to make a return, the call centre will be able to track and refund their purchase by using the token generated during the in-store transaction. Or, for a click and collect solution, tokenisation can enable a store to match up a customer with their online purchase by scanning their card details.
Consequentially, tokenisation can enable retailers to implement strong fraud management by enabling them to better recognise genuine customers, and by allowing them to undertake customer analysis across channels and, sometimes, brands.
The many benefits of tokenisation
As well as allowing retailers to store customer details online securely, and enabling speedy one-click checkouts, tokenisation allows for all sorts of unique data insights to provide extra benefits to these retailers.
For example, enabling them to figure out where the payment journey started and where it was completed or the percentage of online vs in-store sales – to name a few. As well as this, utilising tokenisation can enable retailers to implement recurring payments and/or subscriptions, so that customers don't have to continue to order something they want to buy repeatedly.
Additionally, retailers can use tokenisation in loyalty programmes and rewards to consumers. This is another of the many ways that tokenisation can be used in all parts of the retail process to store valuable information that helps retailers to then tailor and personalise the consumer experience.
Why Ingenico?
Ingenico has delivered payments processing, including tokenisation, in-store, online, and via our omnichannel solution, for years. That means we know what customers need and can tailor our service to suit them, with the option of scaling when necessary.
By utilising the Ingenico Omnichannel solution, retailers can provide a payment's experience across channels that is fast and secure and gives customers the ease of use to make the checkout experience as quick and easy as possible. It can also improve customer loyalty, incentivising customers to continue shopping with the same retailers, using tokenisation to provide a smoother, more intuitive customer experience.
To learn more about Ingenico, a Worldline brand, visit www.ingenico.co.uk/omnichannel.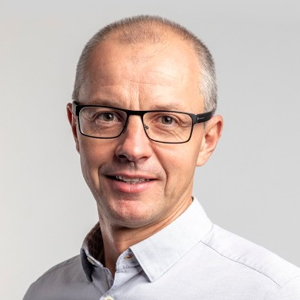 Frederic Frizzarin, Head of Pre-Sales - Global Sales & Verticals at Worldline Global
Frederic has over 20 years' experience in the IT and Telecoms industry and has spent the last 11 years working in payments at Ingenico where he started originally as a Solutions Manager, before moving into the Pre-Sales Manager role, and more recently Head of Pre-Sales. Frederic is adept at leading and managing complex solution sales within Tier 1 & Tier 2 UK Retail markets. In his role, his key responsibilities include identifying needs, developing appropriate solutions, defining value strategies, preparing proposals, and managing bid responses.
About Worldline
At Ingenico, we serve the needs of retailers, hospitality, petrol, transport, parking and vending operators - with omnichannel payment solutions. Building on our expertise and local operations, we understand more about their industries' challenges and opportunities than anyone. We proactively design flawless solutions that help our clients grow their business.
To find out more about how Ingenico can support your omnichannel needs visit: ingenico.co.uk/omnichannel
Worldline [Euronext: WLN] is the European leader in the payments and transactional services industry and #4 player worldwide. With its global reach and its commitment to innovation, Worldline is the technology partner of choice for merchants, banks and third-party acquirers as well as public transport operators, government agencies and industrial companies in all sectors. Powered by over 20,000 employees in more than 50 countries, Worldline provides its clients with sustainable, trusted and secure solutions across the payment value chain, fostering their business growth wherever they are. Services offered by Worldline in the areas of Merchant Services; Terminals, Solutions & Services; Financial Services and Mobility & e-Transactional Services include domestic and cross-border commercial acquiring, both in-store and online, highly-secure payment transaction processing, a broad portfolio of payment terminals as well as e-ticketing and digital services in the industrial environment. In 2019 Worldline generated a proforma revenue of 5.3 billion euros. worldline.com
Previous:
Optimising payments to increase conversion
Next:
How Android makes traditional cash registers history!