Optimising payments to increase conversion
Many business owners are notoriously pushed for time, often taking on a multitude of tasks and duties. Dependant on size, this can include running the marketing department, organising logistics, and ensuring the best customer service is being delivered, all at the same time. Unsurprisingly, with so many different facets of a company to be managing, payments processing is not always at the forefront of merchants' minds. But the fact is it should be, as optimising payments is an essential component in many aspects of the business journey and it should not be overlooked.
By optimising payments, you have the power to create a profoundly positive effect on the user experience (UX), transaction conversion, and provide merchants with crucial data to improve their operations. What's more it can also enable merchants to monitor their costs efficiently, if they work with the most competitive acquirer for each payment method used by consumers.
Ignoring payments optimisation risks not only alienating and losing customers but also inefficient management of their costs by missing important savings on acquiring fees.
Understanding transaction processing
All transactions, whether online or instore, involve a huge number of different parties to handle the transfer of funds from a customer to the merchant bank account, while maintaining security.
In total, this process involves a payment gateway, the acquirer, the issuer, the card network, and then the retailer themselves. This a confusing myriad of persons that are involved in every single transaction that takes place, and so, inevitably, there can be room for error. But when done right, the payment should pass from each link in the chain, all the way up to the acquirer at the top, within a matter of seconds, without the customer even thinking about it. On the other hand, when your payments process isn't optimised to achieve all this quickly, the process can be clunky, result in errors, and in the end, cost more money than expected.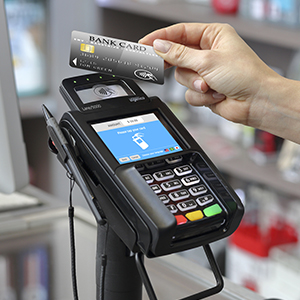 At the end of this chain, merchants need to be sure all their transactions have been processed, but also that all the money has been sent to their bank account. So, getting all this information in a single, comprehensive view is a key asset for merchants as it gives them full visibility over their processes. It also ensures all payments are completed through a seamless, effective and easy to manage reconciliation process.
Increasing conversion through streamlined operations
Ultimately, streamlining the payments process is all about increasing conversion rates. Businesses work incredibly hard to gain customers, whether by driving traffic to their website or getting customers out of their homes and into their stores. But as shopping has become an experience increasingly based on convenience, customers have even more reason to be picky about where they spend their money when almost every retailer is attempting to cater to their various needs.
So, when checkout is slow, or results in a failed transaction, customers will simply spend their money elsewhere. And not only does this risk missing out on a transaction, but also on repeat custom and the influence of their word of mouth.
Time for merchants to act
Optimising your payments process should be a top priority for all business owners. But it can be time consuming and complicated to put measures in place to ensure the payments process you provide is quick and seamless.
Which is why instead of merchants trying to do it all themselves, they should think about partnering with a competitive acquiring provider who can do it for them. If the process you provide gives customers the convenience and speed they're looking for, they are more likely to turn into repeat customers because they've had a good experience with your business before, whether that's instore or online. Additionally, having full visibility over your payments process will give you the foresight to manage your costs effectively, thereby increasing your room for profit.
So, by partnering with an acquirer with years of experience in delivering fully managed in-store, mobile and omnichannel payment solutions – that are secure, scalable and reliable – you can offload the task of catering to all your customers in the way that suits them best.
What's more, by utilising an omnichannel solution, merchants can provide a payment's experience across channels and borders that is fast and secure and gives customers the familiarity they require to keep them returning time and time again.
To learn more about Ingenico, visit www.ingenico.co.uk/omnichannel.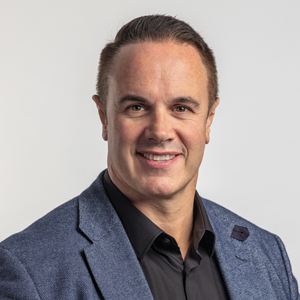 Head of UK Acquiring / Large - Strategic Business at Ingenico, a Worldline brand
Marc Docherty is the lead for Ingenico acquiring in the UK, with more than 20 years' experience working for blue chip organisations within the banking and payments sector, including Bank of Scotland, RBS, Barclaycard, AMEX and Visa. Marc's expertise lies in business banking, factoring and invoice discounting, and cross border payments. He also has extensive experience in acquiring, having focused on the large corporate sector across the UK and Europe for several years.
Marc is passionate about driving solutions that deliver real value to customers whilst helping organisations reduce complexity and enhance the customer experience by providing a complete end-to-end payment solution.
Previous:
My first Open Source contribution
Next:
Tokenisation: A secure and seamless payment experience