Online payment strategies for French businesses to ensure business continuity in times of uncertainty
Recent months have shown that e-commerce isn't just a convenient way to purchase goods and services, it's a vital lifeline for consumers.
In France, consumers recognised significant benefits to online purchases during the health crisis: access essential products (31%), manage lockdown restrictions (32%), avoid exposure to health risks (51%)1.
We saw many new consumer segments moving to online purchases and the trend is here to stay: almost two thirds of European consumers2 spending more online, consider they will continue to do so after the crisis. As older generations and different sections of society become more digital, merchants will need to provide an inclusive payments system that makes it simple for all consumers, new or experienced, to shop online.
Understanding customers and building trust will be key to achieving the balance between loyalty and acquisition. At Ingenico, we were proud to see numerous solidarity initiatives within e-commerce; from donating a portion of sales to supporting hard-hit businesses or providing free services to medical workers, many of our customers and partners played their part!
So what does this change in consumer behaviour mean for businesses? The pandemic gave me an opportunity as Head of Sales to experience first-hand the challenges of many merchants. Let's take a look at the payment strategies you can use to adapt your activity, build resilience and create new business opportunities in this new context.
Want to find out why your payment strategy matters now more than ever? Watch our latest webinar where I provide the keys to developing your online payments(in French).
Mobile boom
In France, the 2019 trend showed that m-commerce is growing four times faster than e-commerce1; consumers are turning to mobile payments as a rapid and convenient way to pay. Digital payments may become even more important as we transition to a new form of normality where consumers are becoming more conscious of what they touch.
The demand for mobile is clear, but convenience needs to keep up. During the lockdown period in France, desktop largely surpassed mobile with more than two thirds of online consumers preferring desktop1. To make the most of this sales channel and boost conversion rates, growing business should invest in mobile responsive designs, in-app payments and tokens.
Remote payment solutions
The current climate is forcing more traditional sectors to provide alternative ways to pay, whether it be due to store closure or distancing measures in shops. We were pleased to accompany many customers - both new and established - across a range of sectors, to allow consumers to pay securely without physical contact.
By introducing the payment link service, merchants now are able to send instant payment requests to customers via a secure payment link (SMS, Email, instant messaging) and propose in-store collection or home delivery. This solution provides flexibility and security, while for businesses new to digital payments, it represents a stepping stone to creating progressively a digital link with consumers.
Rethinking business models
Among our customer base, we saw many adapting their offering to the current situation. Workout chain Swedish Fit, that provided free online fitness classes during lockdown, will soon propose a 100% online subscription allowing customers to enjoy classes from the comfort and convenience of their own home.
Subscription services proved their resilience and even witnessed a surge in demand during the health crisis with 22% of companies3 seeing their subscription growth rate accelerate. A great way to build customer loyalty and provide a guaranteed revenue stream, this may be a market to watch in the coming months!
Growing cross-border
Scale and growth are essential within e-commerce. With the EU cross-border market representing a turnover of €108.75 billion in 20194, developing a cross-border payment strategy is a significant growth driver.
When our merchants are looking to expand into new markets, we always advise them to tailor their e-commerce sites to accommodate the preferences of international consumers. This means offering local payment methods, simplified checkouts, and the appropriate currency or language. Properly targeting cross-border consumers is key, since 50% of European consumers will end a transaction if their preferred payment option isn't available5.
As France looks to recover from the pandemic with consumers more ready to buy online, it is important to understand what local payment methods work in the French market. For instance, 95% of cards issued in France are Cartes Bancaires, making it the most-used payment method.
Helping you make payment strategies work
At Ingenico, we look forward to providing our support, expertise and experience to accompany you in this challenging context. Guaranteeing payments performance, we create a customer-friendly payment experience that allows you to expand and ensure business continuity in the new normality.
---
2 https://www.ecommercemag.fr/
4 https://www.cbcommerce.eu/ (excluding travel)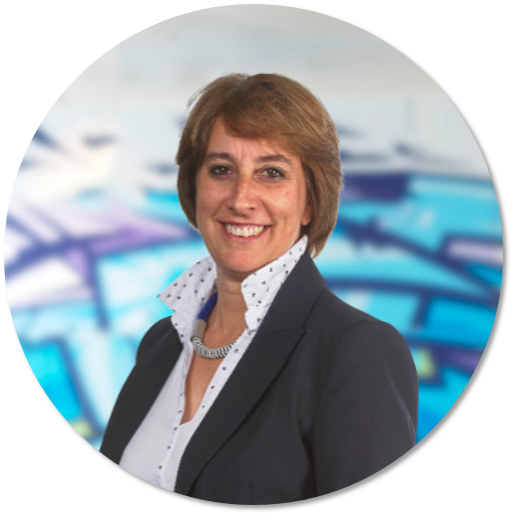 Violaine Rigaut, Head of Sales Southern Europe, SMB Online, Ingenico ePayments
I have been working in the payments industry for 20 years now, where I have acquired expertise through various positions: Product Manager, Strategic Marketing and Business Development in Europe and internationally. This experience has enabled me to understand the different needs of players in payments, as well as the importance of constantly adapting in an ever-changing world. My arrival at Ingenico ePayments as Head of Sales France in September 2018, then Head of Sales Southern Europe in June 2020, is a natural continuation of my career path and my desire to meet the growing needs within eCommerce, in particular online payment solutions for small and medium-sized merchants wanting to develop their business online.
Previous:
Ingenico 40th Anniversary: The Early Years
Next:
Time to make PSD2 work for you