Harnessing the power of the vending revolution
Payment systems have come on leaps and bounds in recent years, developing quickly from providing customers with cashless transactions to enabling cashier-less checkouts – and the same goes for the unattended market. New self-service checkout options and interactive machines have changed the game entirely, offering the all-important seamless payments and next level customer experience. And that's just the beginning of the vending revolution; with Artificial Intelligence (AI) and Internet of Things (IoT) leading the way, unattended retail is anticipated to be a £10b industry over the next five years.
Consumers are becoming much more open to adopting and using newer, more convenient payment options. It's therefore crucial to maximise this and provide competitive payment options - no longer are they a nice-to-have feature, but a necessity. To give you an idea of the speed of these developments, card-accepting vending machines have increased from 10,000 in 2007, to over 1.3 million devices today.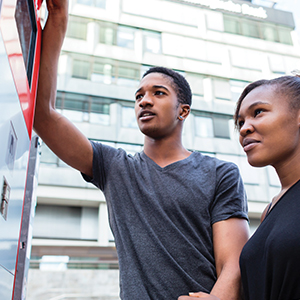 An endless menu of options
Not only is the way that consumers can purchase evolving, but it's opening the doors for a personalised experience too. Hungry diners can now order and customise their meals at McDonald's via interactive touchscreen menus and checkout services, while football fans have had their shopping experience amplified with the launch of Digital Locker. FC Barcelona was one of the earliest adopters of this pioneering unattended technology. This has enabled their customers to select and personalise their merchandise, for example putting their name of choice on the back of a football shirt, select their preferred design options, and then check out securely.
Reducing abandoned baskets
As vending has evolved and become an increasingly common touchpoint in the customer journey, consumers' attitudes are changing, creating demand for a more widespread adoption of unattended payment methods. As the cashless society becomes mainstream, customers will never be left unable to buy the item they want at the vending machine as a result of being 10p short, thereby reducing the rate of abandoned shopping carts. And so vending is an extremely popular option for both merchants who want reduce basket abandonment, and consumers who want ease and simplicity.
What's more, the installation of contactless machines and grab and go options has seen huge benefits for retailers. According to Visa, their clients are generating 20-25% sales revenue growth, and a 32% increase in purchase amount due to the spike in cashless payment options.
Operational benefits for merchants
As well as increasing revenue, contactless machines are operationally much more efficient as they eradicate the need for retail assistants to collect and count cash, as well as offering crucial management information such as real time reporting. This all but eliminates the need to spend time monitoring stock levels, for example, instead feeding information directly into the merchant's e-portal. This frees up all important time for retailers, enabling them to focus instead on maximising revenue.
Changing the face of payments
It's clear that consumer demand for convenience is changing the face of payments as we know it, and as such, we have never been closer to achieving a truly frictionless payments ecosystem. Those retailers who fall behind are likely to lose out to those who embrace the future. To avoid this and ensure they continue to appeal to customers, merchants need to provide the options they want, whether that's unattended retail, mobile payment options or digital loyalty cards.
At Ingenico, it's our job to ensure that merchants have access to the latest innovations and can easily integrate them into their existing systems, while providing a secure, convenient payment experience for customers. Ingenico's end-to-end vending solution offers a suite of unattended payment devices with integrated software and merchant acquiring; our payments platform, Axis, supports many of the largest retailers in the world. It comes as no surprise then that resilience and capability are integral to our solution, offering security and assurance for all clients, whatever their size.
To find out more about the unattended retail sector and how Ingenico's unique expert knowledge can benefit your business, get in touch today at www.ingenico.co.uk/omnichannel.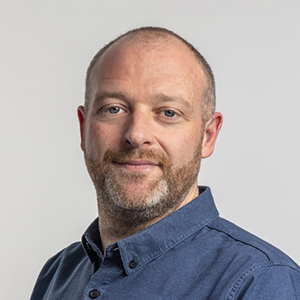 Anthony Wicks – Channel Partner Manager - Ingenico, a Worldline brand
Anthony Wicks is Channel Partner Manager for Worldline. With over 20 years of experience, Anthony is an experienced Channel Partner Manager and Direct Sales professional with a demonstrated history of working in the information technology and services industry. Having worked with Ingenico for over a year and a half, Anthony brings his skills in Sales, Partner Management and Pre-sales activities to deliver payment solutions, Point of Sale (POS) systems, and installation and deployment projects.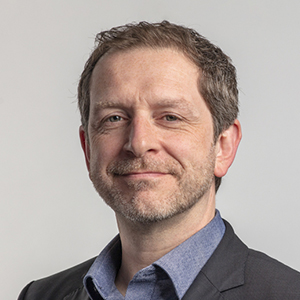 Darren Anderson, Business Development Manager, Self Service Payments - Ingenico, a Worldline brand
Darren Anderson is the Business Development Manager, Self Service. With a particular focus on Unattended Payments, Information Security, and considerable experience in Account and Project management, his career spans over 20 years. Darren is engaged across the vending industry as Ingenico develops further services to address this and other self-service payments markets.
Want to know more?
When partnering with Ingenico, customers will be guided through change with a seamless customer experience and second-to-none solutions. We offer retailers consultancy to find the right fit for them and deliver a managed service omnichannel solution, providing the highest user experience. Ingenico's solutions also provide industry-class data-security, enabling retailers with consumer insights to get to know their customers buying patterns and tailor targeted loyalty offers to meet the needs of the individual consumer.
To learn more about how Ingenico can help your business, visit www.ingenico.co.uk/omnichannel
Previous:
Less contact? Go contactless!
Next:
Meet Matteo Massagli, Head of Plant Operations in Italy