How payments are innovating travel
In my previous blog, I looked at customer centricity and the way it's impacting payments in the travel industry. We can all agree that for any travel company, the customer should always be at the center of their payments strategy in order to provide an exceptional customer experience. But what are the growing trends that are impacting the travel industry?
Increased payments innovations
In recent years, we've made vast progress in terms of invisible payments. Remember when Uber made their payments invisible? It was a milestone point for progress in travel payments, and the first real 'revolutionary' change to the world of payments.
We're still referring to that transition today as we consider other ways we can increase the invisibility of travel related payments. It's these innovations that are driving us towards a future in which we don't need to carry our payment methods around with us. Our devices, or even our bodies, will act as our payment methods.
Research predicts that by 2022, Americans will be using nearly 900 million voice-activated devices, a 95% increase over the 450 million estimated for 2017. This isn't hard to believe if you look at the growing popularity of Amazon's "Alexa" and Apple's "Siri" - I now have eight Echo's in my house since the first one I purchased in November 2018!
What's more, at Ingenico we see a shifting global trend towards doing things intuitively through our devices, such as being able to book a hotel or airline via a voice command. While we may think this is a relatively new trend, online travel booking on the PC was available on the CompuServe network with EasySabre as early as the late 80's, and the Japanese have pioneered mobile bookings since the 90's. Really, we are just perfecting those early services with the current mobile technology.
As a result of this growing trend towards convenience, keeping security in mind, consumers have begun to take advantage of readily available biometrics, such as smartphone enabled fingerprint and facial recognition solutions. It's not hard to imagine a world where biometrics are widely adopted as the top method for authenticating payments.
When all these innovations eventually integrate, we will experience fully connected travel, in which the entire travel journey, from the planning stages to the destination, will be entirely seamless. When there is the technology in place to support an entirely frictionless experience, brands will have the information they need to offer personal, contextualized products to travelers.
How will these changes influence travelers' behavior?
As we move forward in a time in which we can ask questions of inanimate objects, there is an increasing expectation of things happening without any sort of friction. My kids, for example, already expect to be able to book their travel as easily as they can book an Uber or ask for the weather. The act of pulling out a wallet for anything is foreign to them.
Even when we consider the older generations, who aren't necessarily the biggest partakers in digital and contactless payments, many of them are just as in favor of the Amazon one click as Generation Z and Millennials.
However, it's clear that younger generations are much less willing to wait to pay or be interrupted during the process. As a result, it is my view that the travel industry should make steps towards increasingly frictionless and invisible types of payment. As, if given a choice, younger people are much more likely to use services with the payment process they are more comfortable with.
Evolving travel payments
Moving forward, the world of payments is clearly going to continue to shift with the next generation, as younger people expect less and less friction when they make transactions.
So, if businesses want to keep up with the 'grab & go' generation, they are going to have to stay up to date with evolving payment types to make payments simpler for the user.
With this aim, Ingenico strives to better understand local payment preferences and help travel companies to provide a fully connected travel experience. A great example, we are able to support local online payment methods all over the globe with our TravelHub solution, offering simple booking experience for the travelers.
For more information about how Ingenico ePayments' TravelHub solution supports travel businesses, please visit: ingenico.com/travelhub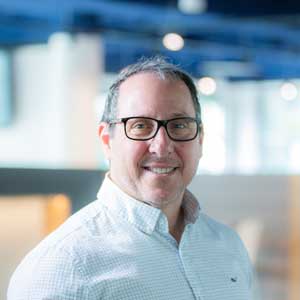 Eric Liebman Global Head of Travel, Ingenico ePayments
Eric Liebman leads the Travel vertical for Ingenico ePayments and helps travel companies optimize their international payment capabilities. He brings more than 25 years of travel experience gained across several countries and continents.
Eric began his travel career working with Continental Airlines in Florida, then made the jump to the hotel industry as Sales and Marketing Director at Marriott in the Caribbean. Following that, Eric spent the next 20 years in Asia Pacific as a senior travel Industry executive, holding a host of regional and global roles with International hotel groups such as Starwood, Regal Hotels and Millennium Hotels. Later he held a position of Vice President - Asia Pacific at Pegasus, where he helped look after a portfolio of more than 1,500 hotels, 9 call centers and a range of operational offices throughout the region. Eric also worked at IBM's Business Consulting Group as a Senior Managing Consultant based in Singapore where he helped Airlines and Hotel Groups grow and enhance their customer experiences.
In 2014, Eric and his family returned to the USA and joined Elavon as the Vice President, Global Head of Payment Strategy for their Hospitality vertical, responsible for the Strategy and Product Development of Elavon's Hospitality sector throughout North America, Caribbean and Europe. He joined Ingenico ePayments to head up the Travel vertical in March 2019 and is responsible for the development of a cohesive strategy for their diverse and extensive Travel customer base.
Eric graduated from the prestigious Embry-Riddle Aeronautical University and speaks English, French and Mandarin Chinese.
Previous:
Ingenico is taking a new approach to payment transactions for a more sustainable and inclusive growth
Next:
Simplifying PCI: What are the risks, and how can merchants remove the burden of compliance?