Passion for Customers: Celebrating eCommerce entrepreneurial success in Europe
At Ingenico ePayments, we help people put their business dreams into action. Across Europe, we pride ourselves in working with companies throughout the entire growth trajectory – from eCommerce startups with a big dream, to visionary entrepreneurs breaking barriers and larger businesses expanding internationally or exploring new digital ground.
We see the passion that these entrepreneurs and managers bring to their growth ambitions, we see their grit, their determination, and their ingenuity. Whether it's bringing online payments to parking such as Arnaud Parfait, Co-founder, OPnGO or bringing the pharmaceutical industry online like Jérôme Gobbesso, CEO, Newpharma. At Ingenico, we work with a myriad of these entrepreneur-led businesses and are proud to share our knowledge and expertise in payments to help such businesses thrive and flourish.
With our dedicated teams in customer service, fraud prevention, research and development, and operations, as well as local payments experts in most European markets, we've got plenty of experience to draw on to help entrepreneurial businesses grow through payments. And, with over 60,000 European customers running on our platform, we also have unique insight into how to optimise payment performance. We know what works and how to tailor our wide range of solutions to you specifically. Whether you aim to bring fitness classes online like Frédéric Coury, CEO, Swedish Fit, to allow bookings anytime, anywhere, with a simple click; or solve the issue of expensive US fancy-dress shipping by setting up an EU base like Funidelia co-founders Carlos Larraz (CEO) and Toño Escartin.
It's been a year since we launched our My Business, My Story campaign showcasing some of the entrepreneurial success around Europe. Excelling to grow beyond their full business potential is something we'd like to celebrate with our customers.
Here are just some of the things we do internally to offer our merchants the personal touch.
We focus on payment performance
Our teams are always working in the background to optimise the payment journey. We monitor payment performance constantly, and make necessary changes to get the best authorisation rates. When even a small uplift of 2% in conversion rates can make a massive difference to revenue, this can be a big help.
We guarantee compliance
Compliance is notoriously complex and time-consuming. Our fraud and compliance teams constantly track regulatory changes and have a deep understanding of how these affect businesses. The difference in one level of PCI DSS compliance to another is as much as filling either 300+ fields in a form to as little as 22 fields. We can help you implement 3DS v2, streamline the implementation of Strong Customer Authentication (SCA), and assist with other security concerns. With our payment platform, we provide guaranteed compliance, so you can have peace of mind knowing that you're abiding by all the rules.
We are always on
The last thing you want is to worry about whether the payments platform is going to go down, especially in the middle of a peak sales boom. We understand your peak sales moment can happen anytime in the year, and not just around periods such as Valentine's Day, Summer Sales or Black Friday. This is why our payments processing platform is renowned for its reliability and can be scaled up rapidly to meet growing demand.
We give you the tools to grow internationally
How people like to pay varies from country to country. When you're looking to sell cross-border in new international markets, you need to offer the payment experience that those customers expect. That's why our product teams are always finding new ways to meet and enhance localisation needs, including offering local currencies and payment in local languages.
We understand every business is different
Every merchant is different, with different customers, different products, different business models – there's no one-size-fits-all solution. Which is why we take the time to truly understand your business and tailor our payment solutions and services to your specific requirements. Sometimes this is a case of less is more – we don't need to implement 150 different payment methods for you when 14 would cover your whole customer base across Europe.
We're here to help with our payment expertise whichever stage of development or sector you're in. And hopefully all those we work with will get there…with a little help from Ingenico.
To find out how we've helped businesses realise their growth ambitions, visit the My Business My Story page to read testimonials from our customers.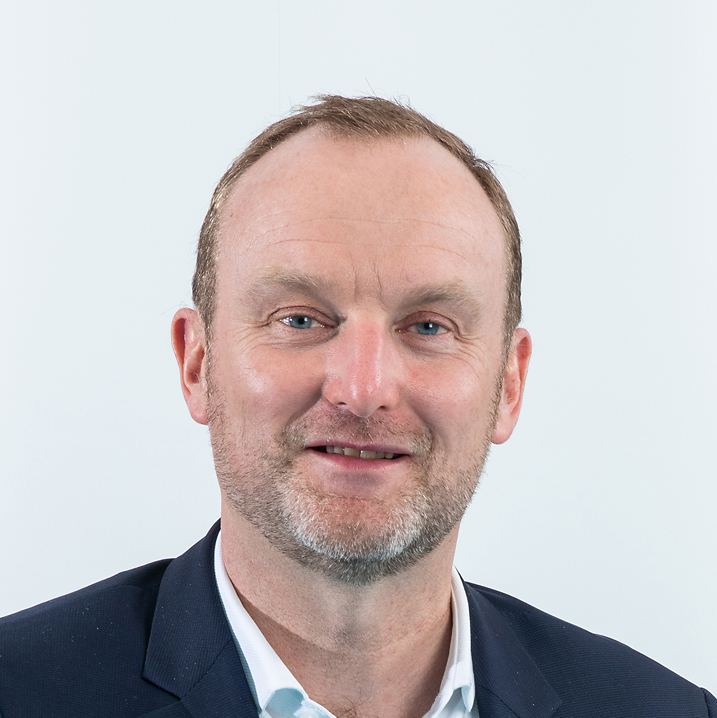 Benoit Boudier - Managing Director, Small and Medium Businesses Online, Europe
As Managing Director of Small & Medium Businesses at Ingenico, Benoit is focussed on helping merchants grow their business across key markets in Europe.
Benoit has over 15 years of international management and business development experience with fast growing technology driven companies in the electronic payments, eCommerce and mobile marketing sectors. At Ingenico, he has managed the global deployment of mobile payment solutions including the ROAM Mobile Commerce Platform and has led global business development, driving pan European deployment of the company's transaction services business into tier 1 retailers. Prior to his time with Ingenico, Benoit held executive positions focused on driving innovation and growth for a number start-up and established companies based in Europe.
Benoit is a graduate of the Ecole Centrale Paris with a major in Aeronautics and holds a Master's Degree from the HEC Business School
Previous:
What 2020 will bring for payments in EMEA
Next:
Ingenico is taking a new approach to payment transactions for a more sustainable and inclusive growth