Finding the Right Authorization and Acquiring Strategy to Increase Card Payment Conversion
By Nick Tubb, Vice President, Commercial Affairs, Ingenico ePayments
Authorization rates have a direct impact on conversion rates. If a customer clicks your "Buy" button and the payment isn't authorized, it's as if the sale has been snatched out of your hands. However, because of the complexity of authorization, there's no one-size-fits-all approach that works for everyone. A well thought out strategy, one that considers authorization on a micro and macro level, is crucial to ensuring transactions don't fall at the final hurdle.
Macro: Building an International Authorization Strategy
If you're looking to process sales outside of your domestic market, there are several factors to consider regarding authorization and acquiring. Every country has a unique payment infrastructure and regulatory framework that you'll need to engage with. One option is to establish a local legal entity and enter into merchant agreements with local acquiring banks. Or, you could use a single legal entity to accept cards across all international markets.
Another strategy is to partner with a payment services provider (PSP) like Ingenico that has connections with multiple local card acquirers in many markets and have them process local payments on your behalf. Issuers can restrict cards from transacting with merchants in certain geographies, so offering local payment solutions significantly improves the chances of being granted an authorization.
With a good PSP, transactions can be processed as Domestic, Intra-regional or Inter-regional, depending on the locations of the merchant and the customer. We can also help you understand which options and configuration yield the best conversion rates.
Micro: Understanding Soft and Hard Declines
The reason why a transaction is declined by an acquirer can usually provide some insight into how to increase conversions. So even though the rejection or response codes offered by acquirers may appear dauntingly technical, it's extremely useful to understand what they mean. The most important distinction is between "hard" and "soft" declines.
A hard decline refers to an authorization error that cannot be immediately resolved – for example, due to an invalid card number, low funds, or an expired card. As the name implies, hard declines are set in stone – they won't just clear up on their own, and we know from experience that subsequent attempts with the same payment method are unlikely to be successful.
Soft declines are more complicated. Some rejected transactions are accompanied by a generic "Do Not Honor" response code, and these often arise because of complexities within the payment ecosystem. Acquirers, issuers and schemes can all reject a transaction, but there's no global standard for how to communicate the reasons why. This results in a soft decline – usually a legitimate transaction temporarily declined because of how information is communicated (or not communicated) through the payment chain. With soft declines we can help make changes that improve authorization rates.

Using Secondary Acquirers and Deeper Transaction Analysis
One effective approach to the issue of soft declines is to automatically route selected failed transactions to a secondary acquirer for a "retry". With the right technology partners, automatic re-routing can increase authorization with virtually no impact on the customer experience.
An additional option is to work with your payment partners to perform deeper analysis of "Do Not Honor" codes. This might reveal whether specific issuing banks or acquirers are an issue, or if transactions coming from certain locations are consistently triggering rejections.
We have the expertise and partnerships to reach out to issuers and acquirers to engage in deeper, custom analysis. In this way, we find bespoke solutions for lifting your authorization rate. At Ingenico, we've conducted deep dives for many of our clients into why transactions were rejected. We've been able to obtain enhanced rejection codes that reveal the underlying factors involved

To learn more about how we've used this information to increase conversion rates, download our latest guide on Conversion Rate Optimization.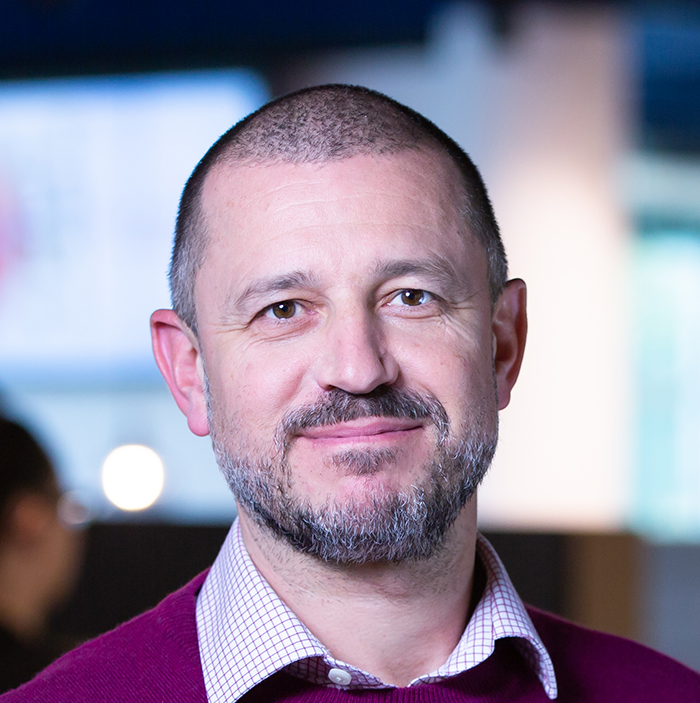 Nick Tubb, Vice President, Commercial Affairs, Ingenico ePayments
Nick Tubb is Vice President, Commercial Affairs for Ingenico ePayments, responsible for global sales and commercial strategy within our online and mobile payments division.
As an experienced veteran of the payments industry, Tubb most recently spent two years as General Manager, Asia Pacific for the company, responsible for the region's business results, and prior to that established and ran the company's Professional Services group from its Amsterdam headquarters. He joined Ingenico ePayments (formerly Global Collect) in 2012, and oversaw the creation of the technical sales and consultancy groups who provide value-add services, functional consultancy and industry expertise to the global client base. Prior to his tenure at Ingenico ePayments he enjoyed a 13-year career in non-bank foreign exchange, leading business acquisition and growth teams in Europe, the US and Australia.
Tubb holds a Bachelor of Arts, Modern Languages from Southampton Solent University.
Previous:
Ingenico predictions: What's on the horizon for payments in 2020?
Next:
What 2020 will bring for payments in EMEA