Instant Payments: Death knell for credit transfers?
Rolled out in September, a combination of pan-European transactional innovations and new EU regulations are dramatically reshaping the payments landscape and ushering Europe into the instant payments era.
There's a buzz around instant payments, despite their first emergence in Japan as early as the 1970s. In pioneering countries, Corporates have been the early adopters using instant payments to pay their suppliers and employees. But elsewhere the transfers have been used simply as faster peer-to-peer payments (often on smart phones). Until now. Momentum has grown in the last decade as applications for real-time credit transfers have come into focus.
In reality, instant payments are an upgrade of the traditional wire transfer, allowing money to be transferred and available to the beneficiary almost immediately, rather than after several business days. The advance could radically reshape the retail payments landscape. The ECB (European Central Bank) believes instant payments could break the Visa/Mastercard duopoly.
Consumers in today's digital economy expect immediacy. The rise of instant messaging, smartphones and online banking means that we expect to be able to make payments on-the-go, and merchants and businesses are increasingly demanding the same functionality.
Regulators too are nudging the payment method along, keen to reduce the use of cash, as a means of tackling financial crime.
Ingenico's Europe (SEPA) Payment Strategic Director, Regis Massicard explains how we could see real-time transfers integrated into stores and online transactions sooner than we imagine.
What are instant payments?
Instant payments are account-to-account transactions where the funds are transferred immediately. They're similar to standard credit transfers, except the beneficiary can see the funds within seconds and can reuse them straight away. Currently there are 30 live IP schemes, while an additional 18 are set to launch in the next few years.
They're not brand new but they've had a huge impact as payments can be made and cleared instantly, 24 hours a day, 365 days a year. The largest user bases in Europe are currently in the UK, the Nordics and Poland.
Who is using instant payments?
When instant payments were first introduced in the UK, it was thought of as an alternative to cards or cash. It was rapidly adopted by corporates who were using the system to pay suppliers and staff, and by consumers for large payments. Average transaction amounts were above £800 initially. The recent introduction of mobile-based initiation solutions opened up new use cases such as peer-to-peer or retail payments. In Nordic countries, instant payment introduction was first triggered by P2P mobile payment apps, which extended the addressable use cases at a later stage.
What's changed?
A few EU countries created their own, domestic Instant Payment schemes, without interoperability, but as part of the SEPA (Single Euro Payments Area) project, the SEPA Instant Credit Transfer (SCT Inst) was introduced in September 2017 across Europe and has been slowly gaining traction ever since. From September 2019 the second Payment Service Directive (PSD2) will mandate banks to publish APIs and open payment account information for registered providers. That will be transformative, as it will enable merchants to directly and securely initiate transactions with banks via their PSP. Without this third-party access requirement, using instant credit transfers in retail or e-commerce use cases would be much more complex and problematic.
Where can instant payments be integrated?
Though this requires some work, integrating instant payments online will be relatively easy. The payment page will look familiar, and the payment funnel will be similar to some existing payment methods, so the user experience will not be impacted.
Many merchants are also eager to be able to take instant payments in-store, but the need for strong customer authentication can make the user experience clunky and slow. We're actively working with several payment bodies to amend the regulation or implement new technologies or frameworks that will enable seamless authentication.
What are the benefits for merchants?
Merchants see instant payments as a real opportunity, because they get paid immediately, which completely removes credit risk and brings some sort of payment guarantee.
Card transactions also have an immediate guarantee once customers have entered their PIN. While there is a cost with instant payments, many merchants expected it to be lower than the cost of accepting cards.
For merchants selling high-value goods, the higher limit is another benefit. Cards typically have a monthly spending limit of €3,000-5,000. Even though currently limited to €15,000, SCT Inst can handle transactions that couldn't be completed by card. Additionally, this €15,000 limit will be extended to €100,000 in July 2020.
What are the benefits for consumers?
The benefits for the consumer are less obvious but do exist. The higher limit is a clear advantage if you want to buy high-value items such as a car, a high-end TV or furniture, or when you don't want to carry large amounts of cash, i.e. for buying second-hand high-tech equipment. The new directive will also mean that consumers have to be redirected to their own bank to authenticate any instant payment transaction – that can be perceived as more secure than entering your card details online on a merchant page.
The uptake will really depend on existing payment habits. In some countries people are cash-minded, whereas in others, consumers tend towards paying by card. For e-commerce transactions for example, credit transfers are not so popular in countries such as France and the UK where people prefer to use their cards, but that's different in Nordic countries, and the Netherlands.
SCT Inst is currently an optional offering for banks, so not all are ready yet – another limiting factor.
Also, a few banks have started billing consumers for instant payment transactions (typically around €1), therefore drastically reducing the addressable use cases. It's fully understandable as banks have had to invest heavily in their infrastructure to support instant payments and need to find a business model to support it, but that's not what we expect to see in the long run. If it takes longer to pay, if it's more complex and more expensive, people will just use their cards. To encourage customers to pay by instant transfer, we may see merchants incentivise the payment method by offering some sort of discount or cash back that would benefit the consumer.
What solution does Ingenico offer for instant payments?
Our ecommerce payment gateway is already compatible with instant transfers as we propose payment methods based on Instant Payments. We're also planning to offer a white-label solution in Q4 2019, as soon as the ecosystem is ready.
Merchants are keen to offer instant transfers as the point-of-sale instore too, so we're actively working on a solution, and we already have a proof of concept in project with a large retailer. We want to make instant payments a credible alternative to cards so as to offer more choices and possibilities to merchants and consumers alike.
What is the growth potential of instant payments in the payments market?
I believe that ultimately instant payments will completely replace the standard credit transfer and will become the new normal in the next 8-10 years. Everything is immediate these days, so waiting for your payments to clear is old fashioned. I don't think it will replace cards yet – that will take longer – but I do see a bright future for instant payments.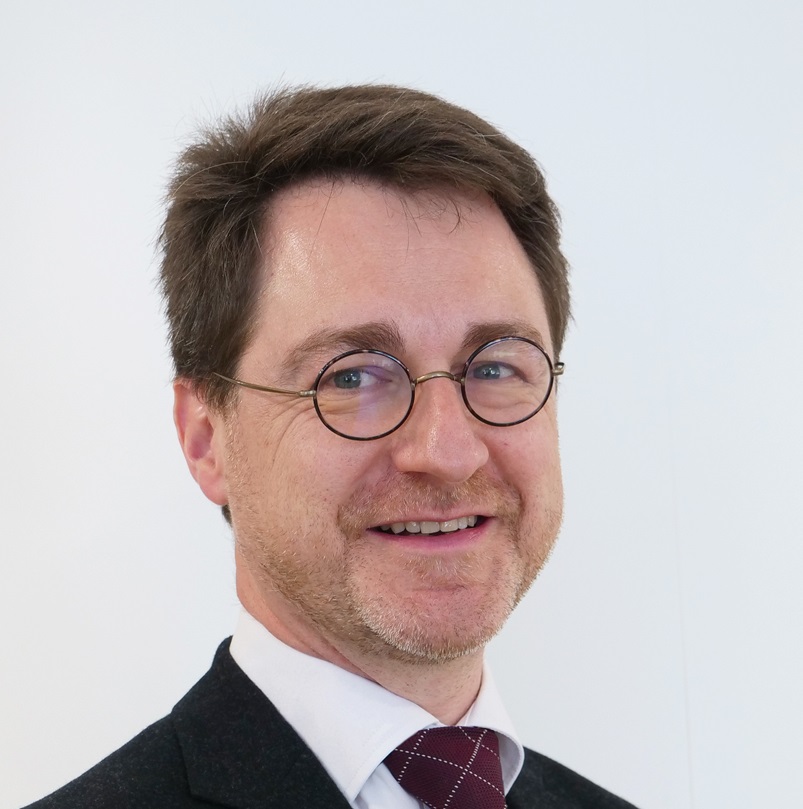 Régis Massicard is European Payment Strategic Director for Ingenico Group. In this position, he is in charge of market analysis and strategic initiatives within the SEPA region. He is also following closely the regulatory and standardisation initiatives impacting the Payment Industry, and is involved in nexo standards development. Previously, he occupied different positions within Atos Worldline, in strategic marketing, business development and product management.
Previous:
How to digitise consumer loyalty and maximise conversions
Next:
Delivering a return on convenience: how retailers can build a new network to win customers and keep them