The true cost of fraud for online retailers
As consumer behaviors and patterns change, so do the challenges of managing fraud and securing transactions. Below, we break down how much today's retailers are really spending on fighting fraud.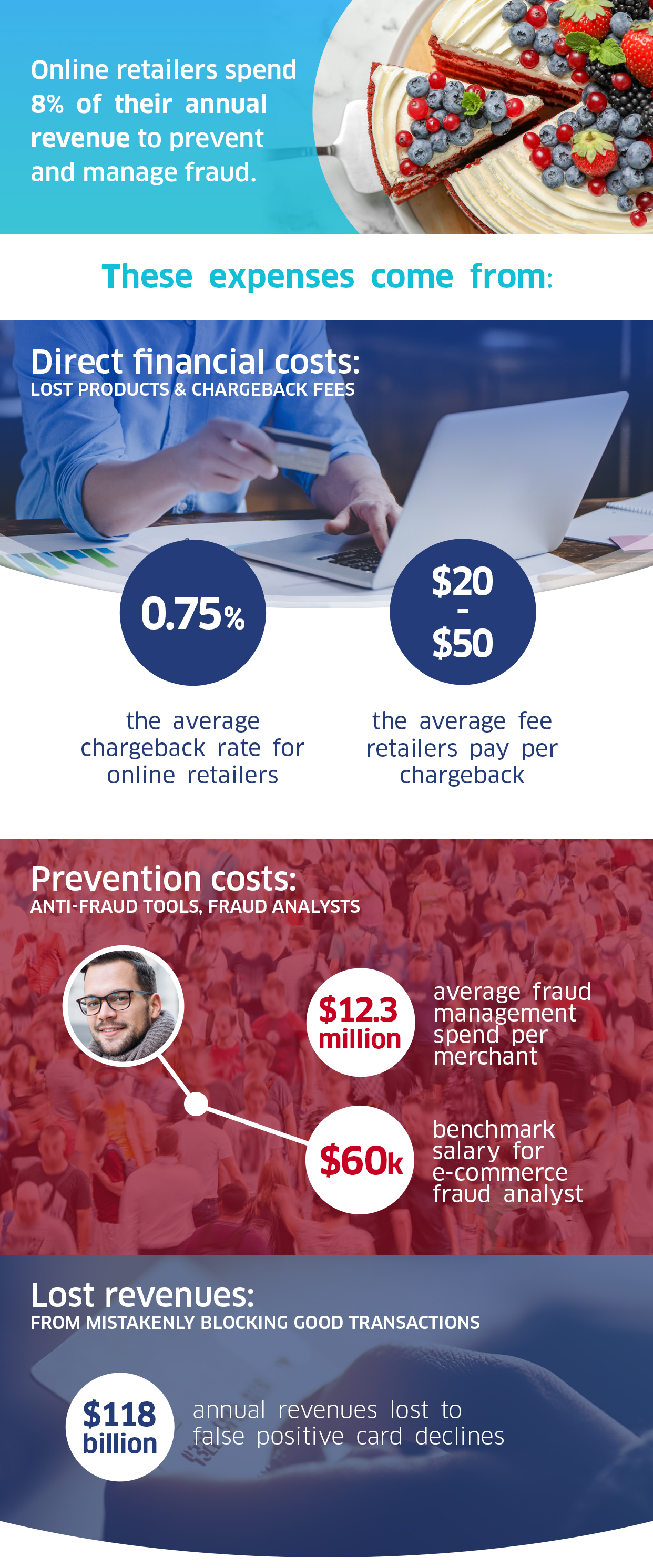 How fraud surges during peak shopping season
In the last few years, incidents of online fraud have been on the rise—and it has become especially prevalent during the holiday shopping period. In the following fact card, we reveal how key shopping days are luring both genuine customers and fraudsters to online stores.

Data sources:
Statista: Holiday season e-commerce - Statistics & Facts

ACI Worldwide: Fraud Attempts Expected to Increase 14 Percent During 2018 Peak Holiday Season

Econsultancy: Stats, sales and successes from Singles' Day 2018
Previous:
How to process international travel & hospitality payments effectively
Next:
How to process international travel & hospitality payments effectively