The biggest fraud risks and costs for digital business
Digital goods and services are by definition intangible—and this makes them a particularly attractive target for fraudsters. Below, we explore the most common risks for digital businesses and the heavy financial toll of fraud.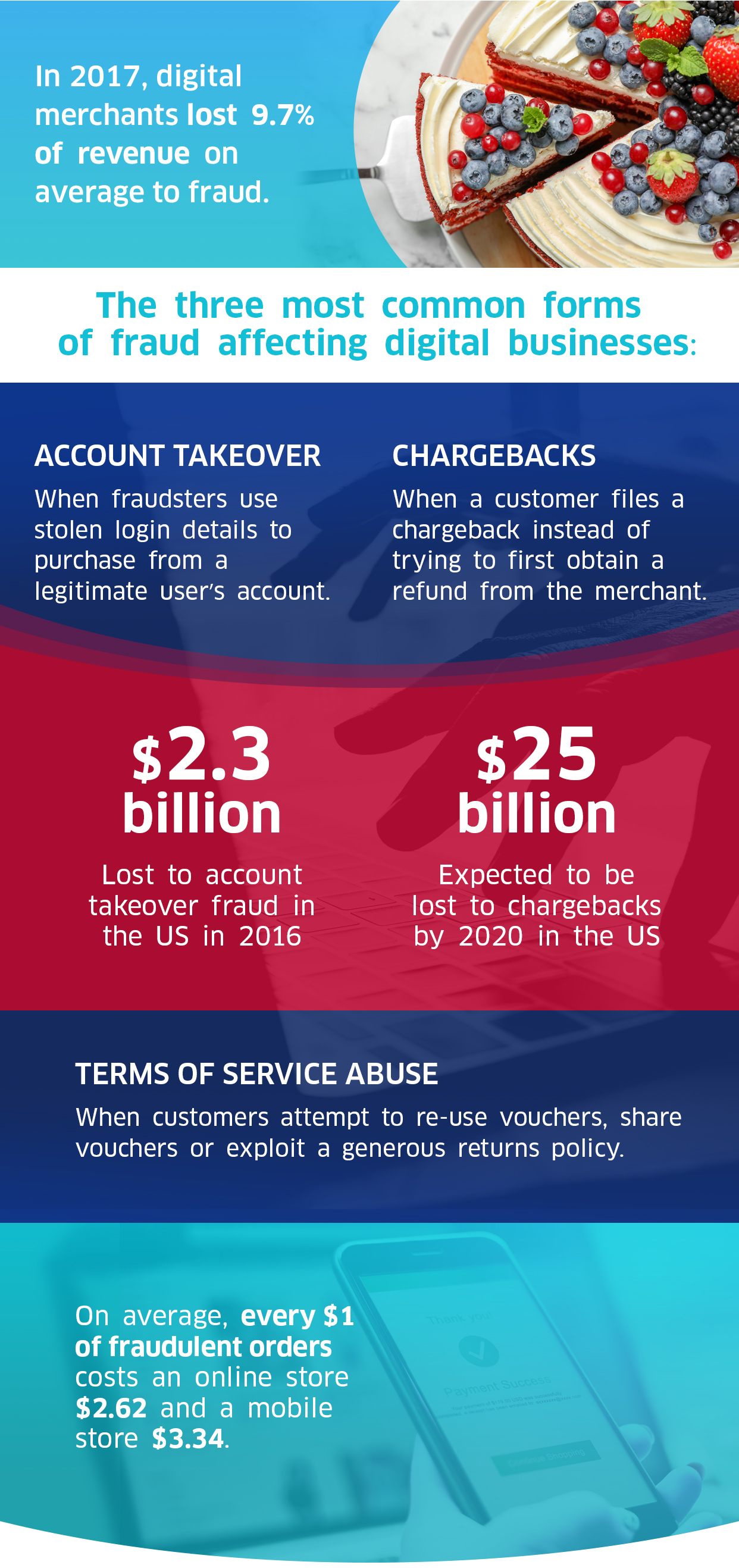 Mobile fraud and phishing – two key threats for digital business
More and more customers are turning to their smartphones to buy digital goods & services – and fraudsters are following close behind them. In this fact card, we explore how mobile fraud and phishing are becoming a growing concern for digital businesses.

Data sources:
Ravelin: Fraud detection for digital goods
LexisNexis: 2018 True Cost of FraudSM Study for the Retail Sector
Previous:
Customer centricity is shaping payments in the travel industry
Next:
Customer centricity is shaping payments in the travel industry