From spark to flame: Three essentials for ecommerce entrepreneurs
We're calling all those that dream big, the visionaries, and anyone with a fire in their belly who refuses to accept anything less than success. It's time for your chapter.
If you are working on something that you really care about, you don't have to be pushed. The vision pulls you. – Steve Jobs
With My Business, My Story, we're championing the people who put their business dreams into action. We want our busy entrepreneurs to take a moment to reflect on how far they've come and celebrate the passion, grit and determination that got them there.
With the spotlight on each unique story we see that entrepreneurs are more diverse now than ever. But whoever they are, whatever their background, using the internet to trade has been crucial to their growth. That's because the digital world doesn't discriminate; entrepreneurs and global corporations are all dealt the same deck of opportunities. What gets businesses ahead is not their size or status, it's what they're willing to put in – and the three key strategies that they use to get there.
1. They're thinking big
For businesses to spark an inferno, their processes have to be as big as their ambitions. That's exactly what experience gifts company, Smartbox, showed us when telling its story. Ten years ago, the group dreamed of rapid expansion around Europe but found the challenge of going cross-border wasn't always a walk in the park.
By keeping focused on the end goal and putting the right processes in place to make it happen, it now successfully trades 180,000+ unique experiences in over ten countries throughout the continent.
And here's what Smartbox's Treasury Director, David Derai, had to say about it: "We couldn't have done it without Ingenico as our partner […] we forge ahead together, working to make the customer experience as easy and seamless as possible." (Read the full story)
Thinking big doesn't translate to spending more money. It means finding scalable and robust e-commerce solutions that can adapt to your future requirements – things like the increased traffic, distribution and transaction volume that your business has potential for. It's thinking long-term.
Take international regulations, for example. It may not seem important to you now, but meeting these requirements will be crucial when you're en route to a global expansion. Don't limit yourself early on by keeping your ambitions small; don't constrain your thinking into a checkbox.
2. They've got their priorities right
We joined another of our cohorts, Potager City, on its mission to bring fresh fruit and vegetables directly from the producer to city centre inhabitants. As well as supporting local agriculture, its founder and director, Yoann Alarçon, wanted to make sure customer data was safe and consumers were never turned away.
He explained: "We want our customers to feel safe when they tap in their bank card number. We must also respond to peak periods and never have any problems at payment stage."
Yoann understands that getting a business up-and-running, primed for online growth, means three things: putting security first, developing a stable infrastructure, and optimising the user experience to keep it simple, functional, and localised.
If your priorities are right then consumers will be ripe and ready to begin shopping with you. You'll also avoid the dreaded conversion crisis that leaves 60% of purchases abandoned before payment. If your customers feel safe, can easily pay in their preferred method, and have a memorable, human experience with you, then you have nothing to worry about – it's that simple.
3. They're not alone
Whether you're about to take your first steps, looking for further online growth, or about to launch internationally, establishing yourself can't always be done alone. And it doesn't have to be; entrepreneurs are networking maestros for a reason. They know that working hard with the right people can be the difference between reaching a few hundred people and a few thousand, or million.
So when it comes to the most crucial step of making a business successful, there are people out there to help. Now, businesses of all sizes may hear the words "payment infrastructure" and run, but stop right there. If you want money for your product then, believe us, you need to make it quick and easy for your customers to pay. Innovative parking app that lets users find a nearby on-street parking space and pay for it online, OPnGO, knows exactly what we're talking about.
Discussing its payment support system, OPnGO's Chief Customer and Data Officer, Arnaud Parfait, told us: "Ingenico is a partner that has worked alongside us since the beginning of the adventure, and which has been absolutely key to our international expansion."
Living up-to and excelling past your full potential is really something to celebrate. We want to make sure entrepreneurs never lose hope of getting their visions out of their heads and ready for the next available customer.
For more on how we can help your growing business, read our free eBook: The Essential Guide to Developing Your eCommerce Business.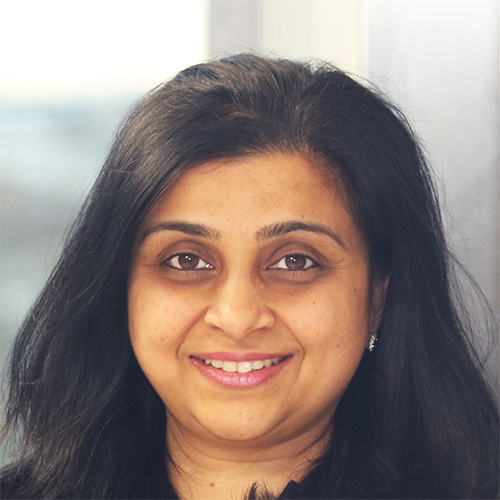 Sangeetha Narasimhan Regional Marketing Director, EMEA / Ingenico Retail SMB
Sangeetha leads the marketing function at Ingenico across Europe for the small and medium businesses division. Sangeetha brings a combination of marketing, payments and eCommerce expertise to Ingenico. She focusses extensively on helping build thought leadership and expert guidance to online businesses on International expansion, mobile payment experience, checkout conversion, fraud prevention and other aspects of payments that can help businesses grow further. In her current role, she is passionate about using data and customer insights to help small and medium retailers grow their business.
Sangeetha holds a Bachelor of Science degree in Visual Communication from Loyola College, India and a Masters in International Business & Management from Sheffield Hallam University in the UK. She can be found on twitter @sangeethacn and on Linkedin here where you can find her discussing best practices in marketing, payments, ecommerce as well as cricket, football, books, gender diversity and inclusiveness .
Previous:
Shaping the future of the payments industry
Next:
Ingenico behind the scenes