4 Ways Smaller Retailers Can Increase Online Sales Conversions During Peak Sales Days
Cross-border selling presents a big opportunity for smaller, independent retailers to boost their revenues during seasonal peak sales events. But to take full advantage, their online checkout has to offer a secure and familiar environment to convert international browsers into buyers.
Our extensive research into Black Friday customer behaviour across Europe shows that such sales events offer smaller, independent retailers the opportunity to compete on a domestic and international level with retail's biggest names. Across Europe's biggest markets, customers are willing to look at international sites to find the best deals and most unique products.
The challenge for the smaller retailer is to make sure their online store not only welcomes international shoppers to browse, but to complete their purchase.
Whilst certain countries' consumers are open to searching Europe-wide for that specific gift or best deal, security fears and poor user experience can prevent access to certain markets. France and the UK list security as a top priority when choosing where to shop online, and both countries represent the lowest percentage of international shoppers during peak sales events like Black Friday.
Once you have prepared your promotions and put processes in place to manage the expected increase in sales, how can your business overcome the global barriers to conversion during peak sales days and subsequently increase online conversion rate? The answer is to optimise the checkout experience, by addressing the following 4 areas.
1. Offer their Preferred Payment Methods
There are over 170 payment methods in use worldwide. Across Europe, though the number is smaller, the diversity remains. This is a critical element of eCommerce selling internationally and user experience. If a consumer is not met with options to pay via a trusted payment method, they are likely to halt their purchase, and worse still, turn to a competitor where they can complete their transaction in their desired way.
Offering credit cards, online fund transfer or e-wallets that your customers want to shop with will make your business stand out and increase conversion. By using an advanced global payment solution such as Ingenico, your business can benefit from 95% coverage of payment methods across Europe with just a single integration.
2. Allow Customers to Pay in Their Local Currency
How does a customer know they are getting a bargain during the sales period, if the price is not displayed in a familiar currency? Rather than expecting customers to research the current exchange rate, display prices in, and allow them to pay via, their local currency. Across Europe, this is made simpler by the Euro, but UK based shoppers are only likely to convert if they see prices and can pay in GBP.
This not only creates trust between your business and customers, but limits the likelihood of chargebacks and returns due to customers suddenly paying more than they expected at the point of checkout. International payment processing becomes more efficient for your business and makes reporting and analysis of international sales clearer and more valuable.
3. Optimise the User Experience
Without clear instructions of how to complete a purchase, it is highly unlikely that a customer will convert. And once customers have overcome any concerns of entering payment details into relevant fields, customers will demand a smooth and simple method of input regardless of their device. The following elements are crucial to the user experience:
Speak their language – ensure your checkout pages are translated.
Offer a responsive checkout page – if we consider Black Friday as an example peak sales day, around a third of all online purchases will be made via a mobile app. Ensure your checkout experience is optimised for mobile.
Consider enlisting chatbots – growth in social commerce across Europe means smaller businesses should consider rooting the payment experience within a messaging or social platform.
Keep up with technology – voice activated assistants such as Alexa and Cortana are now a channel for completing online orders and payments. Make sure your payments system can understand such commands.
4. Step Up Your Online Fraud Management
By offering more payment methods and widening your customer reach, the risk of fraud increases. Sophisticated fraudsters look to peak sales days to strike as their activity becomes harder to spot amongst the increased volume. During peak sales events, it is even more crucial for smaller retailers to strike a balance between monitoring and preventing fraud, whilst not disrupting the payment experience for your global customers.
Consider your authorisation processes to ensure that genuine payments can be processed efficiently to maximise conversion and avoid losing sales during busy sales periods. We work closely with issuing banks and combine technology with dedicated online fraud management teams to proactively monitor transaction patterns and behaviour, to spot fraud before it even occurs.
Reach Peak Performance During Peak Sales with Ingenico
Grab the opportunity of cross-border selling with both hands. Download our eBook: Reach Peak Performance During Peak Sales Periods for European market insight and more advice on how to get more customers to your site and increase online sales conversions.
​
Anouk Arendt / Regional Sales Director, Europe, SMB, Ingenico
Anouk leads international expansion and growth across key markets in Europe for Ingenico's Small and Medium Business division. She brings over 20 years of experience in the payments industry to help merchants of all sizes accelerate their growth through in-store, online or mobile commerce. Based in Brussels, Anouk has held various positions at Ingenico from being the Country manager for BENELUX to Head of Sales Multi-Channel and now heading the European sales teams. Prior to Ingenico, Anouk has worked in management positions in CCV Belgium, Adecco and Atos Worldline.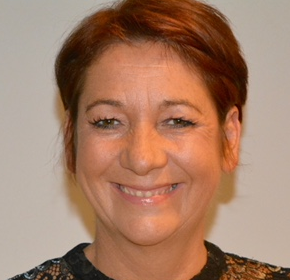 Previous:
3D Secure v2.1: Data is driving the next generation of card fraud risk management and user experience
Next:
Cracking the Russian market