Recognizing the right transaction: why do you need to review manually?
The thought of manually reviewing every seemingly suspicious transaction might be daunting, but it does not have to be. With a little bit of practice and the right checklist, you can spot fraudsters easily!
As technology becomes increasingly sophisticated, so do fraudsters, posing new and ever-evolving challenges to fraud prevention managers and merchants. Nevertheless, for transactions to go through, online merchants should be able to trust these transactions and make sure they are not fraudulent.
As a merchant, when you don't have fraud experience, any transaction from a foreign IP could seem questionable. On the other hand, you would not want to label high-value transactions as fraudulent when they are not.
There are many ways to sift through your transactions. Fraud Detection Services, such as our advanced solution Ingenico Fraud Expert Scoring, can help you score transactions based on your requirements – from industry standards to fraud issues you have encountered before. But when transactions are scored as medium risk, which can indicate suspicious behaviour but might not be, they should not be automatically declined. That's where the manual review comes in.
Miriam Zriniova, Risk & Fraud Consultant, and Laurent Auerbach, Team Leader Fraud Consultant, know all about fraud detection and prevention. We asked them to explain how manual review works and how merchants can benefit from it.
Download our manual review checklist
What is the point of manual review?
To the untrained eye, every deviant transaction might look like fraud. If a merchant gets a fraudulent transaction from a Canadian IP, they might panic and block all future Canadian transactions – even though not all of them will be fraud. About 95% of the transactions that are flagged doubtful by fraud detection software, will be accepted in the end. So blocking every shady transaction without looking at them, decreases sales and profits. Reviewing transactions will also help you optimize your fraud tool settings as they should be adapted based on the fraud that is happening at the time. This inadvertly will increase your conversion.
How do I get started?
With Fraud Expert Scoring by Ingenico, you can configure the rules and limits of your scoring list. You can do this on your own, based on global risks and previous fraud you have encountered, or with the help of one of our consultants.
Of course, this configuration starts with asking the right questions. Before starting the configuration, ask yourself how prone you are to fraud and how you want to handle it. Are you in a business where appropriate fraud detection and protection are key elements? Do you need consultancy on that topic, or are you able to set up a strategy on your own? Do you have a high volume of transactions with a low value, or the other way around? All these questions influence the way you have to handle fraud.
Download our manual review checklist
What kind of fraud detection tools are available?
Fraud detection comes in many forms – from device fingerprinting to real-time behavioral mapping and from IP Geolocation Tracking to Cross-Merchant Intelligence. We can help you figure out what tool to pick, and get it started.
When using Fraud Detection Software, do I have to manually review all flagged transactions myself?
No. But you can! Using our manual review checklist, will help you spot fraudsters and their suspicious behavior. The one thing to remember is this: when it seems too good to be true, most of the times, it is. When you normally have 100 transactions a day with an average basket value of 50 euros, and yesterday you got 500 transactions with a value above 200 euros, be cautious, as you may be under a fraud attack. Look out for the location of the IP address, check whether the name of the consumer corresponds with the name on their card and if their email address makes any sense.
If you have a very high volume of transactions, or if there is any other reason why you wouldn't want to do these reviews in-house, you can delegate your manual review to our experts, so you can reallocate precious resources to core business activities instead.
How do I benefit from this?
With the right tool and the right configuration, you can reduce fraud, maximize approvals, minimize chargebacks and reduce operational cost. Getting your fraud prevention right, helps your customers trust you and reduce the fraud costs. You can make it tough on fraudsters, while providing your customers with a smooth online shopping experience!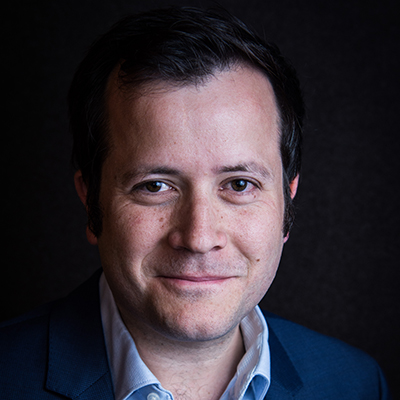 Laurent Auerbach / Team leader of Risk & Fraud consultants at Ingenico ePayments
Leading the Risk & Fraud team since 2016, Laurent builds innovative and customized fraud solutions for Ingenico's merchants depending on their business model and specific needs.
His main objective is to help them monitor their activity, mitigate fraud risk and increase conversion rate.
Miriam Zriniova / Risk and Fraud consultant
Miriam has been working as the Risk and Fraud consultant for Ingenico for the last 4 years.
Having previous experience in fraud domain, Miriam brought a wealth of knowledge to the team and is in daily interaction with our merchants to help protect them and to prevent future fraud based on their needs and requirements.
She is helping to shape the fraud tool by working closely with the product and development team.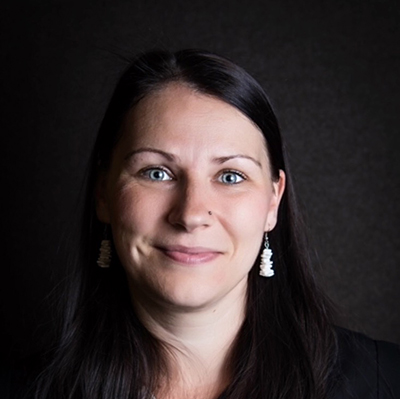 Previous:
Forecourt revolution: so much more than a petrol station
Next:
Instagram launches in-app payments