Merchants are losing time to embrace IoT, personalization and gig payments
by Miche l Léger, EVP Innovation / Ingenico Group.
The next few months are poised to introduce new payments innovations and unique commerce experiences for consumers. Early trends from trade shows reveal the industry's commitment to digital and connected devices, leaving the door open for payments to adopt new technologies that enable consumers to pay securely and conveniently.
There were a few key drivers that helped facilitate a technology evolution that got us to this point. Firstly, many of the world's largest technology companies made commerce an integral part of business operations and future customer engagement strategies.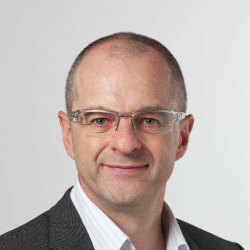 This can be seen on multiple fronts, from social media and chat giants, such as Facebook and WeChat, to automotive, to in-home technologies like fridges and TVs. Secondly, leaders from across different industries, including retail, restaurant and hotel and lodging, reaffirmed their commitment to omnicommerce with reinvigorated online strategies. Lastly, innovations in connected technology showed no signs of slowing down, with retailers and commerce giants forced to consider the true breadth of omnichannel commerce as a necessary evolution to survive.
Here are a few insights and trends that payment companies will need to keep an eye on in the very near future.
Omnichannel becomes more seamless. As we move further into 2018 and beyond, consumers are starting to rely more heavily on multiple channels to complete a purchase. For them, the emphasis will need to be on how these channels connect to provide a seamless experience. This is in part due to the fact that this generation is digitally native and expects to seamlessly shop how, when and where they want with instant gratification. As such, we'll start to see more online players look to move in-store, as we've seen with Amazon, and traditional retailers continue to expand their online presence, as Walmart has.
More unattended and IoT devices will accept and initiate payment. With such a variety of devices and objects available that are able to connect to the internet, we'll begin to see these devices being used to accept and initiate payments. For consumers this means that their fridge, car, home assistant, smart watch, etc., will be able to initiate digital payments both online and on-location, and some will even be able to accept payment as well. For merchants, this means they'll be able to connect with consumers virtually anywhere, whether it's through a digital advertisement in a mall, coffee machine, smart mirror, etc., making it easier to initiate impulse purchases and a more seamless payment experience.
Friction = No Sale: With many consumers being digitally native, instant gratification has become an expectation in virtually every aspect of their lives, including in their shopping experience. Because of this, when they do experience friction during the checkout experience, whether, in-store, online or on their mobile devices, shoppers will more readily abandon their intended purchase.
The customer journey will depend upon personalization: In addition to becoming accustomed to instant gratification, consumers are also becoming used to things being personalized for them, which is a trend we'll continue to see spill into how they shop. Whether it's a targeted email based on items they might like or a personalized shopping experience either in-store or online, consumers want to feel like they're important and special. With so much personal data readily available, consumers will expect brands they identify with to use it to make every interaction unique to them. The businesses that are able to do so will be the ones to capture consumers' loyalty.
Evolution of the Sharing Economy: Everyone is a merchant: The sharing economy has evolved so that people can rent out their car, room, tools and even their dog. With this evolution, every consumer also becomes a merchant who needs to be able to accept payment. With this, we'll see a rise in consumers wanting to be able to accept in-person and online digital payments, which can be done through a variety of formats including, mPOS, peer-to-peer solutions like Venmo, Zelle, Facebook Messenger and Apple Pay, or through sites like AirBNB and Turo.
Download the "P2P payment trends" infographic
We do know one thing. The customer experience is continuing to evolve and it will be imperative for players at all points of the purchasing journey to make any touchpoint as customized, as engaging and as seamless as possible.
This article first appeared on Paymentssource
Download the "2018 payment trends" infographic

Michel Léger, EVP Innovation
Michel has over 25 years of international experience in electronic payments.
Michel Léger (1960) was appointed EVP Innovation in January 2015. He joined the Group in 2010 to take over management of the company's EMEA segment and became EVP Marketing & Global Sales in 2013. He began his career with Schlumberger in 1985 where he was in charge of sales and marketing for the North American market. In 2003 he was named General Manager of the Payment Terminal Division for Axalto (ex Schlumberger) and held a similar position at Gemalto until 2009. He also helped develop Gemalto's e-payment market on a global scale.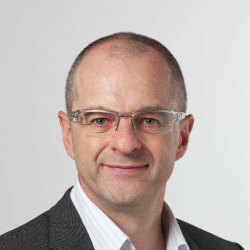 Previous:
Highlights from Money/2020 Asia
Next:
PIN on Glass to revolutionize retail payments