Smartphones overtake shopping malls
US eCommerce is poised to account for 10% of total US retail sales in the fourth quarter of 2017 as mobile phone-based shopping surges in popularity.
Nearly two-thirds of US smartphone owners made a mobile purchase in the past six months and the switch to e-commerce will likely see a quarter of American malls close by 2022, Credit Suisse forecasts.
Shopping falls into two broad categories, each accounting for about half of sales; "search" in which the consumer knows what they want to buy; and "discovery", or impulse purchases.
"While in the pre-digital world, department stores and multi-brand retailers dominated both Search and Discovery, today Search has been taken over by Amazon and Google and now social media is usurping their role in the consumer Discovery process," Evercore ISI wrote.
In the US, discovery shopping marketplaces are proving a big hit with consumers, with Tophatter likely to generate around $300 million in sales in 2017 and Wish recently valued at over $8 billion.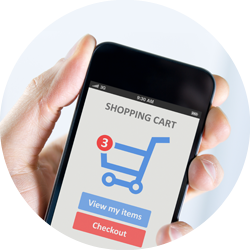 Previous:
US holiday season retail sales set new record
Next:
Digital Literacy Paramount To Transform India Into A Cashless Economy