Digital Literacy Paramount To Transform India Into A Cashless Economy
By Sunith Menon, Managing Director Ingenico India
While the debate continues on whether Demonetisation was indeed a success or a failure, what is evidently clear is that it accelerated the need for digital literacy, required to have a revolutionary impact on the financial behaviour of Indians for generations to come.
Post demonetization on November 8, 2016, there was a stupendous increase in digital transactions due to the overall shortage of currency in circulation. The urgent initiatives taken by the Government with the support of RBI came to the aid of the cash-starved population. The launch of Unified Payments Interface (UPI) by the National Payments Corporation of India (NPCI) was a huge boost for the citizens. NPCI launched the Bharat Interface for Money (BHIM) app, providing an additional interface to customers to connect to UPI besides banks' own apps. In parallel, there was also a large POS deployment drive undertaken by Banks. There has also been a strong awareness drive by the government and the RBI to adopt these digital modes of payment.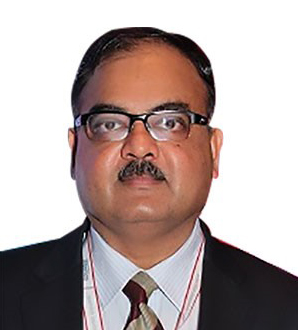 The push towards a less-cash society received an impetus in this period with a very visible growth in payments through credit cards, debit cards and prepaid instruments. According to RBI data, the number of debit card transactions increased from 817.51 million to 1040.97 million from January 2016 to January 2017 and PPI transactions increased from 65.25 million to 295.8 million for the same period. IMPS has seen a 160% jump with 67 million transactions in March 2017 against 26 million a year earlier.
Mobile is also becoming the focus for all shopping decisions since last few years. Mobile commerce is likely to jump to 45-50% in 2017 against the 30-35% of last year's e-commerce sales according to the ASSOCHAM-Resurgent India study. The study added that 50% sales come from mobile with the majority being first time users. It also observes a surge in the number of people shopping on mobile across India with tier II and III cities displaying increased dominance.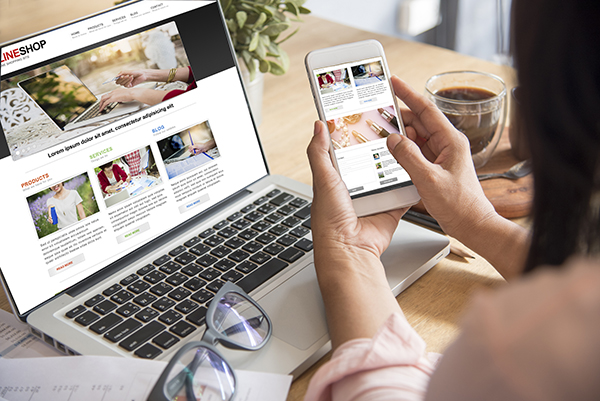 Mobile shopping is spurred by smartphone penetration in the country. Supported by progressive regulatory policy, the mobile digital payments industry is at an inflection point and is set to grow exponentially. This is due to increase in connected devices such as 4G services and smartphones. The report from the Internet and Mobile Association of India and market research firm IMRB International says that 77% of urban users and 92% of rural users consider mobile as the primary device for accessing the Internet, largely driven by availability and affordability of smartphones. According to the Digital Payments 2020 report by Google & Boston Consulting Group, the smartphone explosion will usher in a new era in digital payments in India over the next few years that will see digital payments exceed $500 billion by 2020 and non-cash transactions exceed cash transactions by 2023.
Most of the necessary ingredients for gaining a multi-fold growth in digital payments are in place. In the next few years, technology will be the single most important factor for the digital payments industry. Voice-based payments, biometrics and iris authentication through mobiles, QR codes, wearable devices and IOT will play a significant role in driving the adoption of digital payments. This rapid adoption of technology will enable thousands of Indians to become part of a global community. But, there is also a widening gap between those with access to these tools and those without the ability or means to do so.
The main objective of the various members of the ecosystem should be the awareness and literacy towards digital payments especially covering the children and the elderly. It is important to dispel doubts and fears that senior citizens have about digital money and the security of their transactions and equally important to induct the younger generation in the digital payments space at an early age. Apart from campaigns like 'Banega Swach India' in schools, there is a need for campaigns such as 'Banega Digital India' for awareness purposes.
We recently organised a Digital Payments workshop for senior citizens at a park in Mumbai and the response towards it was quite overwhelming. This reinforces the need for awareness through workshops and demonstrations on digital payments especially for populations who are not native to smartphones, internet or banking which mainly includes the elderly and rural population. The time to begin is now!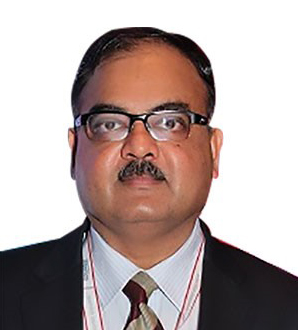 Sunith Menon / Managing Director, Ingenico India
Sunith Menon is the Managing Director of Ingenico India. It is under his leadership that the company is integrating the online businesses of Ingenico in India which is TechProcess and E-Billing Solutions. He comes with over 14 years of work experience in Financial Services and Banking in various capacities in Asset Funding, leading the merchant acquiring business with and managing large diverse teams.
Mr. Menon is a Bachelor in Technology from National Institute of Technology, Calicut and started his career as a Sales Executive with Bajaj Auto Ltd .
Visit TechProcess website
Previous:
Smartphones overtake shopping malls
Next:
3/4 consumers want to shop through their TV