Growing faster cross-border: Understanding the Latin America Landscape
By Matias Fainbrum, General Manager, Latin America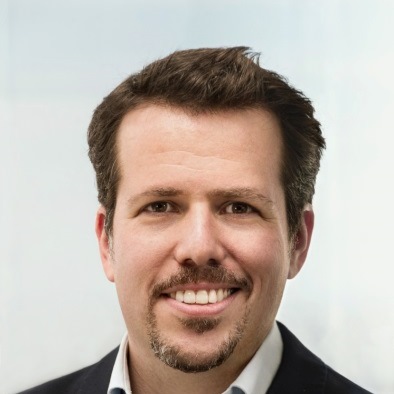 With 33 countries, 14 territories and 22 currencies, Latin America is diverse and dynamic. By the same token, the dynamism in the region has contributed to fluctuating economies, volatile currencies and at times, quickly changing and uncertain political climates. All of this makes Latin America a very different playing field than its regional counterparts to the north, east and west.
As global eCommerce has exploded over the last several years, Latin America has remained a harder region to successfully penetrate. There are a couple of basic stats that help explain why:
A very small portion of the population has credit, with only about 30% of adults across the region having access to credit cards.
Cash is still very much king, with 91% of transactions taking place in cash (including cash-based convenience and bank payments) according to this Raconteur report.
A staggering 65% of all adults remain unbanked, as reported by McKinsey on Society, which is significantly higher than the global figure of roughly 50%.
Despite these barriers, there are several factors making this a very interesting time for eCommerce merchants to consider expanding into or across Latin America. These include changes to the acquirer landscape, the increased ability to shop online using debit, and the growth of mobile.
The acquiring industry is opening to competition
Acquirer concentration in Latin America has long challenged eCommerce growth, particularly for foreign companies looking to grow cross-border. Although there are a number of payment service providers (PSPs) in the region, until recently many countries had limited options for credit card acquiring. Brazil led the way to changing this in 2010 when it began opening up acquirer competition, but much of the rest of the region has been slow to catch on.
If you're wondering what is the big deal between multi- and single acquirer systems for eCommerce merchants, consider that conversion and the customer experience are at its best when payments are barely noticeable. Purchases that take place in a single-acquirer environment can lead to abandoned shopping carts, broken transactions, frustration and lost customers.
In multi-acquirer systems, customer payments can be routed to more than one acquirer. This way, if one acquirer fails or goes offline, or if a payment is flagged or delayed by one acquirer, transactions can be re-routed to a different acquirer so that they still have the highest chance of being converted to sales. All of this can happen in seconds, without the customer even noticing, but it can have a positive impact on the success of the transaction, which impacts conversion rates and customer satisfaction.
Debit cards are facilitating eCommerce expansion
Until now, and still today, non-card, offline payments dominate the region. In order to make online payments, consumers rely heavily on cash-based payments such as such as Brazil's well-known Boleto Bancario system whereby consumers first go in person and use cash to purchase vouchers which are coded for online purchasing. In Mexico these offline, cash-based vouchers are typically done at convenience stores such as the widespread Oxxo chain. These payment methods remain a big part of Latin American payment cultures, but it is evident that new options are appearing on the horizon.
Roughly 11 million people in Latin America have access to credit cards and traditionally, they were the only ones with the ability to make online purchases with cards. By comparison, approximately 230 million Latin Americans have debit cards today and more people are starting to use them for online shopping as well, having a positive influence on eCommerce growth in the region.
Although debit cards have existed in Latin America for decades, most haven't been security-enabled for eCommerce purchases with CVV codes. Fraud and an inability to deny chargebacks has been a concern which prevented banks from enabling debit cards for online payments. However, we are now seeing indications on the horizon that debit card transactions will be a booster to increase demand for eCommerce merchants across Latin America, enabling them to reach new segments of the population.
The advantages of being able to use debit for eCommerce purchases are numerous with the two most significant being:
More consumers: With debit cards enabled, a whole new group of consumers can access products and services online that couldn't before, and merchants can reach consumers that don't have lines of credit, which can be more than half of the shopping population in numerous countries.
Decreased costs for payment processing: The fees involved in processing debit cards are lower than with credit transactions, making it easy for merchants to offer and accept more debit related payment methods.
Mobile creating more opportunity
The picture painted by mobile phones is perhaps most indicative to the eCommerce future. Latin America has the fastest growth rates in terms of smart phone penetration compared to the other regions around the world. According Statista, smartphone penetration per capita has grown from 7.6 % in 2011 to a projected rate of 39.1% by the end of 2017. It's expected to be at 43.2% by 2018 and we don't expect the trend to slow down in the years to come.
This is significant for online merchants with strong mobile payment offerings, who are considering a move into Latin America in the next few years.
Another effect of the widespread penetration of smartphones in the region is the social commerce boom that is starting to rise. It's no secret that many users rely on social media via mobiles to help them discover new products and services before buying and eMarketer has repeatedly noted that Latin America leads in this trend. In fact, social media has become a marketplace of sorts, for brands who want to promote and sell their products and services via mobiles in Latin America.
Our own research compliments the findings above as well. The global study that we recently conducted in collaboration with Oxford Economics on the Future of Money revealed that consumers in developing countries are significantly more comfortable with mobile money than those in developed countries: Approximately 80% of consumers in developing countries feel strongly that being able to use mobile money improves their purchasing experience. Moreover, consumers in developing countries are leap-frogging their counterparts in the developed world in adapting mobile wallets, and twice as likely as their counterparts in the developed world to use mobile payments for things like travel, entertainment, gaming, appliances, and clothing.
Based on this, it's easy to conclude that there are abundant opportunities for mCommerce growth in the region and my expectation is that conditions will quickly evolve and mobile commerce will grow quickly with it. Merchants who anticipate these changes and understand the way the market is growing will be best poised for success.
A Region With Lots of Potential
Despite the intrinsic volatility of the region, its outlook shows general eCommerce growth in the future. Based on proprietary Ingenico ePayments research, it's especially worth keeping an eye on Brazil, Argentina and Mexico:
Even while experiencing a big economic and political crisis, Brazil has shown steady growth in cross-border retail eCommerce, growing at an average of 17% per year over the past three years.
eCommerce grew 30% YoY in 2016 compared to 2015, and 88% of all transactions were made with credit cards. This growth path is expected to extends throughout 2018 and into 2019.
Between 2011-2015 Mexican eCommerce grew at an approximate 32% CAGR according and is forecasted to stay at a rate of at least 26% until 2019.
All of this to say that change is on the horizon in Latin America, and for a region that has long been challenging, we're looking at exciting times of opportunity ahead.
The road to eCommerce and mCommerce success is not simple or easy by any means, but Latin America offers a lot of promise. Considering improvements being made to payments infrastructures, the vast number of untapped potential online consumers, and the high percentage of those who are open to mobile commerce, the landscape is ready and willing for forward-thinking eCommerce merchants who understand the complexities.
By Matias Fainbrum, General Manager, Latin America / Ingenico ePayments
Matias is the General Manager of Ingenico ePayments' operations in Latin America, responsible for the company's rapidly growing footprint in LATAM, including Brazil, Argentina, Mexico and other key markets in the region. Matias joined Ingenico ePayments (formerly GlobalCollect) as Head of Business Development for LATAM in 2010 and under his leadership, the company grew its customer base in the region by 300%.
Prior to joining GlobalCollect, Fainbrum was Managing Director, Latin America for management consulting firm Business Minds. Earlier in his career, Mr. Fainbrum held various sales and marketing management positions at Oracle and Telecom Argentina. He holds a MBA from the Universidad Torcuato di Tella, and he currently lives in Buenos Ares with his wife and children.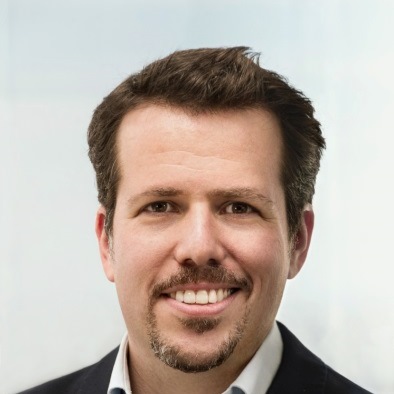 Previous:
Sweden heads towards being a cashless country
Next:
V-commerce set to take off