Get lucky: Gamification makes buying fun
Ingenico's gamification partnership with Belgian specialists Luckycycle promises to bring fun and anticipation to both virtual and in-store checkouts, boosting sales and providing consumers with irresistible opportunities to win the amount of their basket.
It's a simple but brilliantly effective concept – Ingenico Gamified Checkout offers customers the chance to win back their basket amount as part of the buying process. This means that instead of offering 10% discounts on an item or basket, merchants can offer a 1 in 10 chance to win that item or basket for free. Once payment is complete, the customer can then try their luck by playing a short, interactive game. Current game formats include a scratch card, gift box, random discount, and wheel of fortune among others.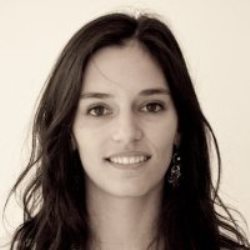 Far more than just being a nifty add-on, Ingenico Gamified Checkout aims to boost sales conversions. On average, 69% of e-commerce shopping baskets are abandoned before the prospective buyer completes the purchase, according to the mean of 37 separate studies analysed by the Baymard Institute.
A gamified checkout has been shown to increase basket conversions by 15% and the average basket value by 25%, Luckycycle estimates.
"Our main goal is to help our merchants boost their revenue, especially to basket spend and sales conversion rates," says Angèle Rivron, Product Innovation Manager at Ingenico ePayments. "Gamification at the checkout engages customers at the final step of the buying process. We will bring the gamified checkout to online and in-store – both channels will be linked and merchants can make it clear to the consumer that they can play through both."
Merchants can customize game parameters such as duration, prizes on offer, the type of products that qualify to play, and the probability of winning. It's common for retailers to offer consumers a one-in-10 chance to win back the value of their basket. To maximize impact, merchants can get creative – for example, tailoring games around a specific promotion such as for perfumes ahead of Valentine's Day.
"For Ingenico, we find Luckycycle's product fits nicely into our existing payment solutions. Gamification is outside our core expertise, so Luckycycle really helps to bring these value-added services to our merchants," adds Rivron. Gamification isn't just another discount offer customers have seen before. It's different from other types of promotion and the opportunity to win the basket back for free is a very strong tool to boost sales conversions."
Gamification will also boost relatively low conversion rates on mobile phones, which account for nearly half of global e-commerce traffic, yet barely a quarter of purchases. Some of these prospective sales are abandoned entirely, but often consumers browse e-commerce sites on their phone before either switching to a larger-screen device such as a laptop or table, or visiting a physical store. Of course, this switch inevitably leads to drop-outs, but the prospect of winning a prize immediately will encourage shoppers not to delay completing their purchase.
"It's important to emphasize that this is not gambling which means Ingenico's Gamified Checkout is very easy to roll out across multiple markets," Rivron explains. "Of course, there are local regulatory requirements, but these aren't anything different from the usual rules around retail."
Tailored to both online and in-store purchases, Ingenico Gamified Checkout is currently being tested in a pilot phase, ahead of its full integration into Ingenico's payment platforms.
Based on Luckycycle's patented technology, Gamified Checkout will be integrated into Ingenico's MyCheckout payment pages for e-commerce sites, while the in-store offering uses Ingenico's Telium Tetra marketplace to enable Gamified Checkout on payment terminals.
"Today, we're in the pilot phase for the e-payments segment, mostly focusing on online merchants," says Géraud de Borchgrave, Managing Director of Belgium's Luckycycle. "We also want to do multichannel and so enable this solution on our terminals."
"For us, the partnership is key because it enables us to reach thousands of merchants through Ingenico to show them how we can bring some value to their customers – it's a win-win."
While Ingenico Gamified Checkout is just leading up to launch, Luckycycle has been implementing similar solutions directly with brands for more than three years. These promotions have been shown to provide another precious benefit: free publicity. About 30% of winners share their good fortune on social media, with word-of-mouth and peer endorsements a valuable and effective means to attract more sales and boost brand exposure.
Luckycycle's other customers include Estee Lauder, with the start-up providing gamified checkout promotions for the beauty brand's e-commerce sites in several countries such as Germany, Netherlands and Belgium.
"Luckycycle is a nice way for Estée Lauder to run promotions without discount," says de Borchgrave.
It's clear that today, a simple streamlined buying process is not enough to draw in customers. An elegant and innovative solution such as Gamified Checkout gives customers an extra incentive to complete their purchase, as well as adding extra value to the entire experience. Gamification has shown to be a rapidly growing market, and Ingenico's solution heralds the start of a new era in shopping.
Ingenico and Luckycycle are showcasing their pioneering gamification platform at Paris Retail Week - booth HO30
Interview / Angèle Rivron, Product Innovation Manager at Ingenico ePayments
Why should merchants use Ingenico's Gamified Checkout?
Merchants tend to re-use the same type of promotions – special discounts, free delivery, buy two get a third for free etc. – customers have seen them all. These offers have almost become standard and as such are having a diminishing impact in influencing consumers' purchasing behaviour.
However, gamification – the chance for consumers to win back the value of their purchases – is something new and fresh they've not experienced before. It creates excitement, anticipation and a buzz around the whole purchasing experience.
Consumers are encouraged to spend more – if you've the chance to win the value of your basket, people often decide to buy more items.
It's also a very successful tool to boost sales conversions. Consumers are more likely to complete a purchase if they know they might win back the money they've spent.
Are there particular types of goods that lend themselves better to the concept?
Checkout gamification works across all product types but it has the most impact on impulse purchases.
It also tends to work especially well for consumer electronics, fashion, cosmetics, those kinds of industries.
What are your long-term ambitions for Ingenico's Gamified Checkout?
Today, Ingenico Gamified Checkout is part of our innovation process. We want to have a successful pilot phase so it can become a product available for all our merchants, and we will look to further deepen the collaboration.
Why Ingenico has developed this project?
At Ingenico, we're always looking for new ways to help our merchants achieve their goals, leveraging our expertise and technologies. We have seen gamification as a very interesting trend in the market that brings value both for merchants and customers.
With this solution, we give the possibility to our merchants to easily offer an innovative way to reward customers and grow their loyalty. Furthermore, multichannel merchants can promote their campaigns across all customer touchpoints.
Angèle Rivron, Innovation Product Manager / Ingenico ePayments
Angèle is part of the innovation team at Ingenico ePayments.
Her role is to follow the e-commerce and technology market, look for interesting new trends or potential partners, assess business and technical feasibility, validate with customers, and bring these to life in innovation proof-of-concepts.
Angèle has a natural curiosity for innovations and entrepreneurship combined to experiences in sales and marketing.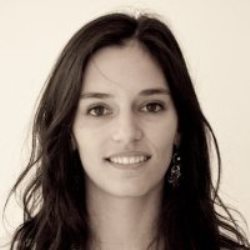 Géraud de Borchgrave, Managing Director / Luckycycle
Géraud is Managing Director and co-founder at Luckycycle. Before launching Luckycycle, Géraud was Operations Director at Spring Mobile Solutions, a company specializing in Mobile Applications for the CPG industry. During his time at Spring Mobile solutions, Géraud was leading the European Operations team supporting accounts such as AB InBev, P&G, Unilever, L'Oreal, etc. Before that, Géraud was a Senior Director in the consulting practice of Deloitte where he spent more than ten years of his career working for companies like Belgacom, SFR, ING, BNP Paribas Fortis, DHL, etc. Géraud holds a Master degree of Business Administration from the Louvain School of Management.