Shopping cart abandonment rates rise
While the online shopping market continues to grow, so too is the proportion of consumers who abandon the online purchase process without having completed the transaction, according to new research by BI Intelligence.
Shopping cart abandonment rates have grown steadily in recent years, with the latest research estimating the level of incomplete transactions at 74%.
However, this does not always mean the sale is lost, as three quarters of shoppers say that they plan to return to the website or to a bricks-and-mortar store to complete the transaction.
Omnichannel retailers therefore have an edge over online-only merchants, as they have a greater number of channels through which they can recapture consumers who abandon their purchases.
Poor checkout experience remains a significant drag on e-commerce sales. Retailers must streamline the checkout process in order to boost conversion rates and follow up with email reminders to shoppers who failed to complete a transaction, according to BI Intelligence.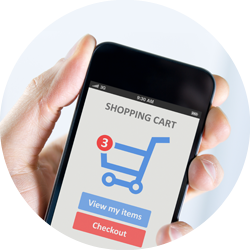 Previous:
Payments sent as text messages in the future
Next:
6-Month Countdown: Are You Ready for PSD2?