Using Artificial Intelligence to Create Better Customer Service
by Johan Been, Vice President Client Operations, Ingenico ePayments.
Throughout my career working in operations and client services, I have discovered three main guiding principles that contribute to better customer service:
People want quality for their time, not quantity. Time is a precious and limited resource that people want to spend wisely. With no shortage of places and channels available to spend our time these days, customers appreciate companies that understand the value of time and efficiency. This applies across industries and doesn't matter whether you're working in B2B or B2C.
B2B is an important part of the B2C journey. B2Bs must understand the role they play in the customer journey. When we provide an enhanced customer journey through quality service, that value gets passed on to end-consumers. In payments for example, we facilitate a pivotal part of the consumer's experience with the brands we work with, thereby helping our customers convert and satisfy their customers.
Your customers will determine your success. Customer-driven businesses are those that can capture the voice of the customer into their decision-making and operate on a partnership-level, rather than as a one-way street. When you incorporate a continuous customer feedback and response loop, you create more trust and develop a stronger dialogue with your customers. These will help you meet their needs better and ultimately determine their satisfaction levels and your success.
Meeting Customer Service Expectations
Excellent customer service is an all-around important aspiration, regardless of which industry you work in. In the eCommerce industry, the role that B2B product and service providers play in the customers' experience is significant. Our clients rely on our technologies to meet their customers' needs. But we are not just technology providers, we are also technology users. Implementing new and groundbreaking technologies can help us provide an exponentially better customer journey for our clients.
Technologies that only a short time ago seemed futuristic to most people are now being implemented in both B2B and B2C environments. Many global merchants are using technology to open concept stores based on experience and brand value rather than merchandise, and 3D and augmented reality are entering the retail space to create better, simplified, and more personalized experiences. We clearly observed these trends at NRF Retail's recent Big Show. And these technologies aren't reserved just for the retail space alone. Artificial intelligence (AI) and other advanced technologies such as machine learning are becoming increasingly adopted and improved across the entire customer journey.
With technology advancing even faster than Moore's Law originally predicted, about half of my time as Vice President of Client Operations at Ingenico ePayments is allocated to staying ahead of these trends and finding new ways to offer a faster, easier and better levels of service for eCommerce merchants. These goals are so important to us that we adopted a mantra of "letting the voice of our customers guide our business." In a global B2B payments business like ours, where our company thrives with the success of our customers, enhanced service is a key element that essentially helps us create efficiency and generate better revenue on both sides.
As a starting point, we've built a continuous feedback loop into all touch-points within our client services, and we're using that input to shape our business and service our customers' needs better. Since starting this in Q3 of last year, we've had a visible increase in our scores, especially regarding our direct and immediate contact with clients. The feedback we receive is much appreciated and gives us valuable insights into how we can improve further. But we are not stopping there.
Going Beyond With Technology
To meet our goals for enhanced customer service, we are also looking towards AI, which offers the potential for both quick and long-term wins. Artificial intelligence can be used as a tool to capture the voice of the customer in a meaningful way, help customers get the answers they need quickly, and personalize your brand a scalable manner. For this to work, however, the customer service foundation must be strongly rooted in the goals of the company. For this to truly be a success, there are a couple of key actions to take:
Gather data: Make use of all the data that comes from ALL of your interactions with customers – conversations, emails, chats, etc. Use this data to teach your systems about your customer needs and the questions that arise most frequently. These may be extremely general to the industry or specific to your company; in fact, they'll probably be both.
Apply learnings: Learn – literally – what your customers might be wondering and be ready to help them at the moment they need it. Proactively communicate in advance and make sure that important information is easily accessible to your customer care teams and if possible, the clients themselves. Anticipating customers' questions will help you respond faster to inquiries and create a win-win.
Create quality: Make sure that the time spent with customers is quality time. In other words, let your systems take care of the first and occasionally second line of questions. This will free your teams up to interact with customers when they truly need it, alleviating the demands on your team and improving the quality of the interaction for both sides.
Based on these principles, my team has sought to implement some of the latest technologies being used by our customers into our own client services. Many eCommerce merchants we work with are implementing chatbots and utilizing AI and other technologies to provide better service to their customers, and behind the scenes at Ingenico ePayments, we are looking towards AI solutions to provide that same level of ease and speed to our own customer interactions. Our first pilots will begin this year, with selected clients.
As with the implementation of any new technology, our journey into AI is one that's still in development, but as is the nature of innovation, we are committed to testing out new ways to bring customer experience to the foreground. Our customers will soon be the judges of the impact it makes on their experience with Ingenico ePayments.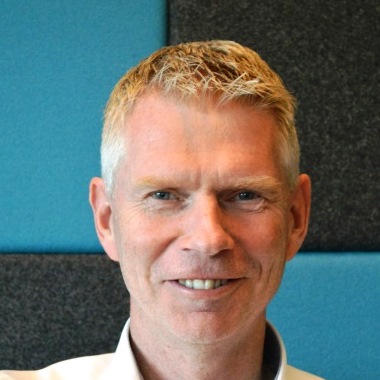 Johan Been / Vice President Client Operations, Ingenico ePayments
Johan is a seasoned professional in the payments industry with 25 years of experience and deep understanding of how customers' needs have evolved over time. Johan joined Ingenico ePayments (formerly GlobalCollect) in 2013, responsible for the company's operations and customer care strategy. In this role, he's responsible for the Ingenico ePayments' customer care strategy, and translating the strategy into workable, customer oriented solutions.
Previous:
Dutch e-commerce grew 23% in 2016
Next:
Apple Pay transactions up by 450%