Check-out anywhere and everywhere: the future of money and customer experience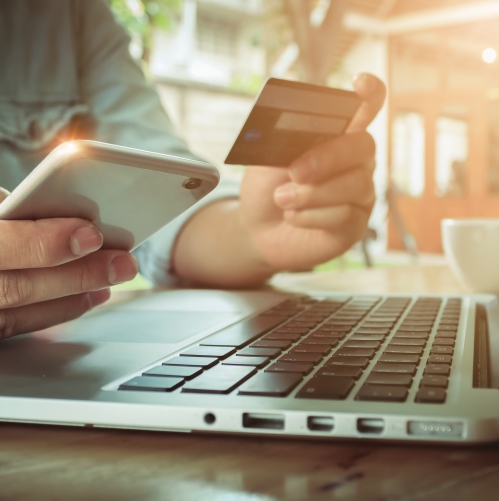 In today's economy, on- and offline experiences are blending and customers are often using multiple devices for shopping and spending. And increasingly, customers expect their experiences to be easy and they want the option to purchase various touch points along the way. Merchants can capitalize on these expectations and seize the opportunity to deliver smooth and innovative engagements with their customers. In fact, I strongly recommend it.
Customers that experience friction in their buyer journey will be more likely to abandon the transaction in favor of a different brand or product that offers a smoother experience. Speed and creativity can deliver results and a holistic user experience will become more crucial, especially as we look towards the future. In this article, I'll outline a few trends and the most important innovations that are shaping the future of payments and helping brands grow faster by creating more engaging experiences with customers.
Card payments are here to stay, but in non-traditional, integrated and invisible ways
Mobile wallets such as Apple Pay and Android Pay have certainly been celebrated for facilitating easy payments and better customer experiences. That said, mobile payments still only account for less than 8% of total purchases globally according to Oxford Economics' latest report on the Future of Money, so despite the buzz around them, they're still very much their early phases of adaptation. This raises the question: how seriously do you need to take these payment methods and what else should you be considering?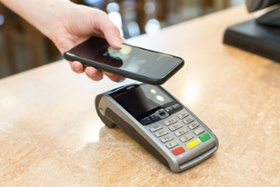 If you've been watching mobile wallet trends and were waiting to see if they stick, it's time to take action. In the Oxford Economics study, two significant outcomes stood out:
1/ The fastest growing companies are accepting mobile payments. Companies with at least 11% annual growth are also using mobile payments in 43% of cases. This isn't a coincidence and this trend isn't going to fade away.
2/ Consumers want convenience and ease, and mobile payments are no exception. In fact, the main reason for slow adaption of mobile payments mostly stems from skepticism about security and fraud protection, not from the methods themselves. However, experts repeatedly report that these concerns are unfounded and can be overcome with consumer education.
Globally, 39% of consumers surveyed pay using mobile at least once a week and this percentage increases to 58% in developing countries. So the bottom line is, if you haven't done so already, it's time to jump onboard with mobile payments and more importantly, educate your customers on the safety of their payments and build their trust.2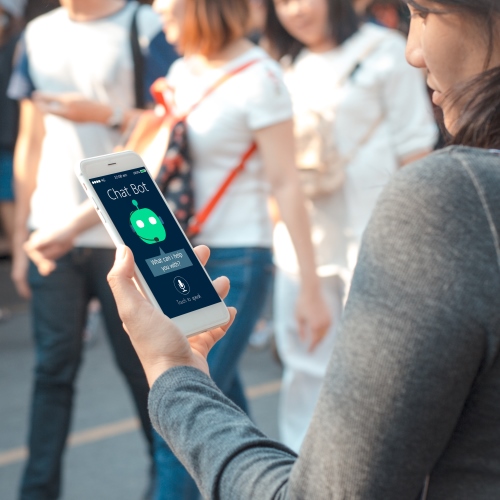 The era of conversational commerce is upon us: a win-win for customers and merchants
Messenger bots are changing the way we do business. As merchants increasingly offer opportunities to interact within chat environments, customers will engage more and look for new ways to buy their goods/services. Recognizing this, we developed a solution with our partners at Ingenico Labs that integrates payments into chat. This technology capitalizes on conversational, or social commerce and enables chat technology – either human or AI powered - to sell directly to customers within the chat environment they are already in.
Picture a customer chatting with a service bot on your company's social media pages or website. The customer requests a product that they couldn't find on your site. Instantly, the bot returns with the purchase link and the option to buy the product on the spot. Or perhaps it's a travel related conversation and your customer would like a seat assignment or an upgrade. Again, the option can be sent directly to the customer within the chat, and he or she can click to purchase immediately. In both cases, consumers are directed to the exact service or product they are looking for and integrated payments can facilitate easy purchases – without having to leave the messenger environment. The journey is easy and smooth; customer satisfaction rises and conversion increases.
Connected shopping blurs the border between online and offline
Retailers in North America will agree that the total brand experience is paramount, regardless of whether it's online or offline. Consumers are looking for products online and buying them instore, or sometimes they see things instore and then buy online. The omni-channel shopping experience is becoming extremely relevant.
Once again, retailers that facilitate mobile shopping and mobile payments will be best positioned to leverage all touch points and connect with their customers wherever they are. An extensive study by PwC Global in 2016 revealed that in-store shoppers in the US stated that "the most attractive feature to enhance their shopping experience is the ease of checkout."
The growing uptick in connected devices combined with increasing pressure on bricks-and-mortar retailers was the catalyst for Ingenico's solution that would combine contactless payments technology with traditional retailers' need to drive footfall. As a result, Ingenico Labs together with Think & Go, developed an in-store integrated mobile shopping experience that has been attributed with driving conversion rates up to 4 to 5 times higher than other drive-to-store promotions and solutions.
This is an excellent example of how the mobile and physical worlds are blurring pre-existing borders that connect on-and offline experiences. Amazon Go has certainly pushed these boundaries already and I expect to see new innovations and adaptations as we evolve further.
Fun, innovative check-outs increase loyalty and improve brand experience
Let's be honest. Most people only notice their payments when it's a hassle or something goes wrong. But it doesn't have to be that way.
What if the checkout was turned into a fun experience? Research has been indicating for years that gamification increases engagement across verticals and enhances experience. It seemed only logical to apply this theory to the checkout as well, so that's what we did.
Announced earlier this month, we created a solution that infuses infuse the checkout experience with the excitement that comes with the chance to win rewards. The gamified checkout was created for both online and instore checkouts, and offers games such as a scratch card, a slot machine and a wheel of fortune, all of which give consumers an opportunity to immediately win prizes related to their purchase. It is also an extremely powerful tool to help increase retailers' social media presence, with consumers encouraged to quickly and easily share their win on social media platforms such as Facebook and Twitter.
Tests show that by adding gamification can increase the volume and value of transactions and boost conversion by up to 15%. In addition, making payments fun and giving consumers an opportunity to win something has been shown to increase stickiness and grow customer loyalty to your brand, which exactly what merchants need in our hyper-connected world.
Payment Moment of Truth
We often talk to our clients about the "Payment Moment of Truth" – that critical moment when a customer has journeyed through the eCommerce environment or the physical store, filled their shopping cart and arrived at the checkout, only a click or swipe away from converting. This is where the magic happens. Creating the right journey, which includes a positive or fun experience and trustworthy payment methods are all vital to bringing the customers to the moment that they are willing to click "buy" or swipe their card and pay. And it's up to us to create that for you.
What's clear is that customers want mobile payments and engaging experiences are there is a direct link between offering these and sales growth. Market leaders can do more to increase confidence and build smooth and easy purchases, so that consumers can buy and pay for whatever they want –whenever they want it – and wherever they are.
Joseph Leija / General Manager, North America at Ingenico ePayments
Joseph Leija is General Manager, North America at Ingenico ePayments. He has over 20 years'​ generating top results in the banking and electronic payments industry and has worked with many of the top 100 global eCommerce merchants, enabling them to expand their businesses internationally.
He has an MBA in Finance from Loyola University Chicago, and he currently lives in San Francisco with his family.