APAC's future is both cutting-edge and steeped in tradition
Is Asia Pacific still an untapped gold mine for online merchants? Much has been written about the region and its constantly growing eCommerce market. We have seen some of the world's fastest adoption of online shopping take place across Asia and consumer confidence is high – making the region an exciting opportunity for merchants who want to expand cross-border.
Despite the time being ripe, expansion into APAC doesn't guarantee success for eCommerce merchants. Business growth will heavily depend on whether the nuances of different cultural aspects within the region are integrated into the overall cross-border strategy. Things are moving fast in APAC and they are moving mobile, but tradition is still very strong in many parts of the region.
Although it's often categorized as a single region, Asia Pacific is not uniform. China and Japan are good examples of big eCommerce markets that demand very different strategies for success. What they do have in common is that both markets are primed and ready for eCommerce success: the consumers have widely adopted online shopping and the adoption rate continues to grow throughout both regions.
But whereas China is more externally focused and values international brands, having the feeling of being local is important to Japanese shoppers. In both markets consumers want to use payment methods that they know and trust, but China's tend to be newer methods while Japan's tend to be more traditional and in some cases, still cash-based.
Online success in APAC means localizing specifically to the individual market needs across the region. For brands and merchants with cross-border expansion plans in their near future, here are some deeper insights into consumer preferences, behaviors and the most trusted payment methods in APAC's two largest markets, China and Japan.
China: Be international but keep the check-out local
Let's begin by taking a closer look at China. As most people in our industry know, China is one of the most widely written-about markets in eCommerce. And with good reason: with over US$900 billion in sales in 2016, and with enormous (53%!) year-on-year growth in retail and other online sales, that doesn't appear to be letting up. The country is a great opportunity for online merchants.
How to frame your strategy:
Chinese shoppers look to websites and vendors originating from around the world for a wide variety of items such as beauty products, fashion, electronics and. In general, shoppers actually like sourcing their purchases internationally and don't mind merchants who market themselves as international. The key to closing the deal, however, is making the checkout and payment experience local, trust-worthy and easy. Shoppers will spend their money with merchants who feel international but who accept recognized payments such as Alipay and UnionPay, as well as newer options such as WeChat.
What you should know:
This is a great time to expand to China. Over 40% of Chinese shoppers buy from foreign sources online and the total cross-border spend in China reached US$85 billion in 2016. This figure is expected to soar to a whopping $157 billion by 2020.
Chinese shoppers spend on average 176% more per purchase when shopping from overseas merchants than from domestic ones, attributed in part to better online shopping experiences and better perceived quality to value ratio on products.
Mobile is moving fast and the most successful merchants in China are keeping up. Chinese shoppers expect sites and checkouts to be optimized for mobile. Last year's Singles Day – an eCommerce event on November 11 that has evolved into the world's largest online shopping day – saw mobile accounting for a whopping 81.87% of purchases.
Social media is an interesting avenue for retailers to reach and engage shoppers in China, with more than a quarter of shoppers citing social media as their source for awareness of new products. We expend this trend to increase over time.
Japan: Where a hold on tradition is as strong as eCommerce adaption
Although its revenue is still far less than China's and that of the US, Japan's eCommerce market at US$104 billion is still significant in size and growing rapidly. And although it's close in proximity to China, as a specific market, Japan is fairly unique to any other country in APAC in terms of shopping behavior and payment methods.
How to frame your strategy:
Shoppers in Japan are extremely open to eCommerce and buying online in general, but the market is also steeped in tradition and typically appreciates doing business with Japanese merchants. In terms of payments, credit cards account for about ¾ of online purchases according to data from Digital Garage, yet relying on card payments alone will only bring you limited success. Japan has other unique cash-based payment methods such as Pay-Easy, Mobile Suica and other convenience store load-up payments that still capture a significant share of the market. In fact, Japanese consumers use so many different payment methods that despite the heavy overall reliance on card payments, successful localization is better achieved by offering as many of these traditional and cash-based options as possible.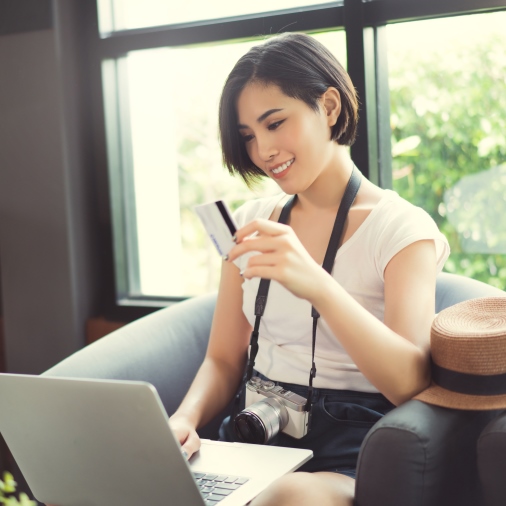 What you should know:
By and large Japanese shoppers are savvy online users, but localization is critical to eCommerce success in Japan, with 99% of the population only working with websites in Japanese.
Approximately 80% of Japan shops online, and their average spend per transaction is significantly higher than in other markets, including in the US.
89% of Japanese consumers are already participating in mobile commerce; highlighting that mobile is an essential channel in Japan.
Marketplaces with third-party content have grown in popularity in Japan, representing an interesting way for eCommerce merchants to reach a larger target group.
Despite regional nuances, the right partner(s) in APAC can help you grow faster
There hasn't been a better time to consider expanding your business into APAC. But merchants must understand that individual markets can differ greatly and include unique ways of approaching consumers. A strategy that markets to consumer behavior and preferences in each market, as well as one that incorporates a partner to leverage all of the important payment methods in each country, will bring you closer – faster - to successful growth.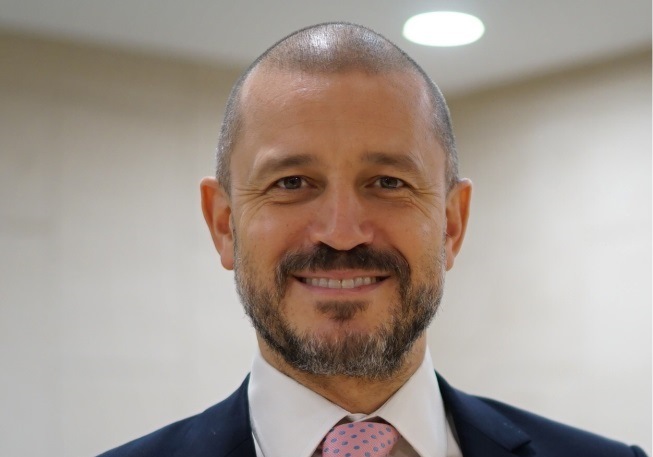 Nick Tubb / General Manager, Ingenico ePayments Asia Pacific
Nick Tubb is General Manager, Asia Pacific for Ingenico ePayments, heading the holistic go-to-market strategies and business expansion of our online and mobile payments in the region.
As an experienced and veteran of the payments industry, Tubb most recently worked as Vice President of Professional Services, during which he established and ran the company's Professional Services group from its Amsterdam headquarters. He joined Ingenico ePayments (formerly GlobalCollect) in 2012, and oversaw the growth of the technical sales and consultancy groups which provide value-add services, functional consultancy and industry expertise to the global client base.