Cross-Border eCommerce Growth: How to be in the right place at the right time
Regina Lau, Ingenico ePayments Chief Strategy Officer, gives us insights into building a strong cross-border eCommerce strategy and growing faster online.
Cross-border is one of the most exciting and one of the most complex ways for eCommerce merchants to grow their business. In fact, almost all of the online merchants I work with have one thing in common – they want to grow faster in the right markets. To help them build their strategy, I always recommend taking several trends and key elements into account:
Disappearing cash and new opportunities
Understanding the landscape and knowing where opportunities lie are the starting points for building a good expansion strategy. Last year, retail eCommerce sales accounted for over 7% of the total retail market worldwide and were worth $1.7 trillion. By 2019, it is expected to more than double to roughly $3.6 trillion. eCommerce is booming, and this is a great time for merchants to expand internationally.
The overall trend across the globe is moving from cash towards electronic payments. North America is leading with the least cash payments and in Europe, 90% of payments are made without cash. This can be seen in other regions as well. For example Korea's Central Bank is planning a cashless society by 2020, and 90% of adults in Kenya move money or make purchases via text and without bank accounts.
Based on our data, cross-border eCommerce is growing two to three times faster than domestic eCommerce, and consumers are increasingly looking to buy products directly from international sources if they can't find what they want at home. This is great news for merchants who want to grow their business. That said, cross-border trade brings its own unique set of complexities. Regulations (recently on interchange fees and PSD2), and the gradual elimination of cash from points-of-sale are vital developments for businesses to consider. But what does all of this mean for online merchants who want to expand cross-border?
Trust first: Offer globally and pay locally
A global offering can have a huge appeal, but it's not enough. Ultimately, consumers want to know that their money is secure before completing their transactions. When confidence drops, that's when shopping carts are abandoned. Offering payment methods that are common and trusted in local markets will help your customers feel safe and increase your conversion rates. Technology has led consumers to expect fast and easy transactions across all channels and geographies, and the consumer experience is key.
Businesses need to take local payment cultures and preferences into account. In Canada and the US, consumers predominately use credit and debit cards, followed by PayPal. But in Russia, Qiwi, Yandex and WebMoney eWallets are more commonly used than international cards. In China, people prefer to pay with Alipay's eWallet or their local card scheme, China UnionPay. And in Brazil, most consumers are used to financing their purchases by paying in installments, while Boletos Bancario are one of the most popular payment methods used by both bank and unbanked consumers. To be sure, understanding market and consumer dynamics before entering will increase the chance of a successful expansion.
When localizing the experience, merchants need to customize their offer to consumers, and they also need to understand local regulatory requirements to ensure they are optimizing operations and costs. On top of all of that, merchants must also balance convenience and speed with security to minimize the potential for fraud.
Looking ahead: Omni-Channel and Social eCommerce
In eCommerce and FinTech circles, we talk a lot about the omnichannel future. Ultimately, this means a seamless and fully-integrated customer experience. But it also lends itself to understanding how consumers interact with brands across all channels. eCommerce merchants who gather comprehensive data from various touch-points and truly understand their customers' preferences and behaviors are in a better position to create a more personalized offering and targeted loyalty solutions.
As millennials are becoming the most influential consumers in the digital space, eCommerce is increasingly influenced by their ability and desire to share information and voice their opinions. Social and online recommendations further emphasize the significance of smooth customer transactions and are critical for the overall brand experience. Already, 56% of consumers follow brands on social media to view products and 33% of shoppers use social media to browse for potential purchases. While still in infancy, there is no doubt that social commerce, or connected commerce, will become a major driver of payments.
We recognize this at Ingenico ePayments and are heavily investing in innovation which extends to omni-channel solutions and social commerce, to create richer user experiences. An example of this is 'buy buttons' and embedding payments into messenger bots, which encourage customers to buy within their social environment.
Five points to remember
In choosing the right payments partner, look for one whose knowledge extends beyond 'today' and who is able to help your company grow at the remarkable pace of eCommerce. And especially when expanding cross-border, make sure you understand and select a strong global partner who can help you with the following:
Preferred payment methods in every market to generate consumer trust and ease;
Local regulatory requirements that have an impact on cross-border sales;
Regional trends that meet customer expectations;
Customer shopping habits and experiences across devices and geographies;
The omnichannel and social eCommerce future.
In summary, a successful cross-border strategy is not just about providing the best products and services! Wonderful products that are hard to buy, or shopping cart experiences that don't inspire confidence will likely be abandoned, and those customers will be lost. Successful expansion strategies focus on the elements that make everything seamless for the customer - so easy, that they don't even think about it and are only looking forward to receiving their purchase.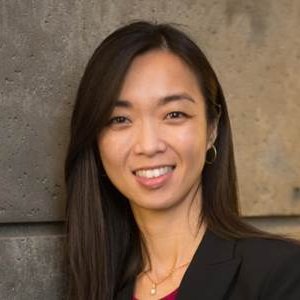 Regina Lau / Chief Strategy Officer at Ingenico ePayments
Regina Lau oversees strategy and pricing at Ingenico ePayments, Regina is recognized as a skilled strategist with global pricing and execution expertise in world leading (fintech) organizations. She brings her extensive industry experience in pricing, revenue management and financial to Ingenico ePayments' senior leadership in order to develop and communicate the strategic vision for the company, with one of her goals being to enable the organization's customers to scale globally and grow faster online. Regina is passionate about the opportunity that lies with the merging of financial services and payments technology, two crucial sectors currently spearheading internationalization and economic growth, and is a recognized speaker and thought leader on this subject.