Navigating the PCI protocols
With new card security standards now in force, Ingenico has issued a reminder to retailers outlining the key compliance standards of which merchants need to be aware.
Card security is constantly evolving and traders must familiarise themselves with several principal regulations if they are not to fail foul of the PCI Security Standards Council, says Vice President of Security Solutions at Ingenico Group North America, Dr. Robert Martin.
Traders must have a knowledge not only of the Payment Card Industry Data Security Standard (PCI DSS), which covers the security of the IT systems that process, store, and transmit payment card information, but also other regulations such as the Payment Application Data Security Standard (PA-DSS), focusing on payment applications that access cardholder data.
In addition to these, retailers should ensure they are up to speed on the Payment Card Industry PIN Transaction Security (PCI-PTS) standard, which covers payment terminal regulations aimed at protecting cardholder data, and the Payment Card Industry Point-to-Point Encryption (PCI P2PE) standard, which looks at all aspects of a P2PE solution, including the payment terminal, terminal application, deployment, key management and decryption environment.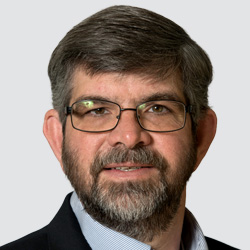 Dr. Robert Martin / Vice President of Security Solutions, North America / Ingenico Group
Dr. Robert Martin serves as Vice President of Security Solutions, North America / Ingenico Group. Dr. Martin is active within the industry security bodies such as PCI and has been involved in the technical and product end of the payments business since 2000. Prior to joining Ingenico Group, he had been leading the terminal and mobile product line of business at Apriva. He also led the North American software group at Hypercom from 2001 to 2006 and managed global application development.
Dr. Martin earned a Ph.D. in Physics from the College of William and Mary and an MBA from the W.P. Carey School of Business at Arizona State University with his bachelor's degree from Washington University in St. Louis.
Previous:
India to reach 100m online shoppers in 2017
Next:
Online shopping from the comfort of your car