Vending: Buying into a cashless future
The seismic shift among consumers from cash towards card payments and mobile wallets is triggering huge upheaval in the vending machine industry, and retailers who fail to embrace new payment mechanisms will struggle to survive, according to new research.
However, the transformation to connected vending machines heralds a potential surge in operators' profitability, according to the white paper study by Ingenico; Why vending must evolve or die.
Today's new generation of connected vending machines offering card, contactless and digital payment mechanisms offer vending machine operators the potential to boost sales and revenues, while streamlining the remote management of the estates, says Jürgen Göbel, Chairman of the Electronic Payment Committee at EVA and Self-Service & Vertical Marketing Director at Ingenico GmbH.
How has the vending machine industry changed? How will it change in the future?
The vending industry has changed in a couple of ways. It is becoming more and more connected and intelligent. In the past, people who managed it had to make regularly trips to refill it and take money. Now, with connected vending machines, you can get all the information you need about its contents, status and how well it's selling, remotely. This means you can better manage your estate of vending machines.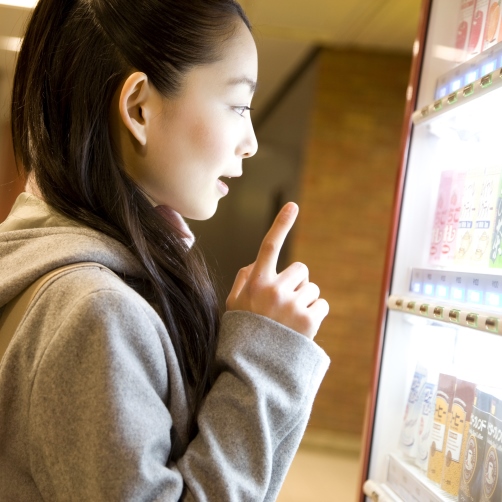 The second key change is in cashless payments and especially in the use of payment cards and mobile payments in vending machines which is growing quickly as the trend in carrying less cash continues to increase.
If people don't have the right change in their pocket it makes it more difficult for them to buy from vending machines, but cashless payments solve that problem and dramatically increase sales and revenues.
Lastly, vending machines are getting increasingly intelligent with in-built processors to manage touchscreen displays showing product adverts and information.
How is Ingenico responding to that change?
Ingenico is focusing on the largest vending operators that manage an international estate of machines with many of them in public places (metro, airport, railways, gas stations…) where prices are higher than in private places. Here, the best way of paying is via a payment card – it's easier and foreign customers can also use the machine.
These large-scale operators ask Ingenico to provide them with a payment system that works in different countries and which can provide them a global live vision of the sales. It also means for Ingenico helping operators construct innovative solutions tailored to specific needs; some want loyalty schemes, some want their own telemetry solutions. So for us, it is a project-based approach.
Ingenico also propose a "one stop shop" solution for smaller vending operation who need a simple and easy to install and manage solution to increase their revenues. It's a solution –based approach.
How do Ingenico's solutions differ from those of its competitors?
We have targeted the main vending operators and have a comprehensive range of terminals, backed by powerful tools and software to make payments or to manage an estate of vending machines that are perfectly matched with the needs of the vending industry.
While our competitors focus on smaller vending operators, offering only one hardware configuration and the same software for every operator, we have a variety of configurations which can be customised to the operator's needs.
Another distinctive point, while cashless payment is growing, the importance we bring in security is Ingenico's DNA. All our solutions (terminals, software…) are compliant with highest international security requirements.
What is Ingenico's vision for the European market over the next few years?
The group has a long history in the vending industry, especially in France where we have developed a comprehensive network of partners, helping us deploy terminals transforming vending machines to be connected and intelligent.
In the next few years, most vending machines in public spaces will be equipped with card payment systems and more machines will be connected.
Vending machines will become more sophisticated to enable new services. For example, Selecta offers vending machines that allow you to select more than one product but make a single payment.
Customer relationships will improve, so if there is an issue with a vending machine, our solutions can refund the customer immediately. The vending machine will become more like a retailer - a little automatic shop.
Previous:
Highlights from Money20/20 2016
Next:
Bots will buy $2 trillion of goods and services online by 2021