Mobile payments future is here but not evenly distributed
The UK and Australia outstrip the US when it comes to using contactless payments.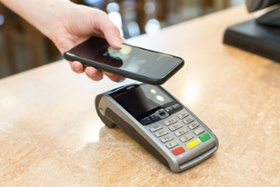 According to Ben Bajarin, principal analyst at Creative Strategies, around 80 per cent of consumers in the UK and Australia have used contactless payments while only 20 per cent did so in the US.
He said part of this was down to the "minimal acceptance of contactless methods at US retail, compared to many merchants accepting it in the UK and Australia".
Nearly two thirds (61 per cent) of US consumers said they were not that familiar of not at all familiar with contactless payment.
Bajarin said that there was still a "lot of educating to do on the US market."
Happily, all three markets were remarkably similar when it came to usage of mobile contactless payments, such as Apple Pay, Android Pay or Samsung Pay. He said that users of Apple Pay, Android Pay and Samsung Pay had high satisfaction levels with the experience.
Previous:
Contactless tech and lower card fees put cash in the shade
Next:
Alipay now allows users to ask strangers to do things for a fee