Microsoft enters mobile wallet competition
Not one to be left out of the big trend in paying via your smartphone, Microsoft has launched its Microsoft Wallet that enables NFC contactless payments on devices running Windows 10 Mobile.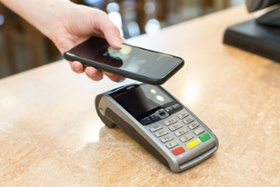 The service will initially be available on its Lumia 950, 950 XL and 650 devices and will accept MasterCard and Visa payments on cards issued by Bank of America, People's United Bank and a number of credit unions.
The technology will only be available as an in-store payment method initially, according to Microsoft. The firm said this will roll out in the US with over a million retail locations accepting the payment method, anywhere a customer sees a contactless payment symbol of the Microsoft Wallet logo.
The app will also store reward and membership numbers from loyalty cards.
Previous:
The future of connected payment is already here!
Next:
EMV certification gets faster with MasterCard