How integrating payment into connected objects will transform commerce
The 'Internet of Things' is here, and will change the way we buy – and sell – forever. Sensors embedded in physical objects linked to the cloud will revolutionize the way merchants sell and consumers buy!
Connected objects are going to change the way we pay for goods and services and the world will never be the same again!
Consumer behavior is evolving, showing more impulsive buying and less brand loyalty. They search for the best product at the best price on the Internet. Therefore merchants need to allow the finalization of the transaction on all means of interactions with consumers.
Credit card information is already being added to smart-watches within a secure chip to make purchases from leading retailers, simpler, faster and easier. Smart thermostats that integrate payment chips will enable payment service companies to easily earn additional fees through automatic utility payments, as opposed to sending out a traditional bill.
The integration of connectivity into more devices will turn just about anything into a payment terminal.
And in the foreseeable future, gyms could charge fees based on how much a customer uses a specific fitness machine, and supermarkets provide customers with intelligent trolleys that calculate purchases as items are placed within them. Tech companies are also getting up to speed with the rapid development of payment-tracking systems. The integration of payment into connected devices is just unavoidable.
From surveillance cameras to personal cars, home automation products, and smart thermostats that can be monitored by smartphones, almost any device has enormous potential to be connected and added with payment. The integration of connectivity into more devices will turn just about anything into a payment terminal. It allows merchants to finalize a sale without the consumer needing to visit the store or connect to the e-commerce website. Connected devices form an additional sales channel.
As these technologies develop, they will become more automated, and that means the boundaries between object and payment device are increasingly blurred. Let's take a closer look.
The Future of Connected Devices
Interview with Michel Léger, EVP Innovation
Ingenico is leading the market in integrating payment solutions into connected objects. Michel Léger, Ingenico Executive Vice President for Innovation, explains how the Group is helping to evolve the connected payments sphere for the benefit of merchants and consumers.
In your opinion, why are connected objects growing so rapidly?
What is quite interesting to look at is how global digitalization impacts consumer behavior and also consumer expectations moving forward. There are really two things that are striking.
The first is the change in consumer behavior. We have no more tolerance for friction, a term that describes whatever is beyond you and what you want to achieve. And this is good for innovation. Most of the innovation tends to reduce or completely eliminate these frictions. So that's the first change in consumer behavior.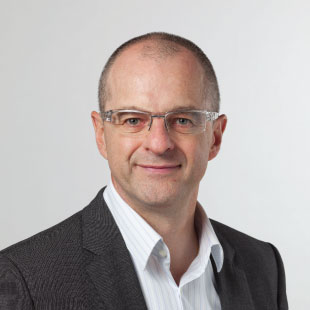 The second is the great appetite for immediate services. The consumer wants to get access to whatever they want, immediately. They do not want to wait anymore, and this is changing the way we design our solutions globally. Whatever we do, it is to provide immediate services. You may have heard about immediate payment initiatives here and there; these are the things that we are following up, because they are shaping our industry.
The world of payments needs to follow the consumers, and allow them to make the purchase at any stage of the journey.
Consumer behavior is no longer linear. The world of payments needs to follow the consumers, and allow them to make the purchase at any stage of the journey. This is primarily what is offered by connected objects.
Could you give us an example that illustrates these trends?
Visa Europe teamed up with students from Central Saint Martins University of art and design to imagine "ready-to-wear payment" accessories.
The idea being to allow people to make payments simply and securely through whichever object they want. The students presented prototypes including a payment terminal worn on the wrist, a broach allowing you to make payments with a biometric authentication, and an electric wallet with a screen.
How can consumers benefit from using connected objects to pay for goods and services?
What we are doing with connected devices is basically answering or following these trends and changes in consumers' behavior. This allows them to interact in a smart way with information that you provide to them.
For example, digital signage today is very passive. It's sending you information about a product to buy, about an advertisement for a shop or something else. But there's nothing you can do with it immediately.
With a connected screen for example, however, you allow, facilitate and enable these kinds of use cases: suddenly you see a product that you like and you can actually buy it (though you would not immediately receive the product to use).
There will be more and more integration of payment in connected devices in order to follow the evolution of consumer behaviour and also to allow the finalization of a transaction anywhere there is a smart interaction with the consumer. This is an inevitable trend stemming from the evolution of commerce toward omni-channel.
Consumers fully endorse the blurring of boundaries between sales channels, the creation of new channels and the interconnection of all channels. Any point of interaction with the brand will become a sales channel. Imagine you are renting a car from the vehicle's seat using an application installed in the vehicle that allows you to sign the rental contract and pay electronically, including for insurance. It's a completely new process that makes the whole operation less of a pain.
Any point of interaction with the brand will become a sales channel.
The tablet installed in the car could also be used to pay for parking or to check into a hotel – all from inside the car.
Innovations making payments easy and ubiquitous
What about benefits for merchants?
There are big benefits for the merchants. Think about the evolution of commerce globally. You've seen e-commerce like Amazon disrupting traditional commerce in a large way. These were in two different worlds, one trying to disrupt the other. Now there is a form of convergence with face-to-face merchants trying to go digital, and e-commerce merchants trying to open shops. Why is that happening? First because there's a competition between these two worlds and the way to compete together is that they tend to converge.
Another reason is the change in consumer behavior coming from global digitalization. The more channels you provide, the more they are used by consumers in the same purchasing experience. As an example, the connected screen that we provide is something that can be used by the face-to-face merchants to bring the consumer into the store.
The other day I was travelling to the airport. Now imagine that you've got this screen when you enter the airport and suddenly somebody's offering you 20% off of a duty free product. You know if you have the coupon you're probably going to go into this shop instead of another one, so it's offering a tool for the merchants to drive people to their store.
Connected objects offers a tool for e-merchants to address people as they are walking in the street or in an airplane, airport or in a shopping mall. It's truly benefiting all the merchants globally in an omni-channel way.
With which technology can you do that?
Contactless is the ideal technology to integrate payment capabilities in a device whose core functionality is not payment. We believe our industry is going contactless. The increase in contactless transactions has been spectacular in the last three years. In Europe alone it doubled last year. There are already countries, like Canada, that are 100% contactless. Australia is almost 100% contactless, as are Poland and the Czech Republic. Through the innovation of Apple and Samsung, even in the US the number of contactless transactions is increasing. According to the latest proximity mobile payments forecast from eMarketer, the total value of mobile payment transactions in the US will grow 210% in 2016 and the total number of these transactions will grow 61%.
How will payment via connected objects be secured?
Of course, security is vital. Globally, our objective is to have the same level of security in connected devices as other forms of payment when it comes to accepting payment.
Work is being done to align the security of connected objects with the security demands of legacy payment solutions, both, in terms of the objects themselves and the technical architecture that allows them to communicate. The tokenization and cryptography open several interesting doors. A new ecosystem is seeing the light of day!
When we talk about mobile payment today, most of the time we are talking about the issuing side of payments. When companies today like Apple Pay or Samsung Pay put payment in connected objects, it's a way to virtualize a card.
But we're now talking about the acceptance side: transforming an object into something that can accept payment. On this side, we are using the exact same technology that we are using in our POS terminals, and the way we secure our software is exactly the same. For me, there will be no difference whatsoever on the security side when it comes to accepting payment on connected devices.
How can social media encourage payment via connected objects?
Social media and social commerce are definitely the new trends to look at. All social media are looking at ways to provide the ability for you to buy products and services directly in your application. We already created some proofs of concepts around that, which we keep developing. They allow you, in your social-media app, to receive an advertisement for a product or service. If you want to buy the product, you push just one button in the app and you can buy and pay for the product.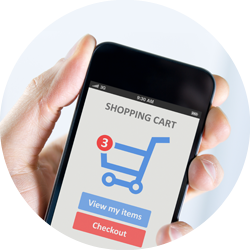 However, at the end when you want to finalize a payment, you still need a payment credential. Either you have your payment credentials already stored in a secure way, because you use Apple Pay or Samsung Pay. If so it's just a matter of pushing a button and automating the process of paying by accessing the secured credential that you've got stored on a device.
If you don't want to store your credentials that way, then you can make a payment by tapping your card on your device.
Ingenico Labs has made a number of innovations to integrate payment into connected objects.
Contactless payments on a connected screen, on a smartphone or on a car dashboard are now a reality.
The following innovations were introduced by Ingenico Labs:
Payment acceptance in connected screens to raise funds for Institut Curie (in partnership with Think&Go)
Payment on the go (using a mobile as personal POS)
In-car payment
Multi-merchant point of sales (in partnership with Think&Go)
Previous:
Android Pay preferred app for payment
Next:
China's cross-border ecommerce blooms